We have already learned so much information about the Necromancer in Eudemons Online, before it was finally released. As expected, the Necromancer came to Cronus on Dec. 28th, 2012. Many EO fans have been waiting for this special character, and believe that they will be the new superpower in the game. Looking from other perspectives, the Necromancer didn't disappoint its fans. There were almost 5000 new Necromancers created, just on Dec. 28th!
What makes the Necromancer so special?
First, the beautiful dragon mounts that feature the distinctive necro style, Aidos and Laird. The oriental dragon is a mythical creature in East Asian culture, with Chinese origins. It is visualized these days as a long, scaled, snake-like creature with four legs and five claws on each paw. Once you have the dragons, you will feel a taste of the strong power you'll need to conquer the world. Also, you can see that Cronus is full of people! Looks just like a fine resting place for the weary adventurers to unwind.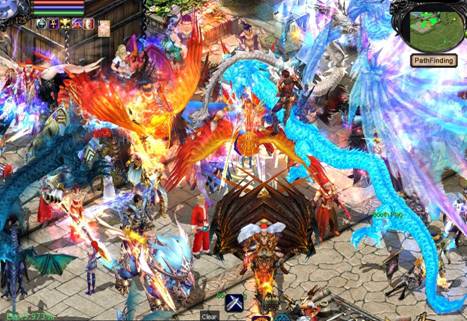 Second, the flashy and powerful necro skills! Dealing with different status effects caused by different
skills gives you the distraction you need to dominate your foes!
The people are able to grasp the skills that are needed, in accordance with their level, and learn the skills from different cities. One of the skills is called "Curse Storm", which can kill groups of monsters in a few seconds. It's very useful for people who like to explore all areas, in-game.
Third, there are NINE ways to improve your Necro Spirit. Once you open the "Sacrifice" screen, they will see the ways you can improve your Necro Spirit, Sky Soul, Earth Soul, Morale, Vigor, Phase, Luck,
Phase, Valor and Spirit. The people often use the "Sacrifice" screen to improve their Necro Spirit Star level and add more battle points to themselves, afterwards.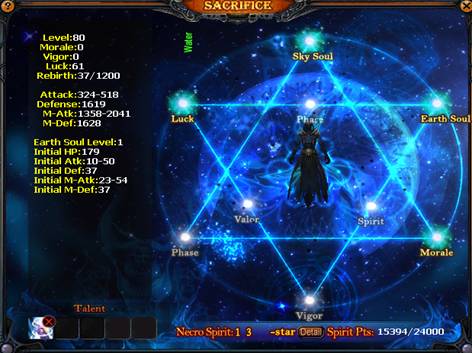 Last, but not least, the new Cancer server was also opened. It's a good chance for players to start a new adventure, and have many other new friends and enemies to meet on the battlefield! You don't
need to worry about being killed, even if there are many aggressive people in a new server.
Download the Eudemons Online Client and win an amazing gift!
Don't miss the chance to get yours! For more details, just visit Eo.91.com!
For more news about Eudemons Online or the Necromancer, visit EO's official site, at: Eo.91.com or you can stop by EO's Facebook page, at: Facebook.com!