Bugs, bugs, bugs... where art thou? Welcome to the first news update of the decade! This update will include miscellaneous news ranging from GUI to gameplay improv.
First of all, I would like to apologize to the modding community in general (especially anyone who is waiting on me to make something for their mods, you know who you are) for disappearing like this. I would like to state a good reason such as my laptop breaking on something of that line, but all I can say is that I haven't really been in the mood for modding and have been concentrating on more personal issues.
I havent been completely idle in modding this month though, I have taken the tiny amounts of time I had left over and gone after the minor bugs that had been bothering me since the first stages of the mod, but are too small to bother with. This next month I will be quite dedicated to bug killing mostly, so the mod has a more polished look once it is released in Beta.
---
Anyways, I know some of you might have noticed the new thumbnail i put up a while ago. Thats actually the new splash screen: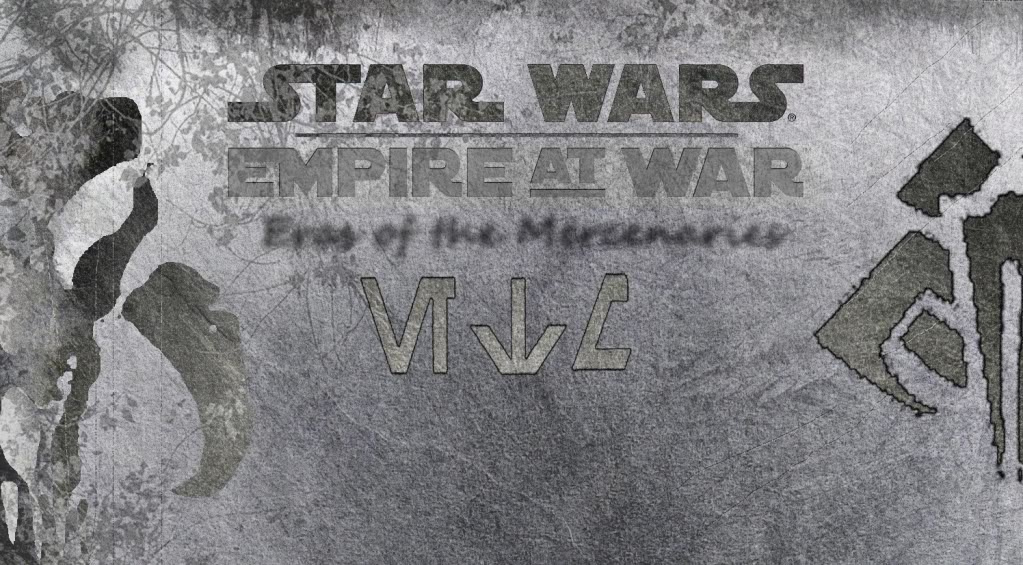 Took a bit of work but I liked the overall result. The Aurabesh lettering in the center actually spells ETM for those of you with a life.
---
I have also been GUI overhaul, so here I present to you, the blue theme!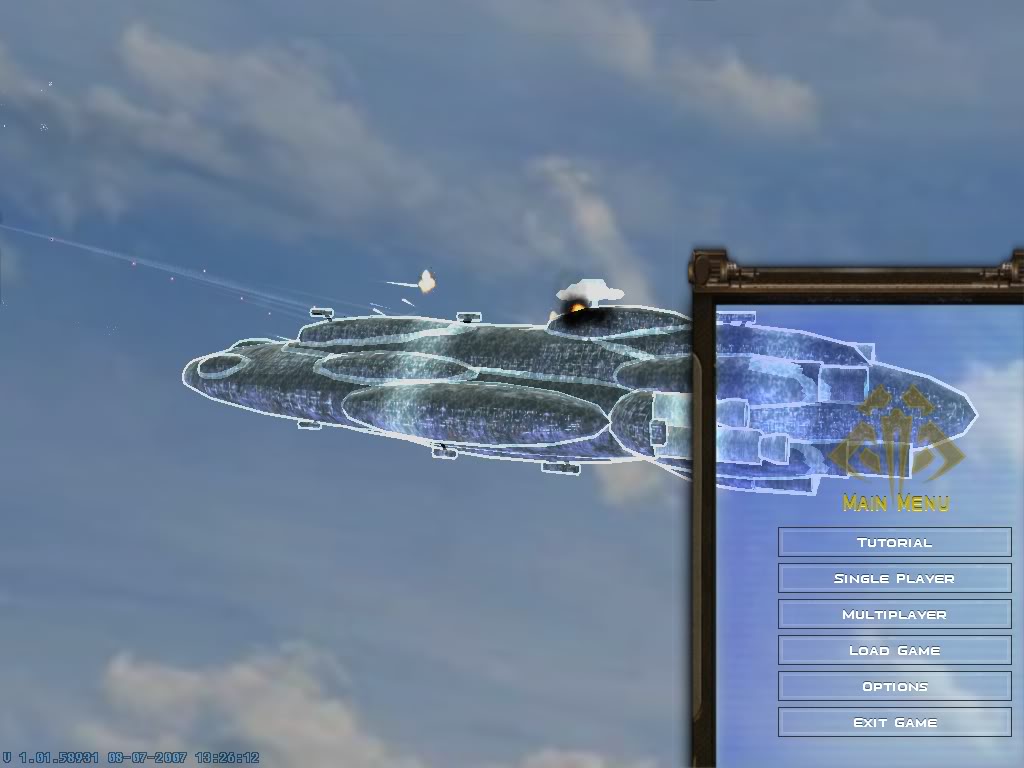 You might also have notice that this is an atmospheric battle in the menu, but thats for another update at another time ;]
---
Shots of the hardpoint reticles you might have noticed already: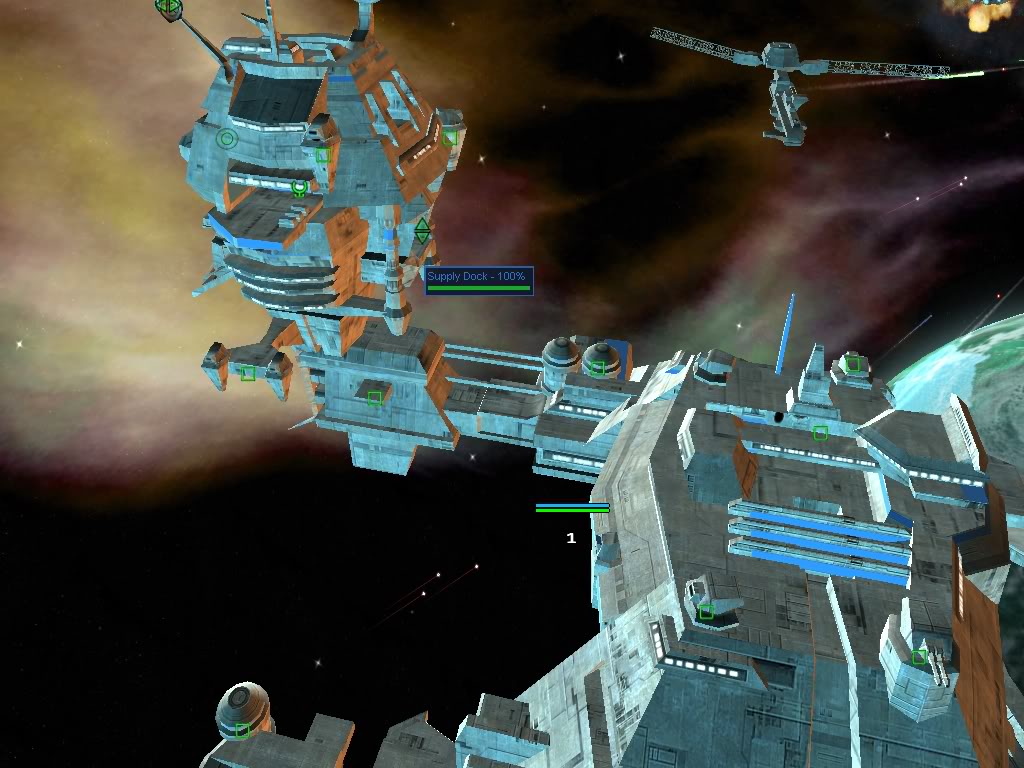 ---
Transparent and re-textured commandbar: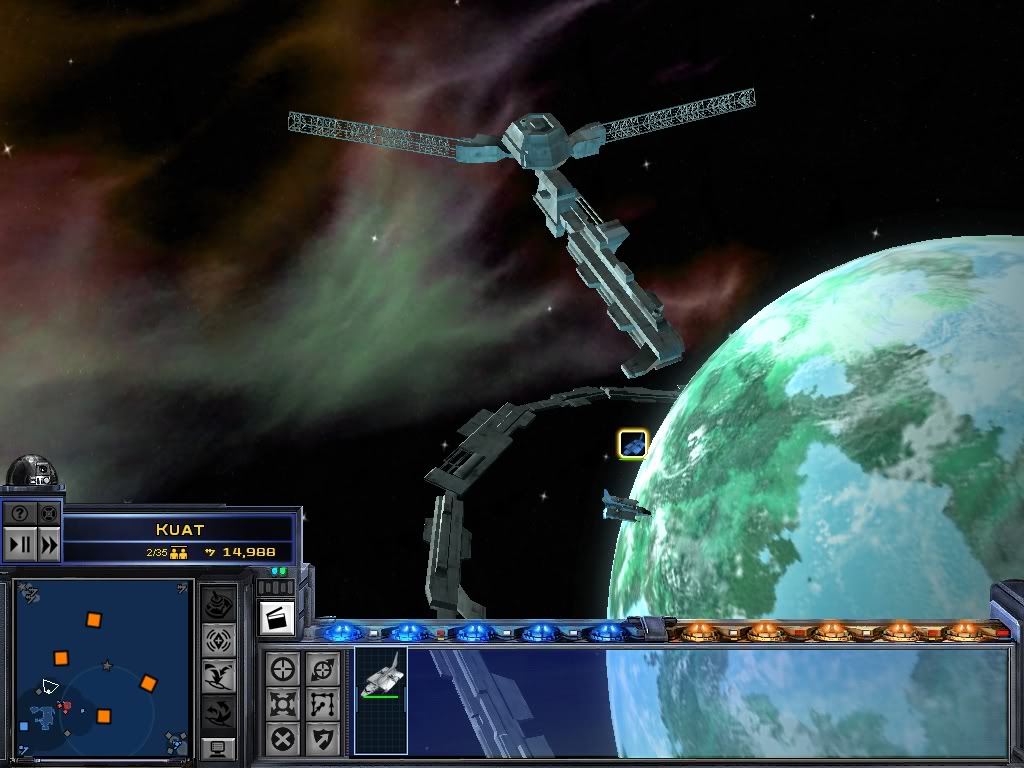 ---
New battle summary & loading screen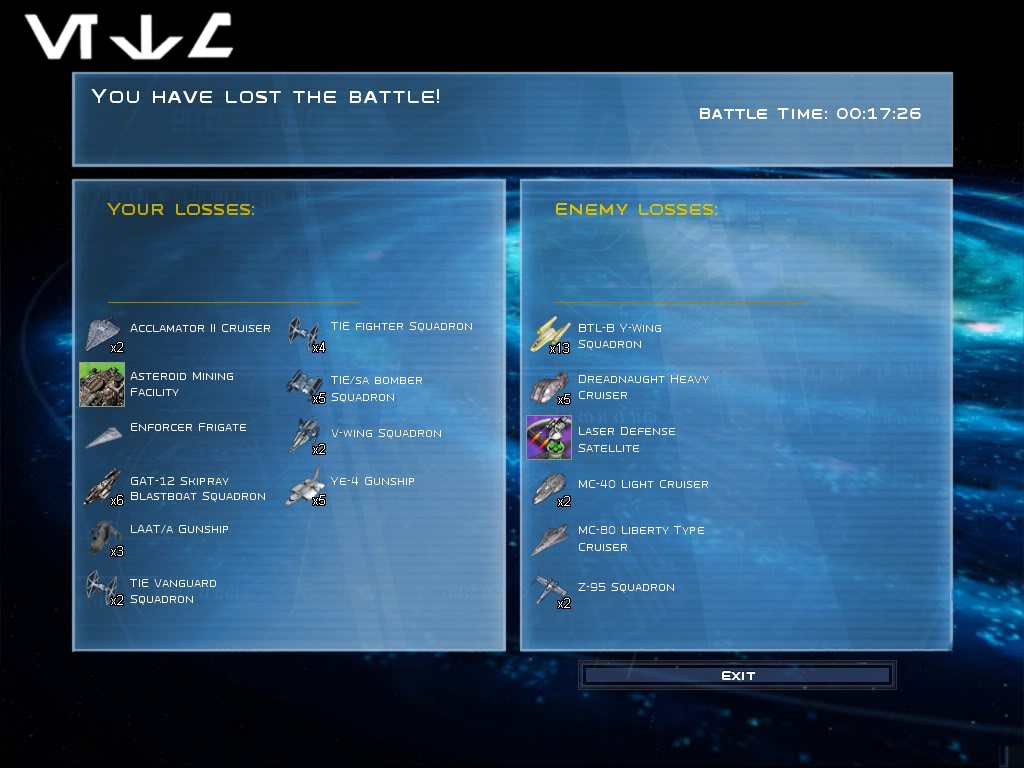 ---
Some GC Shots: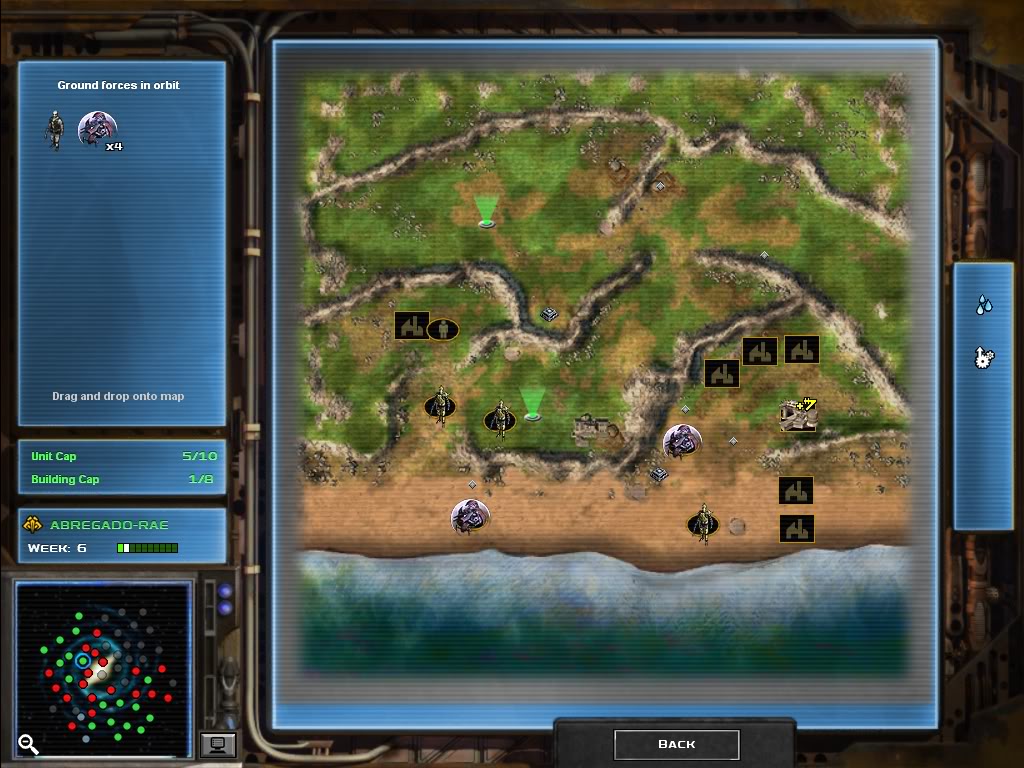 ---
New Corporations system: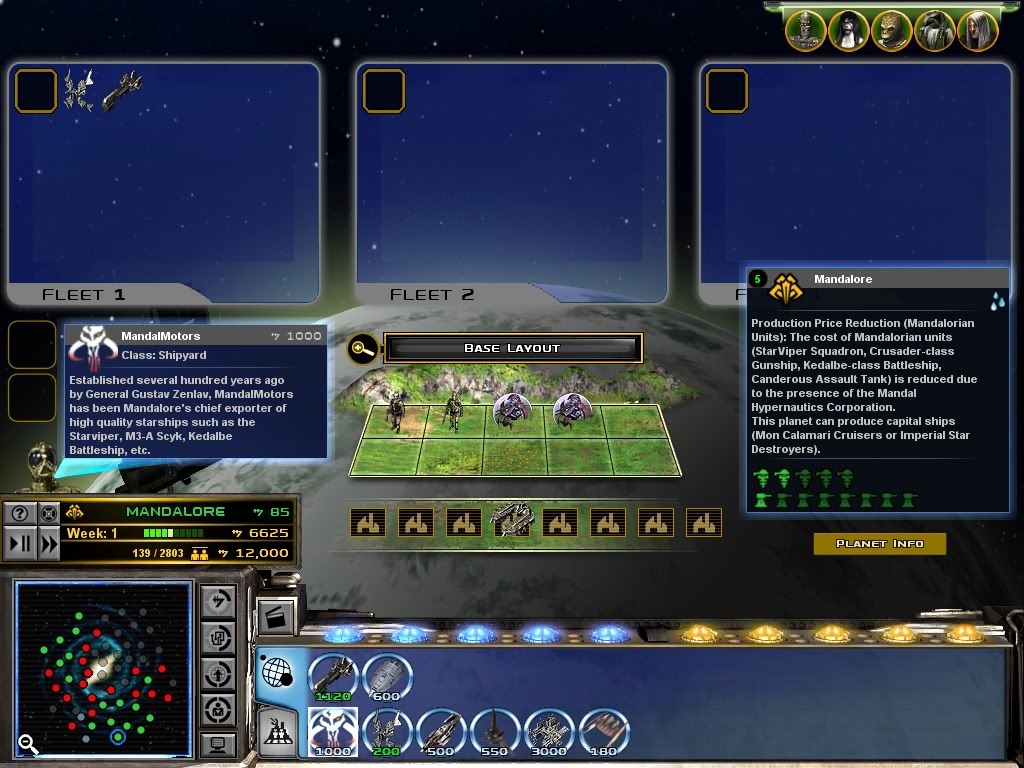 There will be many corporations you will have access to in ETM. If you've ever played Z3r0x's Addon mod you should be familiar with the system.
One difference though, is that there are three types of corporations/local businesses you can put to use:
Local - These nameless merhcant stations and buildings, attract all kinds of creatures from throughout the galaxy. Looking to make some credits, the mixes of Bounty Hunters, Merchants, Smugglers, Pirates, Assassins, Planetary Defence Forces, defectors, and more, are all easy to find throughout the galaxy's Local businesses.
Example: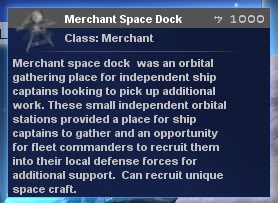 Corporations - Large privately owned companies, Corporations tend to manufacture goods for whoever maintains political and military control of the planet it is based on. In contrast to Local businesses, Corporations also tend to be costlier to operate, but are the primary military targets in a planet.
Example: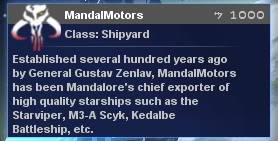 Black Market - The primary source of technology for shadier organizations, the Black Market opens up technologies previously available only to other factions, as well as technologies never before seen anywhere in the Galaxy.
---
Heres a list of things I need to work on, I am open to suggestions:
- Currently adding 6th tech level to every faction. Its difficult in skirmish, but GC is coming along nicely.
- Finishing touches on GUI
- Upgrades
- 7 Custom GC's (6 for each Era Level, 1 for all of them)
- FIlling in the Unit list
- Bug hunting
- Mapping
- coming up with concepts for Fanon ships fill in the Unit List
- New particle effects, enviroments, skydomes, etc.
- more surprises in EVERY planet.
I want to thank Jesus7Freak for making part of the GUI.