Happy Holidays to all of you! This update will include pictures (yay!) and will also reveal one of the more important decisions I have made on this mod.
I was always wondering on how to make the mod more canon. So, I thought "why not add the New Republic into a tech level too? That way players can follow the Thrawn Campaigns instead of just skipping directly to the Legacy Era (40 aby), and I can waste another month of my life."
The New Republic is now part of the "Alliance" faction, and it's technology will be useable at Era Level 4. (an updated tech level key should be up on the summary by the time your reading this)
Not only will you enjoy using their new units, the Empire and Consortium will get some love too, but I dont want to spoil that do I?
So here are some of the New Republic toys you'll get to play with =]
---
First up, the Ranger Gunship
Model: Evillejedi
Rig & Skin edit: Mobius13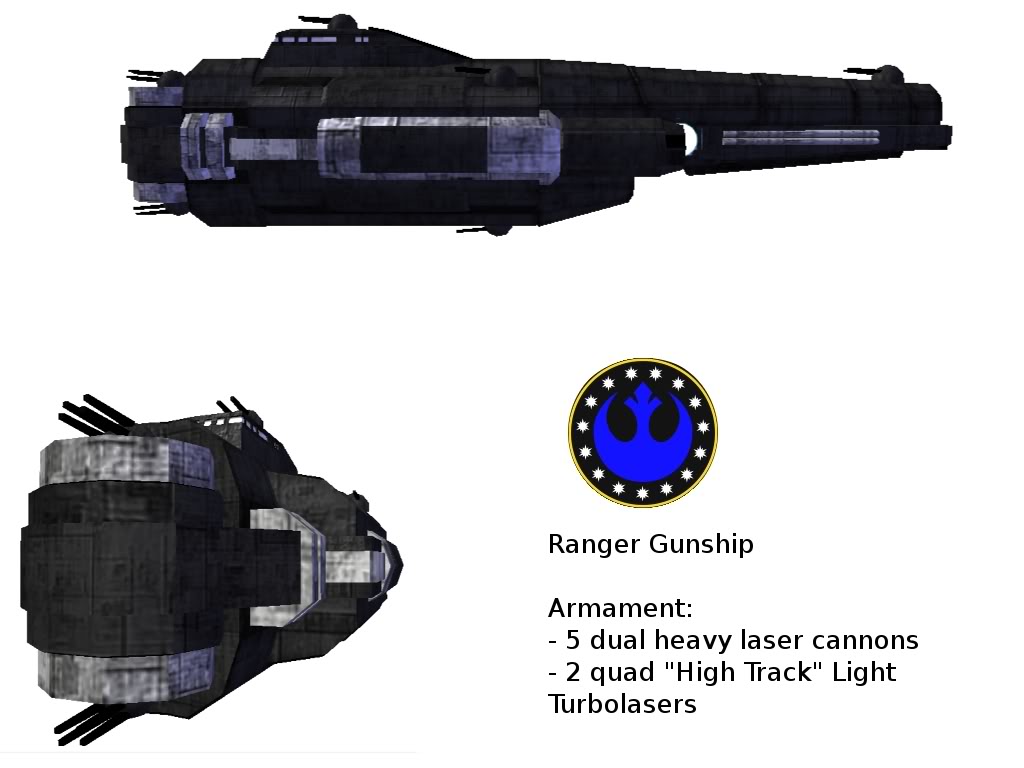 This corvette sized ship has sufficient weaponry to combat any Starfighter, and is deadly against smaller Escort type frigates or other corvettes. This ship has a relatively slow speed compared to corvettes, but relies on its overwhelming firepower to break through tough situations.
Next up, Bulwark MK.II BattleCruiser
Model: Evillejedi
Rig & Skin: Mobius13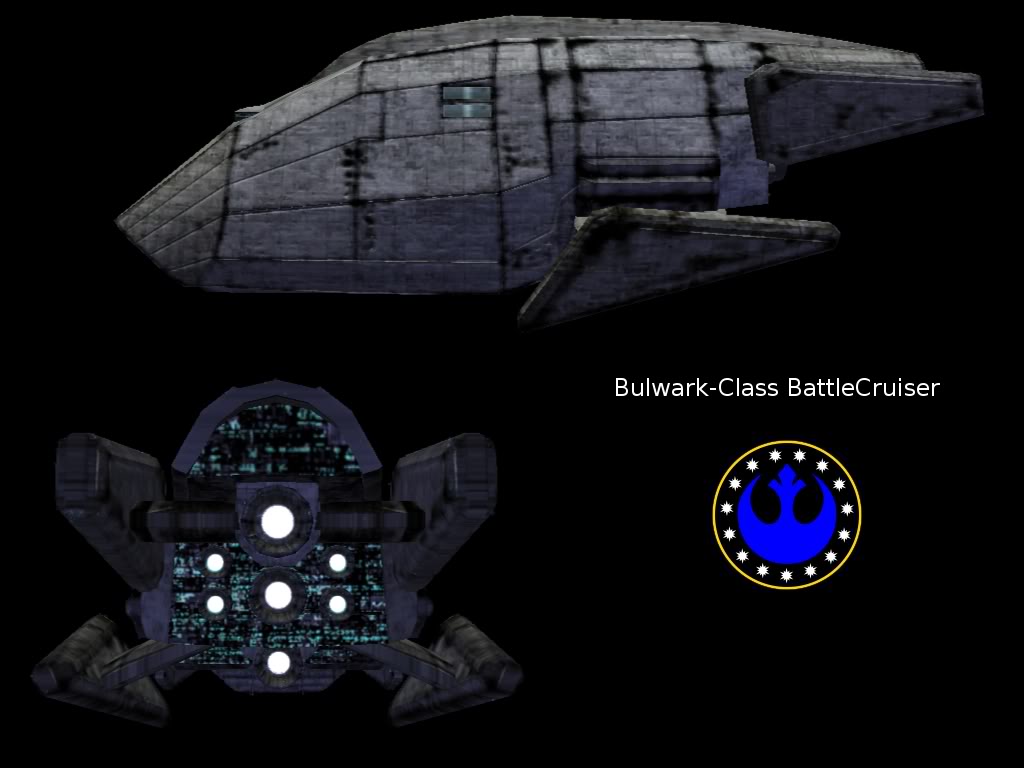 Aptly named the Bulwark, this collossal ship is the New Republic's foremost command ship, and can change the tide of battle in an instant.
3rd: Republic Star Destroyer
Model: Evilljedi
Skin & Rig: Mobius13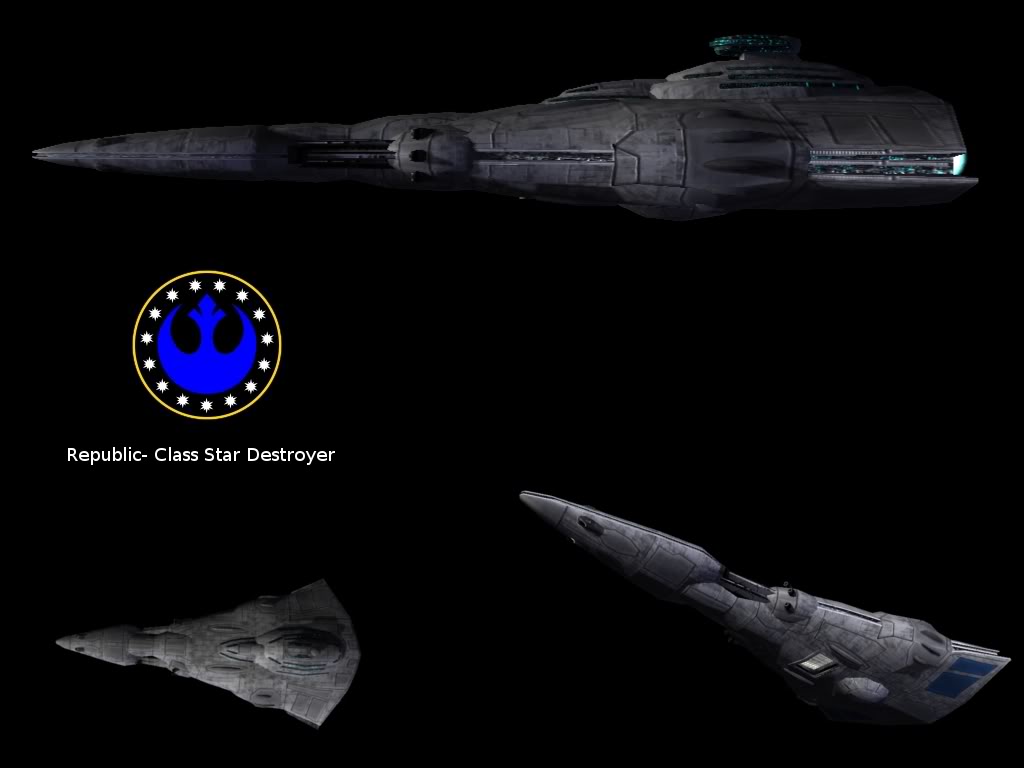 Designed to go toe-to-toe with the ISD II, the RSD is an efficient, powerful combat ship used as the main Capital ship of the New Republic Navy.
4th up: E-Wing Escort Starfighters
Model: Evillejedi
Skin & Rig: Mobius13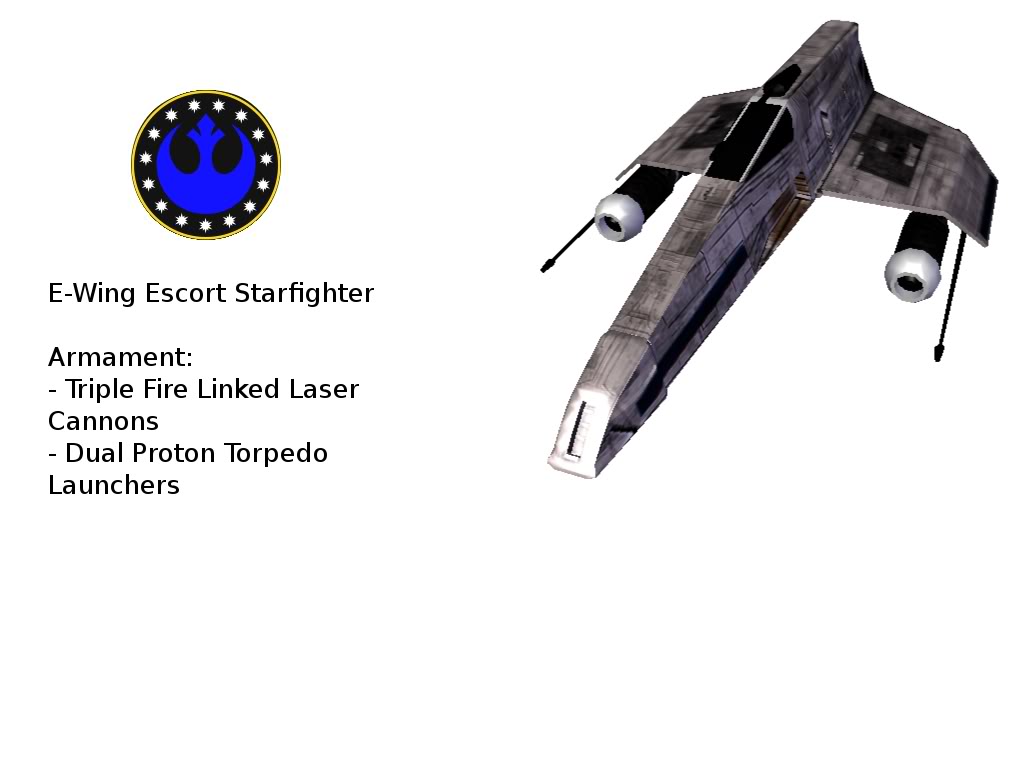 An extremely advanced starfighter, the E-Wing boasts superior weapons systems and jamming hardware. Although plagued by its high price, the E-Wing makes up for it in low amounts of losses.
Last on the Space craft line: New Republic A-9 Vigilance Interceptors
Model: Evillejedi
Rig: Codeuser
Skin edit: Mobius13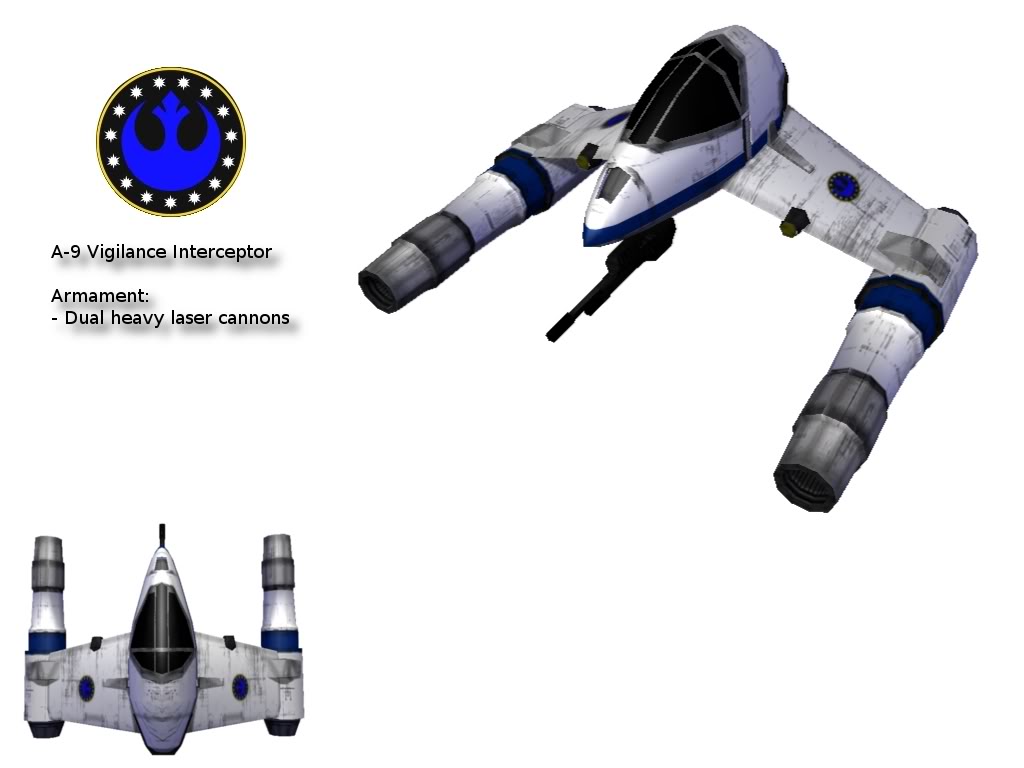 Stolen from the Empire, this speedy little starfighter can shred enemy craft with its heavy cannons, but is extremely vulnerable to corvette defenses.
And last but not least, and updated Infiltrator model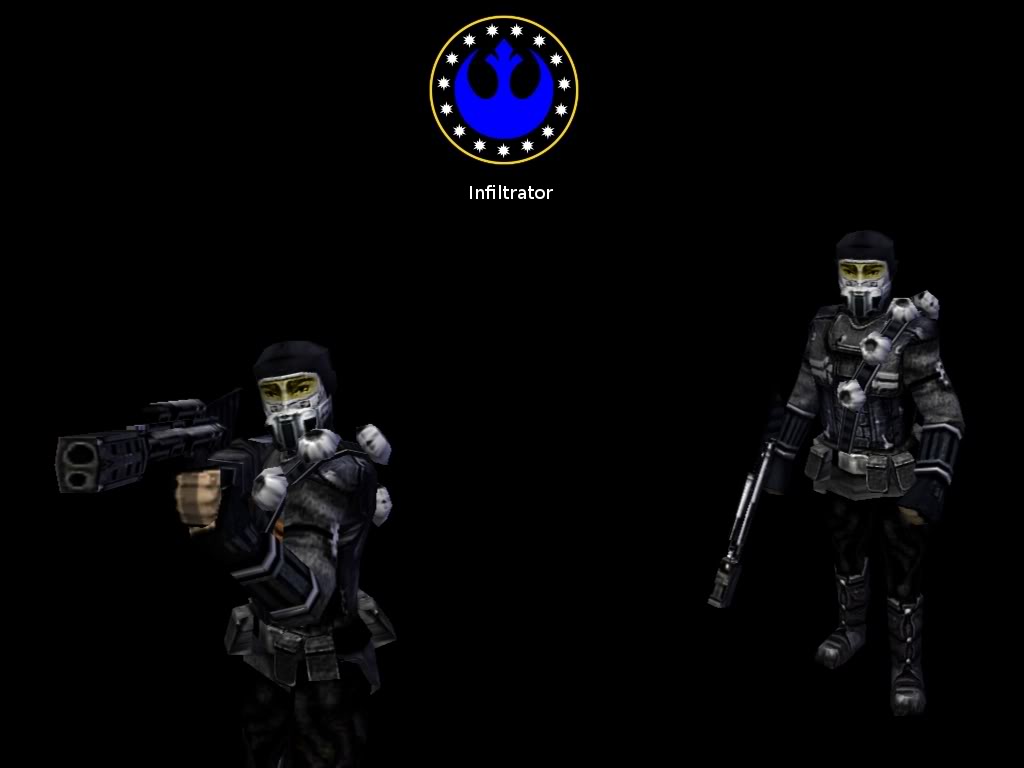 Basically the same thing as the vanilla Infiltrator, but with slight stat changes and an ATR Gunship for
transport in space.I havent just been messing with units. These days people go more for quality over quantity (I try to get a bit of both) So I worked on alot of particle effects and updated textures.
Here are just a few that you will be seeing:
Updated lasers and shield effects:
Shield effects thanks to the FX mod team.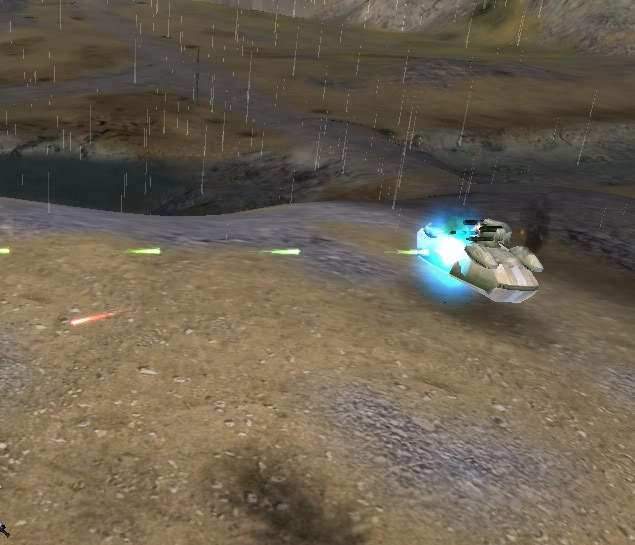 More Updated Textures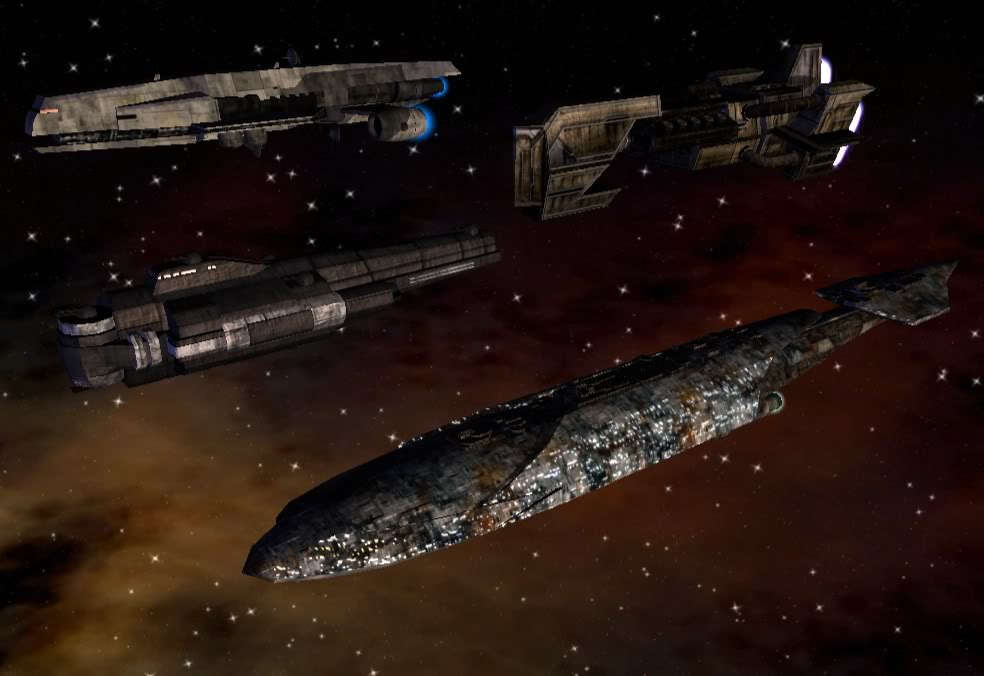 ---
Galaxy Particle Effects (Supernovas, galactic center, more comets and stars, etc.)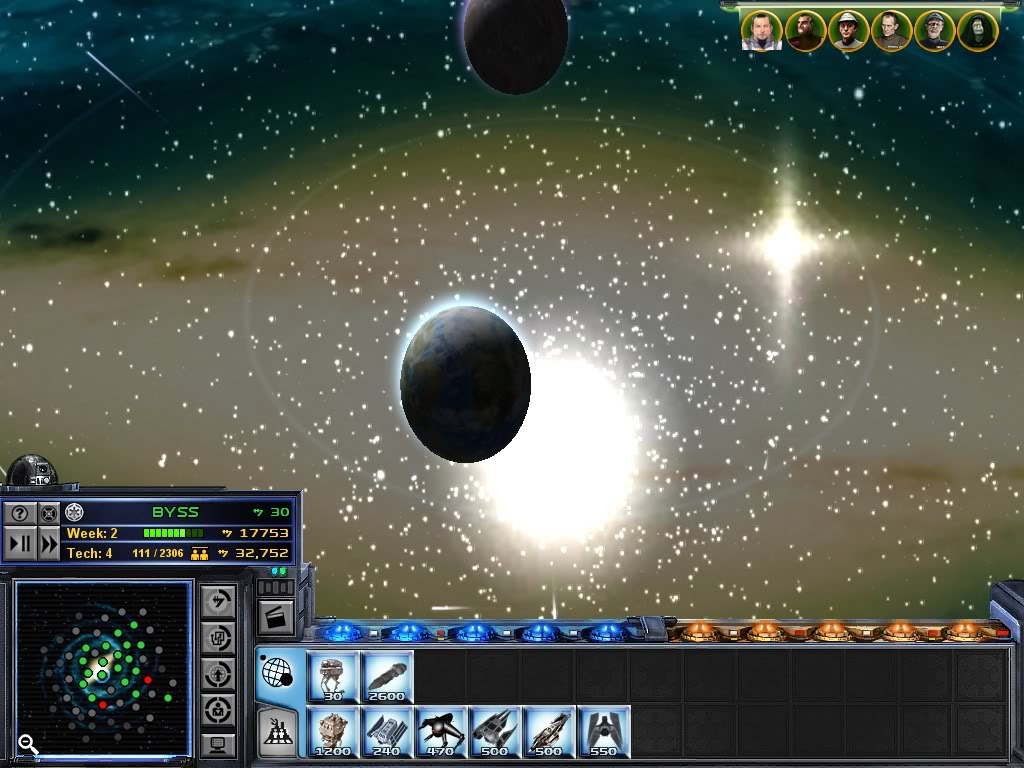 Zoomed out galaxy:
New Galaxy texture by dr_mccoy11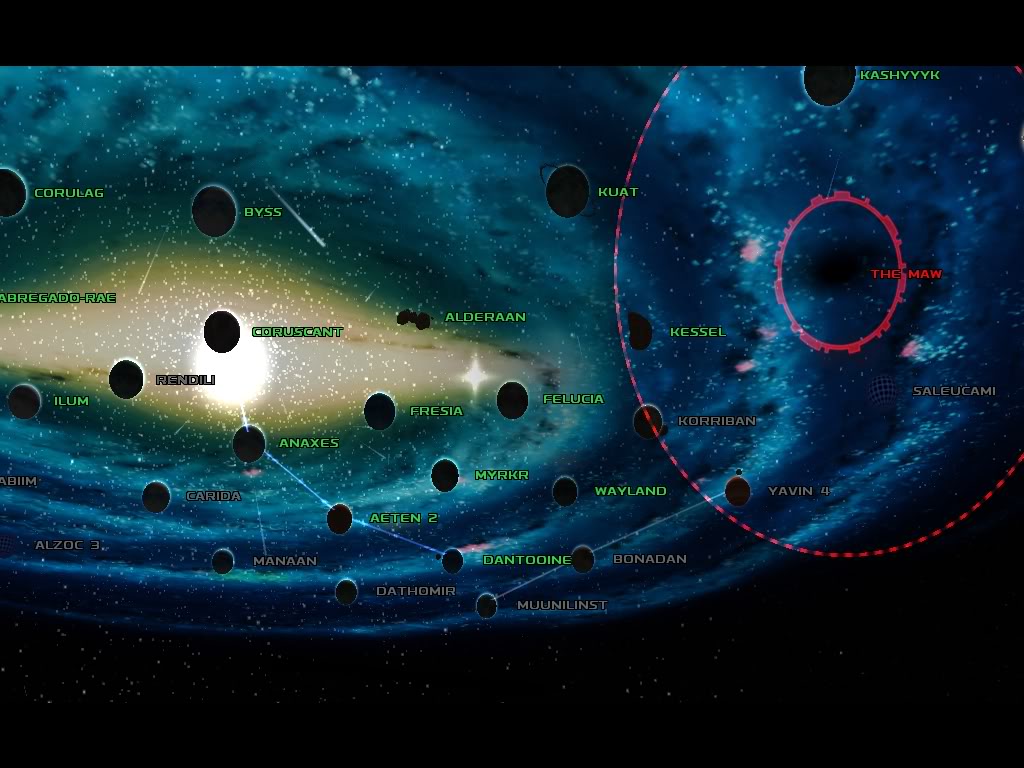 I also worked on Nubia and Bastion, some of the few planets I will be adding for the Beta.
Bastion: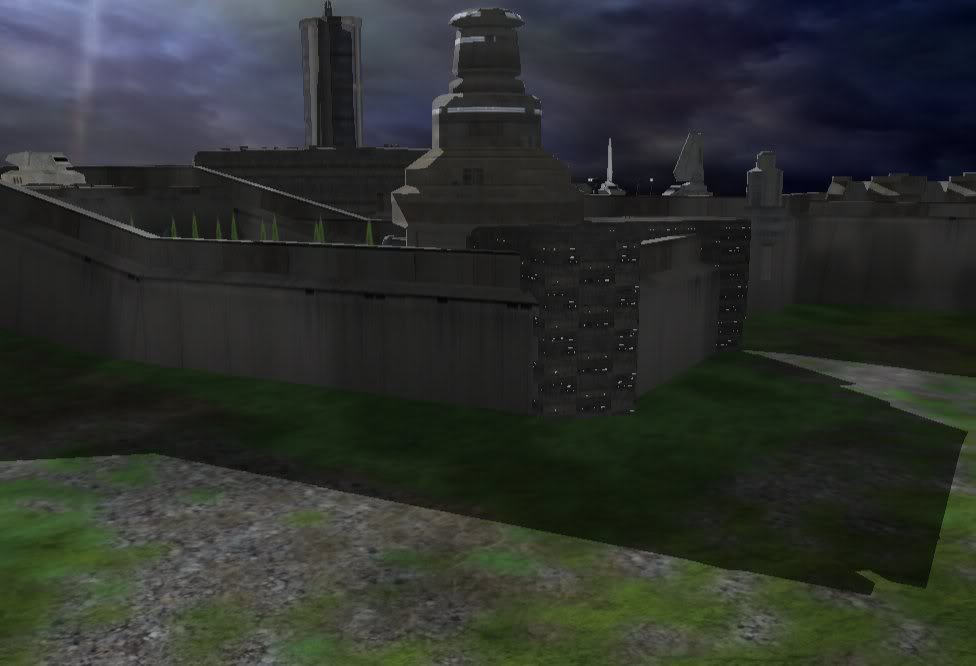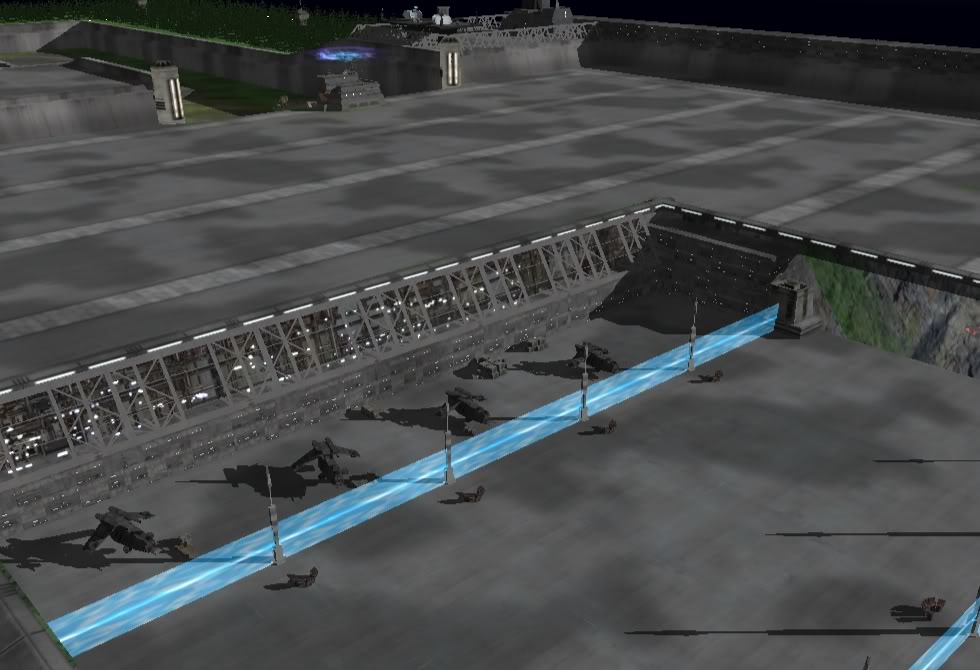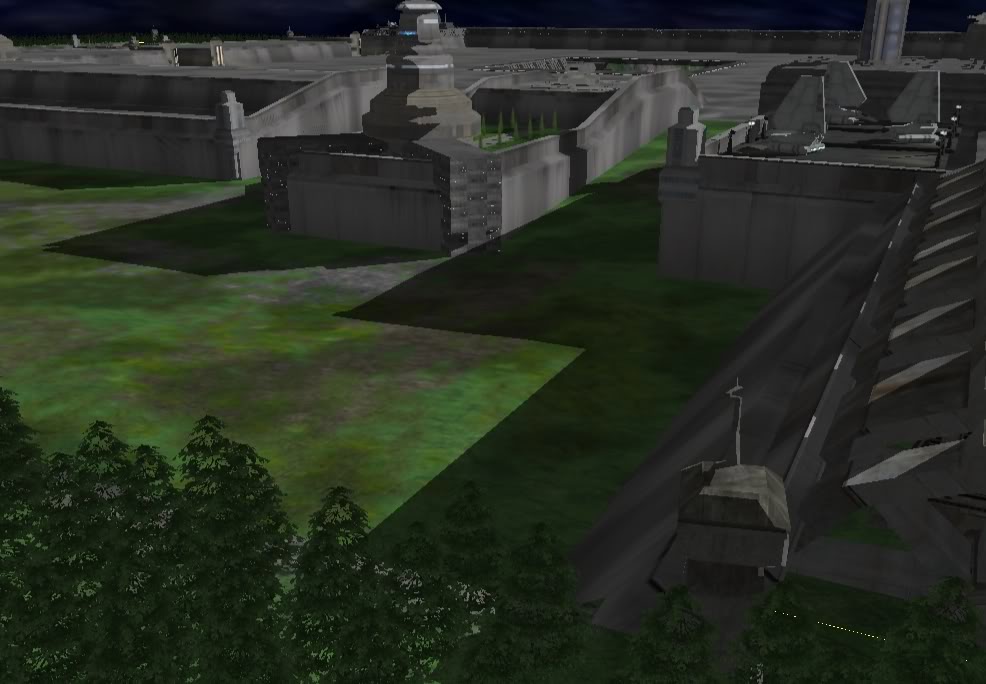 Nubia: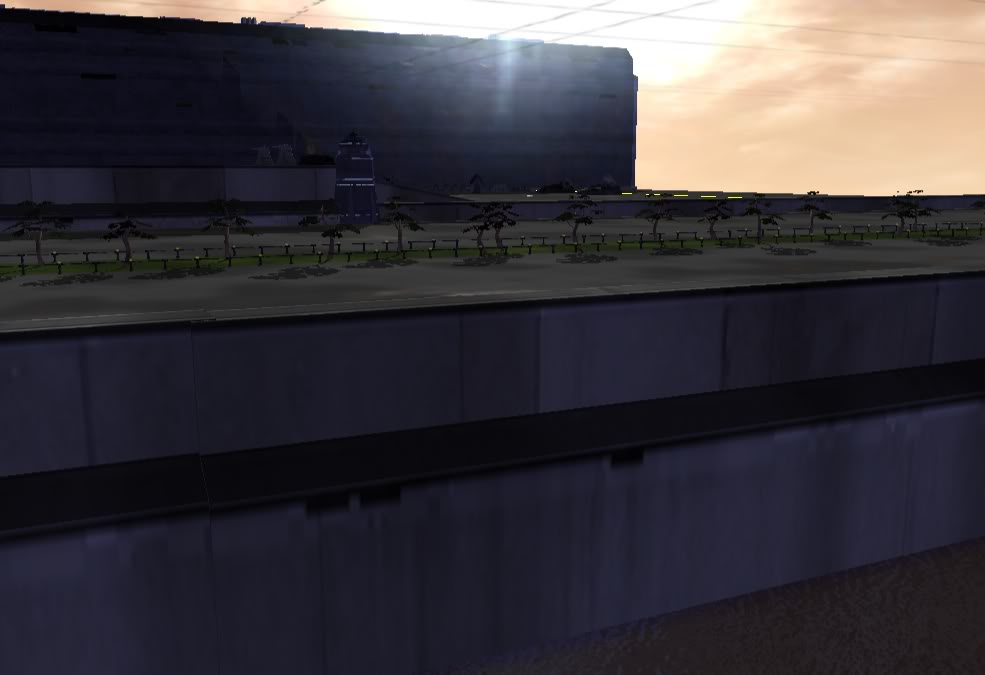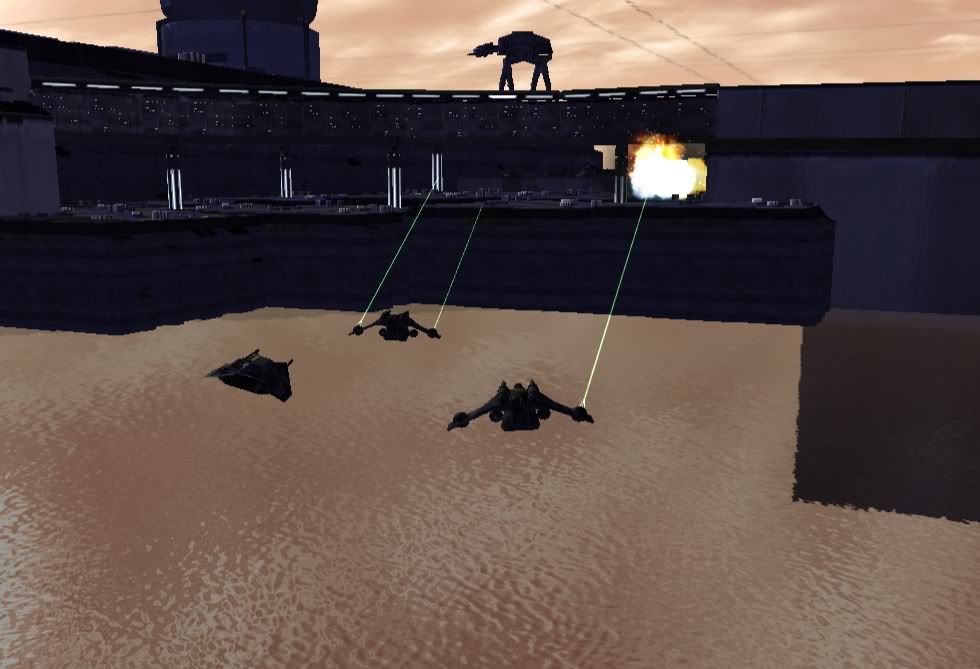 Thats it guys, next update should be sometime in January if all goes well. Hope you enjoyed! Leave opinions, suggestions, criticism in the comments section.
Thanks for reading,
- Mob