Hello everyone!
Today I thought I'll share some concept pieces from our game and tell you a bit about the design process that we use. Now, I've enlisted the help of our Art Lead and Game Designer Samuel Cohen for this post - trust me, he's much better at this than I am.
So, as Samuel noted, depending on the situation that we are in, it might be easier for us to start with a traditional 2D sketch, like the ones below, or go straight into using a 3D model. For example, these sketches below were a great way of either trying to define how a structure/part of a level would look (giving it interesting "eye-candy"/things to look at), or how to solve design problems that we were facing on particular areas.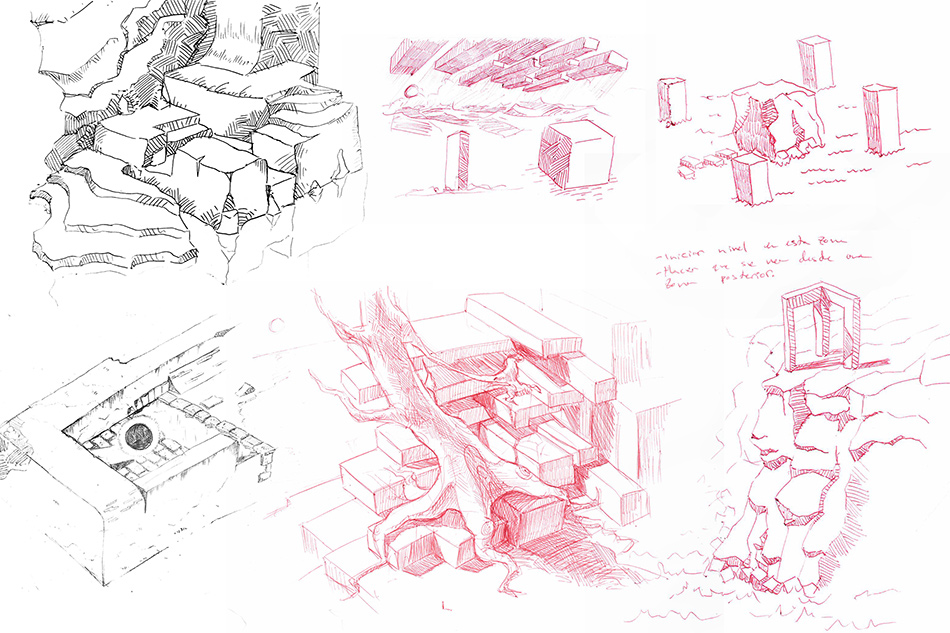 But, trying to create a 3D level using a 2D sketch is getting a bit harder to do.
Trying to prototype something like this:
through sketches like these: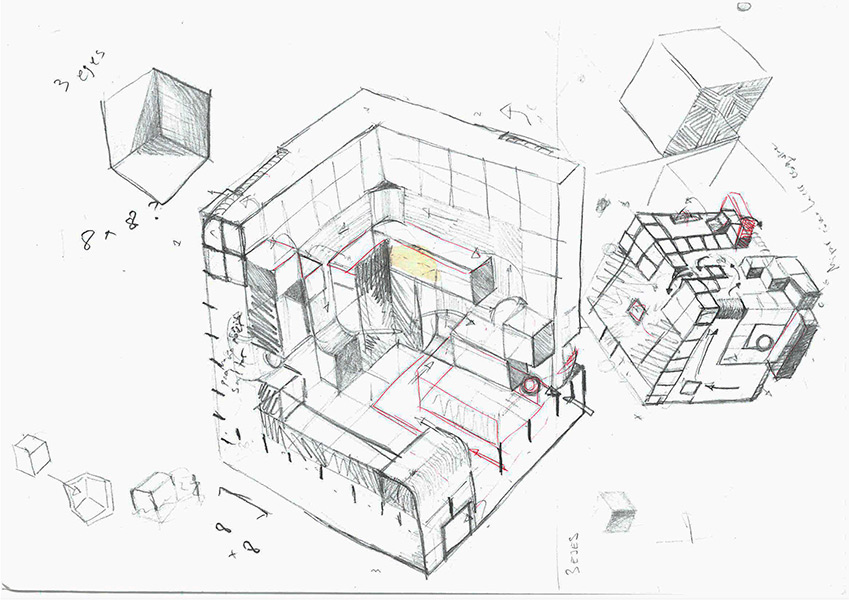 is a bit of a nightmare - but a lot of fun none the less ;)
So on this occasion, going straight into a 3D model is actually the more sane decision to do.
The one thing that we did find very useful (and fun at the same time), is using LEGO to prototype our levels/puzzles. They turned out to be extremely helpful for exploring 3D spaces. Sometimes, it's more about aesthetics, since our level design also needs structures that are interesting to see, but on other occasions, it's also a great tool for creating puzzles and challenges.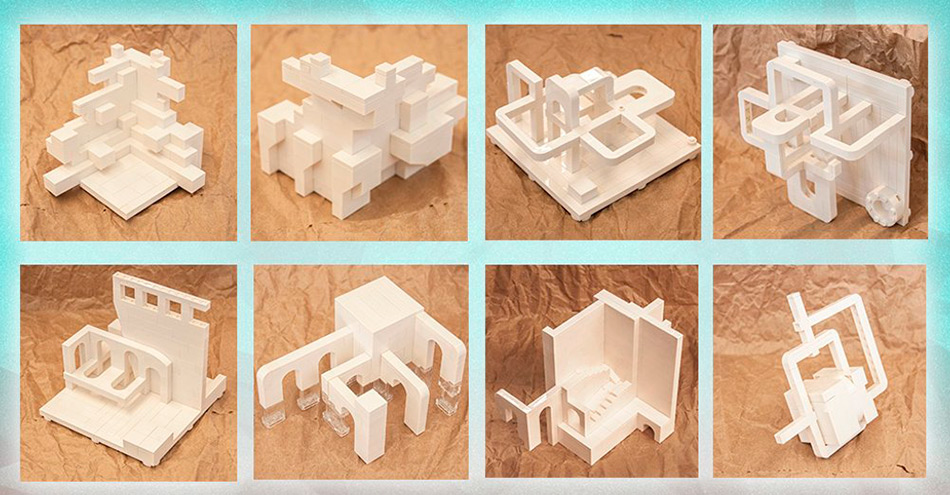 Plus, it's LEGO - what more can we say!?!
Anyway, I hope that you guys enjoyed this little write-up. Also, if you want to hear more from us, and what we are up to, follow us on Facebook and Twitter (did you know we were featured by PC Gamer? You didn't!?! Well, if you followed us on social, you would've known. See...). Plus, if there is anything else that you would like us to talk about, write in the comments below.

Oooo, and one last thing - you can still vote for us in the IndieDB Top 100. If you like what you see, give us a vote right here! We are in the Upcoming Games, Platformer category.
Until next time,
Michal / AMT (Altered Matter Team)