Hey all,
I recently wrote an article for ModDB explaining the development of the mod, what went right and what went wrong. This was compiled into a Postmortem article for ModDB. It's a great read if you are looking to learn more about the game development process.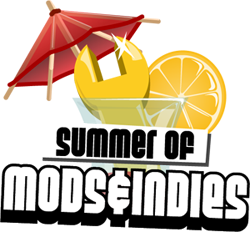 ModDB wrote: Another design goal was teamwork. We wanted to make sure the best organized team would win, not necessarily the most skilled players. As a result, Eternal Silence features a lot of high-level strategy in its gameplay. Do you capture shields or weapons first? How can we prevent enemy bombers from attacking the hull while we are defending? Who takes care of destroying incoming nukes? These are questions we wanted people to think about, and they would ultimately change the outcome of games.
Eternal Silence Postmortem Part 1
Eternal Silence Postmortem Part 2
For those of you out there worrying, this doesn't mean the mod is dead. Headprogrammerczar is putting together a patch which should be released soon. We also have some community built maps which are starting to look pretty good and might be included on to the Steam release. We'll keep you posted.
Dan