PREPARE TO FACE YOUR WORST NIGHT
MARE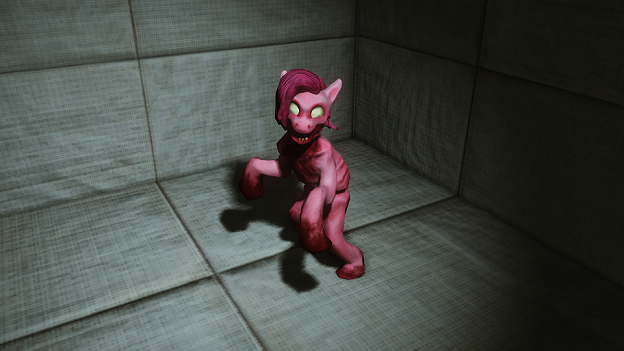 Puns aside, I'm continuing to make progress on that trailer that I promised you guys, which is largely the reason there is no real media update this week besides that trailer shot. I've been working on the thing for so long I'm wondering if it'll even be worth the wait for you guys, but I guess we'll see.
I'm still only about 25% done with the level design for this first episode, and as soon as I get this trailer out for you that will be my main focus once again. I'm not too worried about the programming, as I've worked on a couple of other Unreal projects where I've done things very similar to what I have in mind for this one, so right now I'm 100% focused on the art, animation, and cinematics.
I've also been speaking to a close friend of mine who's sort of advising me on design choices, and I'm happy to say that a simple story has just about been ironed out. I know I promised right in the game description that there would be no over-arching story for the episodes, but trust me when I say it's not all that intrusive, nor does it hinder my ability to add new and interesting elements to the games.
Thanks for your patience and support, and here's to hoping I make even more progress in the coming months and get this game done!
-Twitch-A-Twitch!