Hello there! I am Sir Nightshade, or Damien, the creator of this Portal project: Epsilon. Today i will be talking about a few different topics, including the "rebranding" of the mod.

---
If you have been following for about 3 weeks, you should know that originally this modification was called Portal: Interlude, but recently i have decided that i did not make sense, due to the fact that it would have needed to have a story/timeline between Portal and Portal 2. Because of the fact that the events take place in an alternative testing facility and in the same timeline as Portal 1 (maybe a little earlier), i decided to retitle/rebrand the mod. I have been struggling to find a good title, and i've had an idea that everything in Aperture Science has some sort of-- electricity-- energy-- stuff (i am sorry, i am not a physician or anything), and decided to go for the title "Epsilon" (letter from the greek alphabet and a symbol for permittivity). I know this title might not have any sense, but this is my interpretation of it in a way.
Now, i am going to tell you a back-story to this mod. I originally started creating a personal retexture pack for Portal, since i liked the idea of recoloring portals and all of the other tech in the game. Essentially (for obvious reasons) i had an idea for a Portal modification with puzzles and everything, but due to my-- *ahem ahem*-- previous not so good Hammer Editor experience, i was scared of the idea of creating something ugly and completely broken. After a while in the middle of fall of this year (2017) i decided to relearn how to use Hammer again and created a very simple map made out of blocks. Eventually after learning a lot of things over time pretty fast (i learn fast when i really want to), it was turned into what is now test chamber 00 (the relaxation vault). I also had a cool idea of using the 'Confinement' textures by Colossal because i liked the reversed logic of portalable surfaces (and light color portals appear better on a dark surface). And here we are, with about 6 maps completed and the mod is still being actively worked on.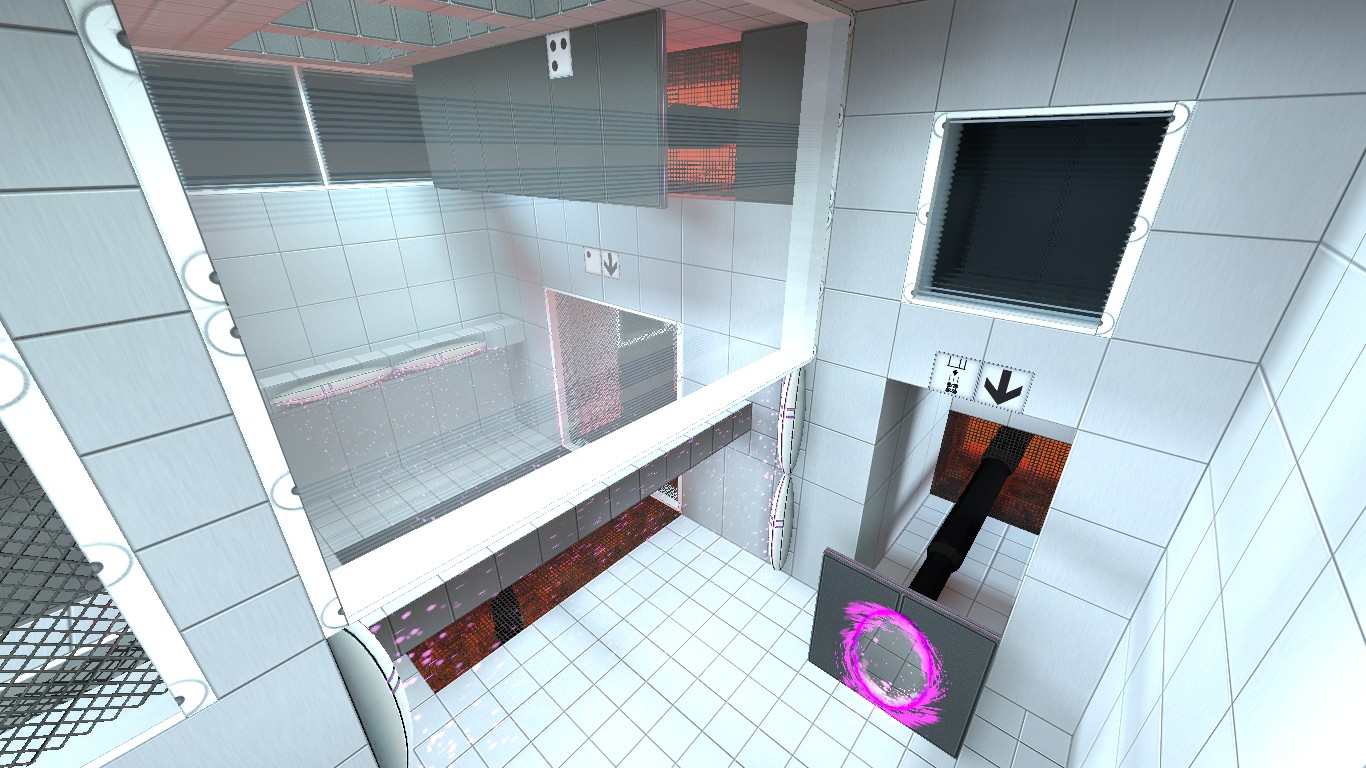 Little reminder before i conclude this article: i will be reinterpretating some/all of the custom testing elements from Portal: Prelude. I may not have been given the rights to do so, but it is a free modification and who said i couldn't use some of the 'Prelude' assets? But if any of you know if any of the mappers of Portal: Prelude can still be contacted, please let me know so that i can ask their permission. If not, i can always credit the people (or a person) who created the testing elements i will be using anyway.

I am looking forward to your feedback on my Portal modification! And since i am still learning a lot of things, your advice will also help me in the mapping process. Also do not hesitate to leave suggestions for test chamber ideas, and i might consider including them in a map!

Thank you for reading this article,
~Sir Nightshade