In order for the project to be a success, we had to receive a set number of supporters within 30 days. At the end of our campaign, we accomplished 112% of our goal and had a social reach of 10,057! A big thank you to all of our supporters who helped make this happen.
We received a lot of great feedback during this time, and were able to make some changes to the game so it's even more fun to play. We couldn't have done it without our awesome Golden Gorilla community. You guys rock.
Keep an eye out for the release date! Search for the Golden Gorilla will be in stores next week!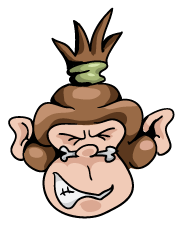 *For more info on our company and additional games click here