Investigators,

You need to return to service! You may now play Episode Five of Orwell, titled "Under the Spreading Chestnut Tree". If you already own the game your Steam client should update the game automatically. If it doesn't, check the game's properties whether auto-updates are enabled.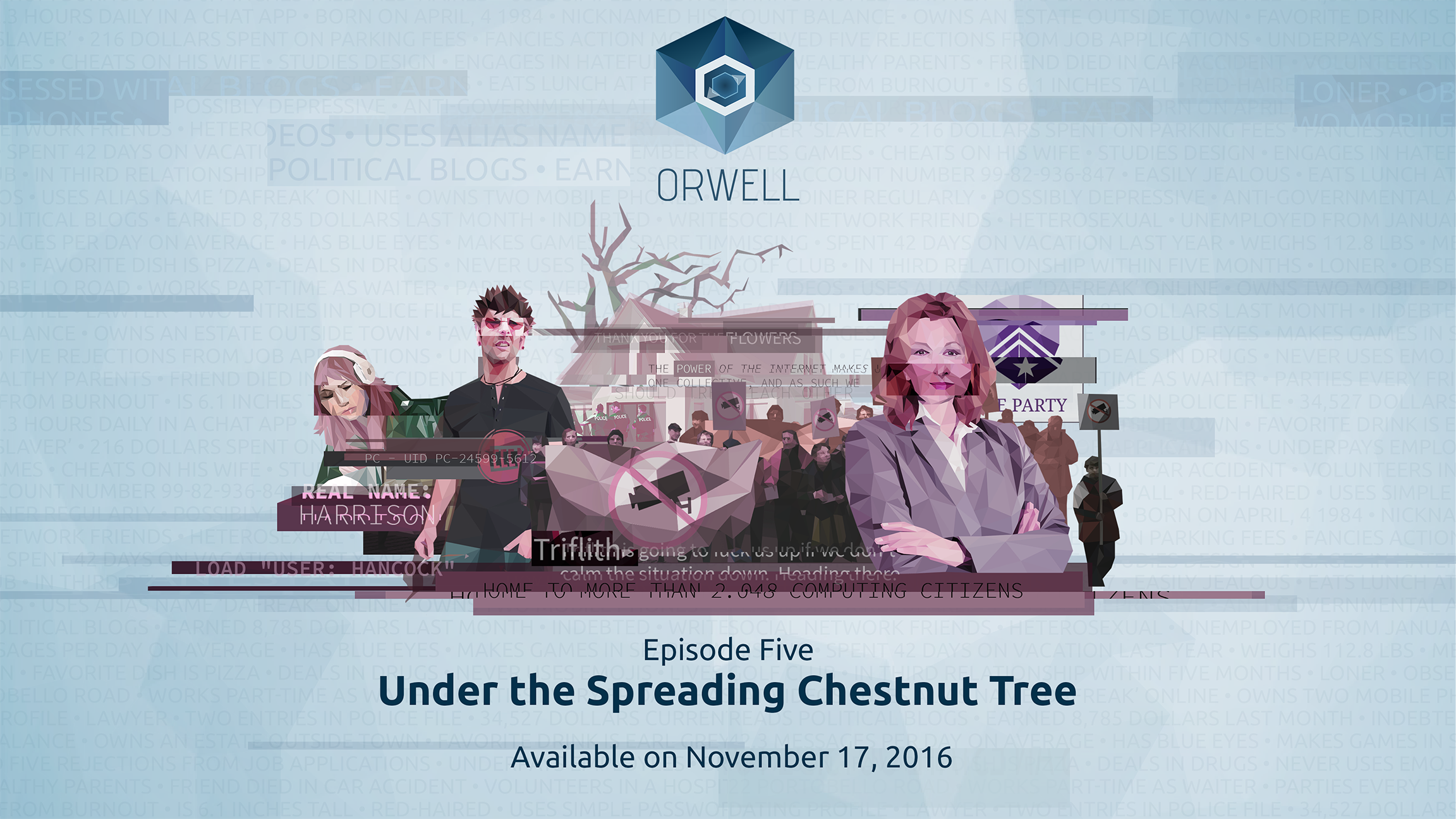 In the wake of the drastic events of last week, you will need to confront the remaining members of Thought directly. This concluding chapter will reveal the answers you have been looking for, while raising one more important question.

This is the final episode, and thus concludes our weekly release schedule! We want to thank you all so much for joining us on this wild ride. Reading all of your comments, theories and questions has been utterly amazing, and filled us with so much joy! Now anyone who plays Orwell will be able to binge just like a new release on Netflix, but together we experienced something truly special.

What's next? We're all going to be in here answering your questions and responding to any issues that may arise, and then we're going to take a few well deserved days off. After that we'll be working away on a Mac version of the game!

On behalf of everyone at Osmotic Studios, and Surprise Attack Games, I would personally like to thank each and every one of you who has played the game, talked to us on Steam or Discord, joined us at PAX or Gamescom, and recommended our game to friends and family. You guys have been an awesome community, and I look forward to talking about Orwell, and all of its twists and turns.

Have fun, and as always, stay vigilant!

Steve - Surprise Attack Games & The Osmotic Team!