Investigators,

Once again we call upon you! Today we release the second episode of Orwell - "A Place where there is No Darkness". This also marks the official release!

If you played through the demo, your save game will carry over, and you will be able to continue right wherever you left off.

Of course you can still continue to play the demo of Episode One before buying the game.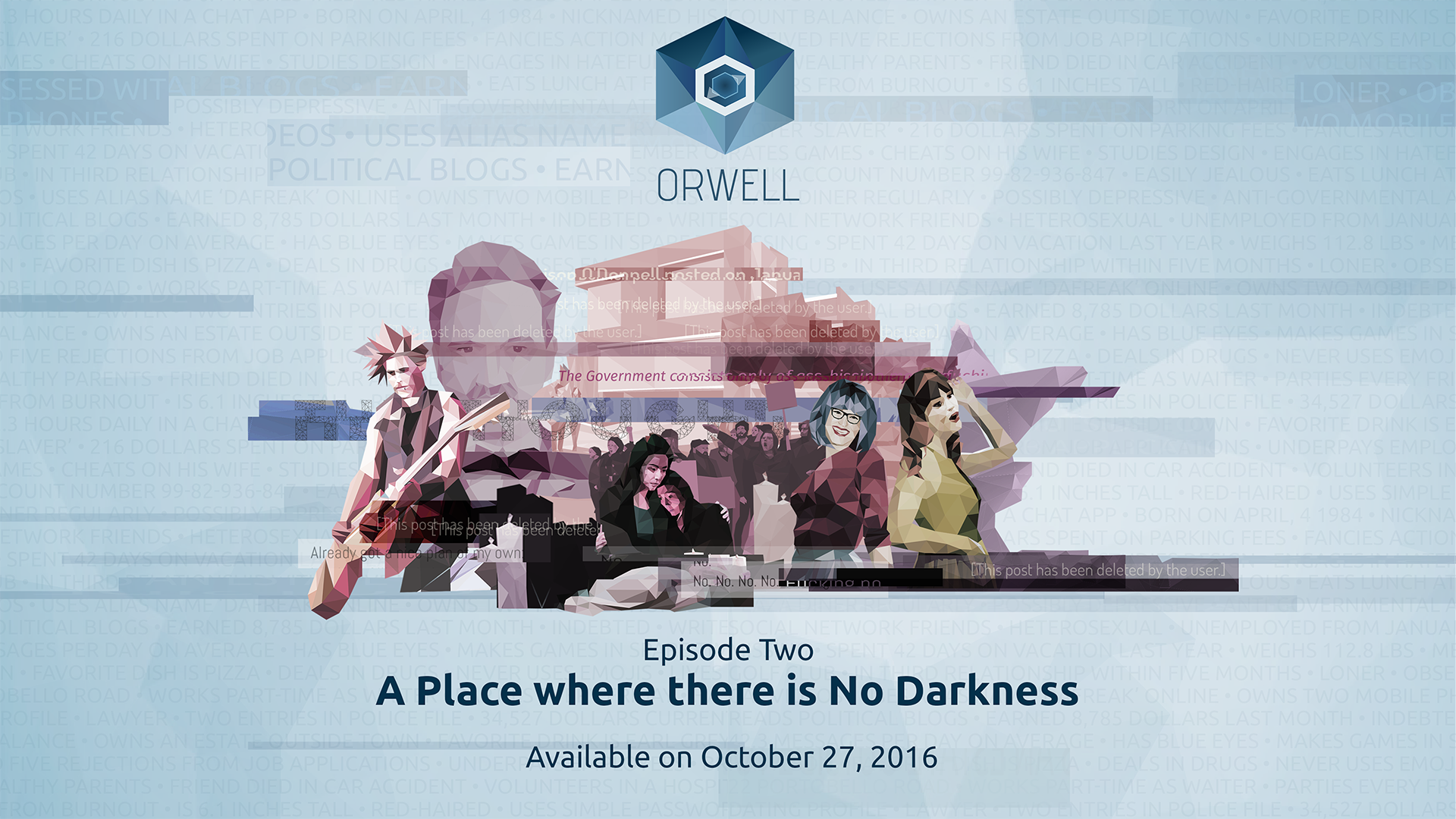 Episode Two directly follows the events of the opening. You are given authorisation to cast the net wider and pry into the lives of several of Cassandra's connections in a bid to discover more about the mysterious organisation, Thought. The pressure is on to find the location of the next terrorist attack before it happens.

WEEKLY EPISODIC RELEASE SCHEDULE
Oct 20: Episode One - The Clocks were Striking Thirteen
Oct 27: Episode Two - A Place where there is No Darkness
Nov 03: Episode Three - Unperson
Nov 10: Episode Four - Memory Hole
Nov 17: Episode Five - Under the Spreading Chestnut Tree


We hope you (continue to) enjoy Orwell!

Cheers
The Osmotic Studios Team