As we near the release of Episode 1 of Slender: Files we anticipate that we will please the audience much more than our previous title, Slender PSP. With every map re-done, the atmosphere re-built and made more engulfing we hope and plan that this version will be much more frighting then the last.
Here is a brief update showing some of the new things that have been added/updated since the last release. Hope you enjoy!
======================
Maps
======================
With this release of Slender: Files all of the previous maps from Slender PSP have been completely re-done (aka Dock, Hollywood, City, and Campgrounds) These new maps have been re-scaled (they are MUCH larger), they have a lot more detail, new twists and turns, and they have a much better atmosphere.
Screenshots:

Campgrounds: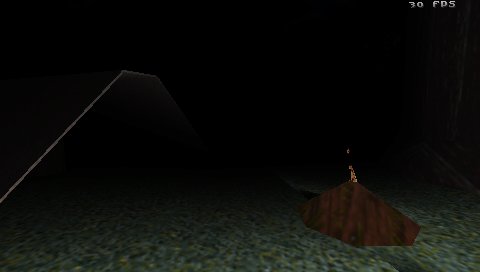 (looking at the lovely fire... (ps. it's a hell maze in there))
City: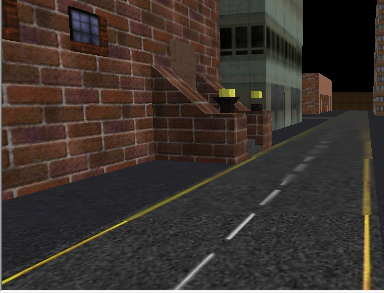 (This is a screenshot from the editor, it will be much... much darker in game)
Docks: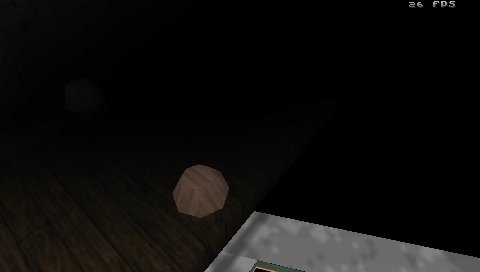 (looking over the edge of one of THREE large boats in this map.)
Hollywood: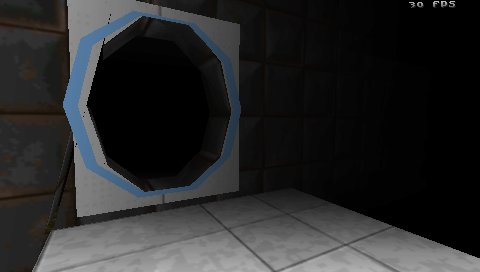 (in the Quartal section of the map, other sections include Btl, Dementium, and AT6)
Well, that clears up the =mapping= section of this update, let's move on to the next section
======================
Music
======================
The music for the new and improved Slender: Files is all brand new, alive, and kicking.. SeniorMeatbox, along with making the new maps, has re-done the theme, eboot, and ambiance for all of the maps. Each map has it's own separate theme which will play at the start of the map, and let me tell you it makes the game much more... awesome.
But don't take it from me.. listen to it for yourself!
Since I knew that I had messed up pretty bad with nasty code in Slender PSP I decided to step up my game. With this release I have re-done every bit of code involving Slenderman. It's awesome, way awesome. If you remember in the last release Slenderman just kind of glided over to you, and then proceed to bump into you until you magically died, not anymore!
Slender: Now Slender is way more cool, almost cool enough to sit at the cool guy table.. he's learned a new trick... that's right, teleporting!! You better watch your back, because this guy is a mean, lean, teleporting machine and he'll stop at nothing to get you (well, unless you gather his pages)
Health and sounds: Now instead of losing health by getting pounded by Slender you lose health by looking at his face. Yup, and that scary noise plays too... how delightful. I've been working hard with the rest of the team to make this game much more scary, because let's face it (heh.. "face it").. the last version kind of sucked.
======================
Update end
======================
Well, this is it for this update. We've set our release date for 8/16/14. Get ready, cause it's gonna rock your face off. (hopefully)
Peace out - BTL/Slender team
EDIT: Something went wrong, a lot more problems have surfaced.
Date has been moved to tomorrow.
Sorry guys, but we want this to be perfect for all of you, not a rushed product like last time