For this week, we shall bother our dearest UI (User Interface) Graphics-guy Jonas!
He's actually a game designer but he's well versed in the realm of graphics as well.
The workflow of the UI usually works something like this: Our UI designers (both technical and graphical) discusses what's needed in the menus.
After reaching a clear structure, the technical UI designer has to then enable communcation between UI and the game engine. Believe us fine readers, this is much tougher than it sounds. For Jonas, he recieves something that might look like this:
From here Jonas is going to draw pretty vector graphics to beautify all these boxes!
Now it's Thursday and it's time to check back on Jonas progess with the UI graphics!So Jonas how's it looking?It's going great as we can see! These graphics will be used for the post-game screen displaying all player/team/game statistics so we can clearly see who's a total baller. Ha! Get it? Balls? Cause Epigenesis is a ball game? Heh...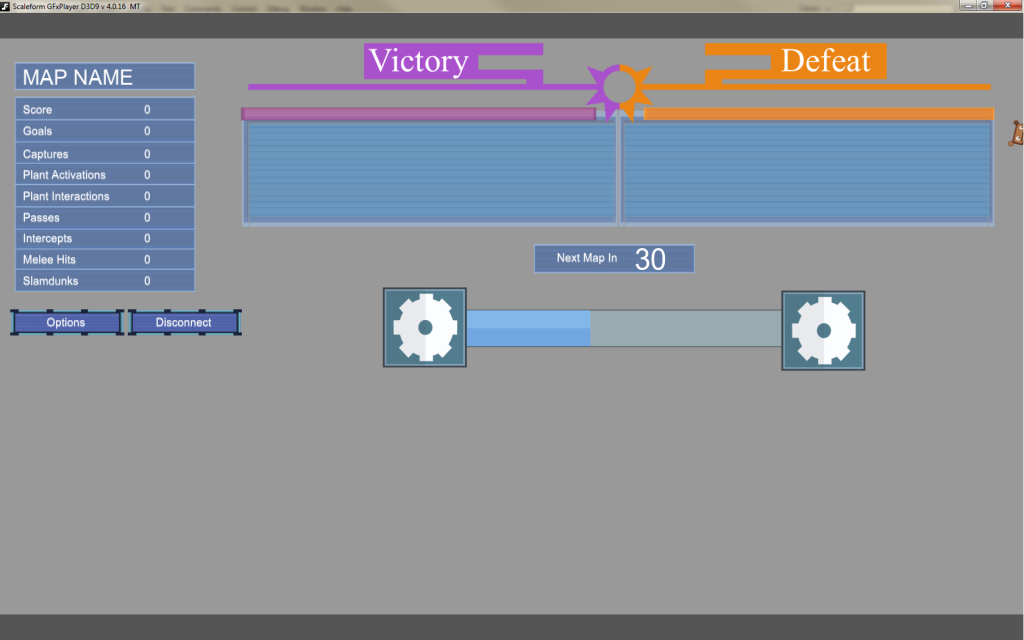 Of course, the UI gents will have to try it out in game also before we can patch these beautiful graphics into Epigenesis! So how does it look in game? Something like this: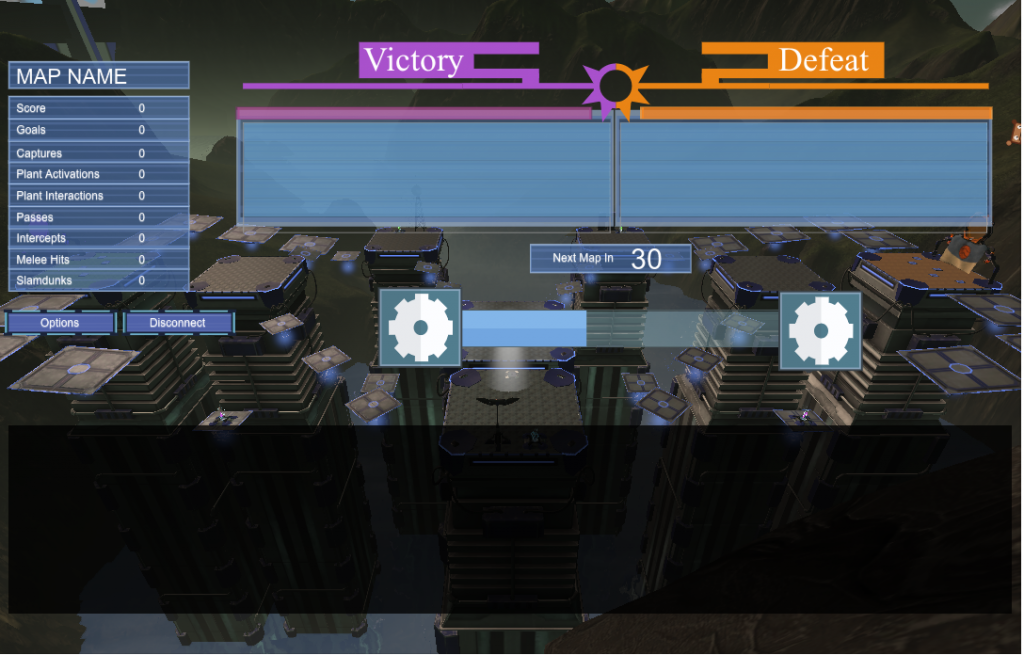 Woohoo! Stats!

We sure hope you like what you see, cause we know we do! But do keep in mind, there's still a couple of days of work on this menu and the chat box needs work as well.
So that's the UI devblog for this week!
If you have any questions at all or if you'd really like a key, just come in contact with any of us sharks.
Here on IndieDB we have Henrik, aka Biscuitfist lurking all over the place, so get in touch with him if you'd like a key or two!
We'll see you around!