The screenshots I posted a few days ago were taken on a map where we test new stuff. The training room is still being made by our level designer and is getting better and better. But, a training room is not enough, we need an actual arena. That's why I started making an environment where surviving wil be hard, but fair. In a Skype conference call we settled on a mountainous region and generated a heightmap, which covers an area of approx. 400km² to give you many opportunities to fit your style of gaming.
To cut a long story short, here are some pictures of the map when I started making it: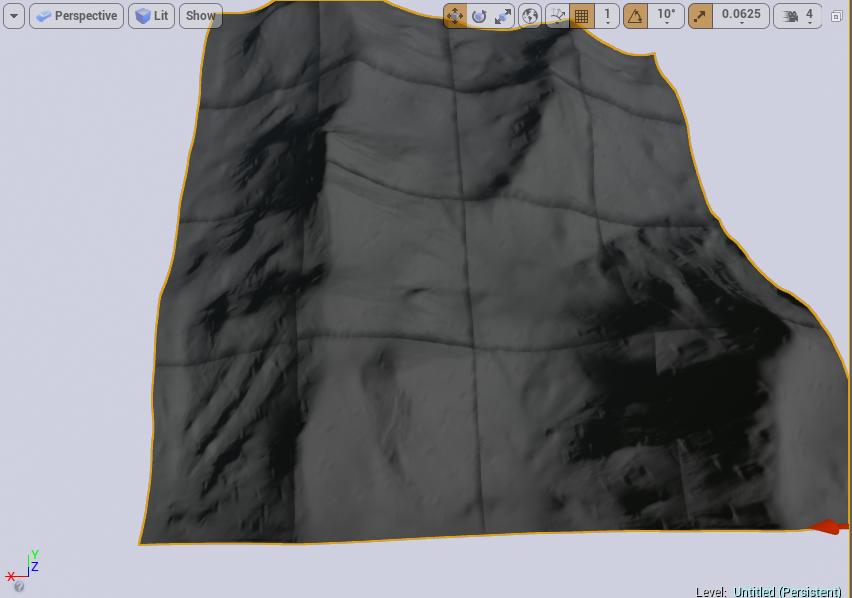 As you can see the map consists of a 4x4 grid where every square is 25 km² big. The map may look small , but don't be fooled by this picture, it's massive! I'll provide some ingame screenshots now:
Well, the shape of the mountain ranges and the flat areas is nice, but the ugly default-texture is really not looking awesome. The Landscape Editor of the Unreal Engine let's you paint textures onto the map, but it's quite hard to get everything right, that's why I decided to make a dynamic, distance-blending material, which is quite good concerning the performance in such a large map.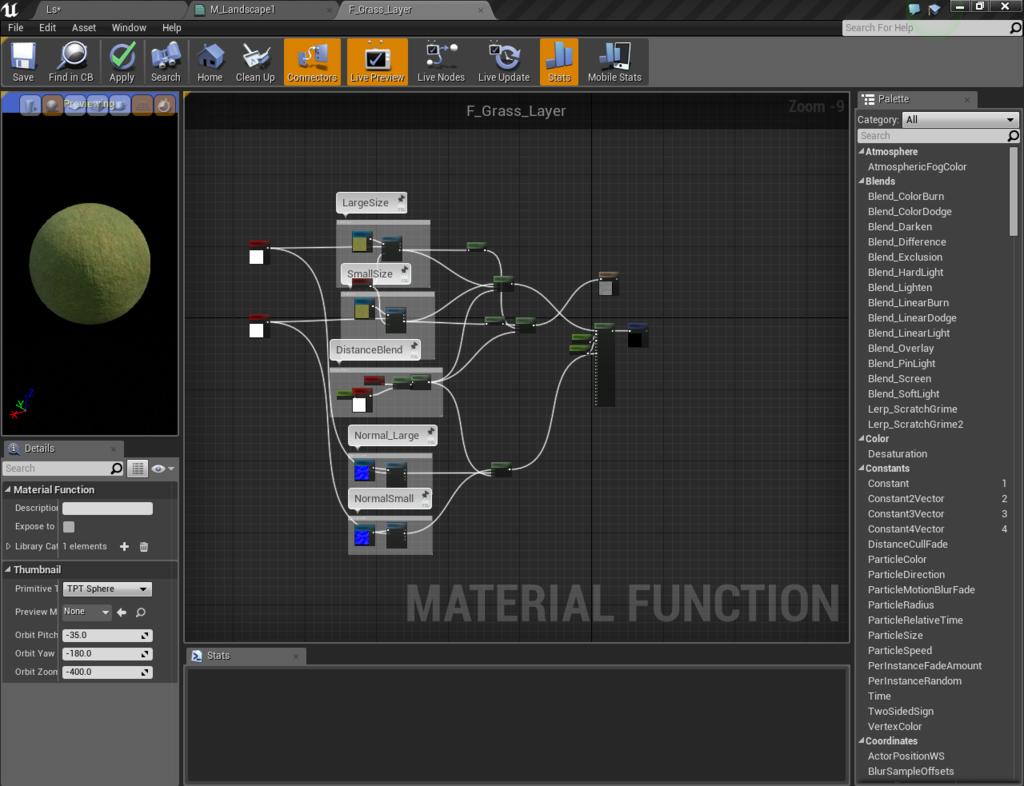 After making so called "Material Functions" (regulating the blending distance and of course the texture) for every material I'd like to have on the landscape, I was finally able to create the material for this mountainous region.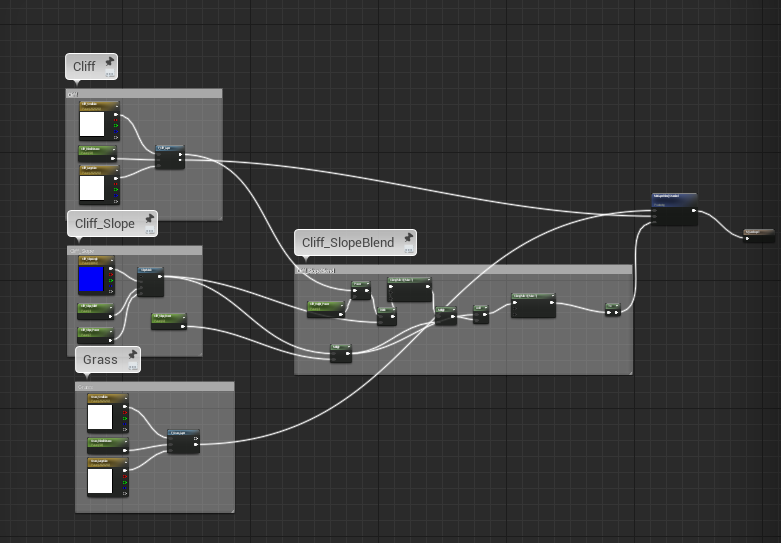 I know that this might look confusing, but it actually isn't. As you can see, I commented everything, which makes it easier to understand. The "Grass" and the "Cliff" boxes are just loading the corresponding Material Function. "Cliff_Slope" is only there to determine on which angle the cliff texture is painted and on which angle grass will be on the terrain. Same goes for "Cliff_SlopeBlend" which only regulates how these two textures blend.
The end result is a dynamic material, which correspond to changes of the terrain fast and well.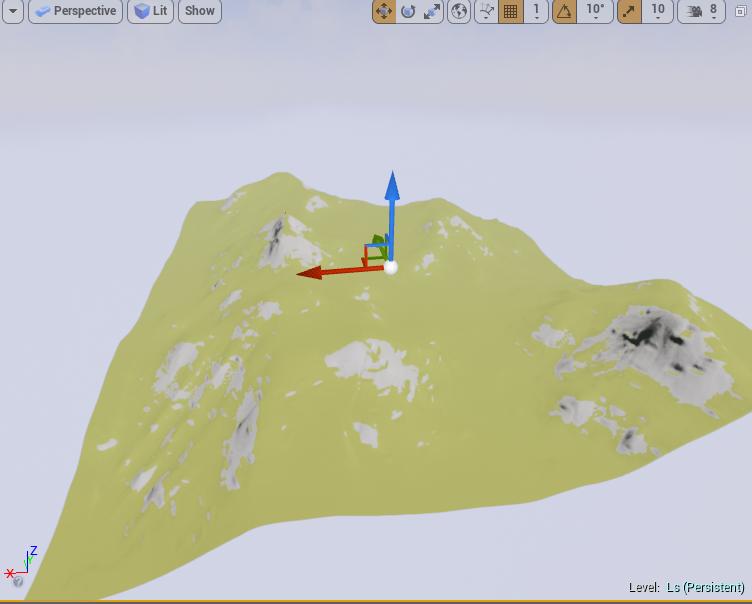 Now the terrain looks better, however, the angle as well as the blending needed some optimization. After I did this aswell I snapped another ingame screenshot for you to enjoy: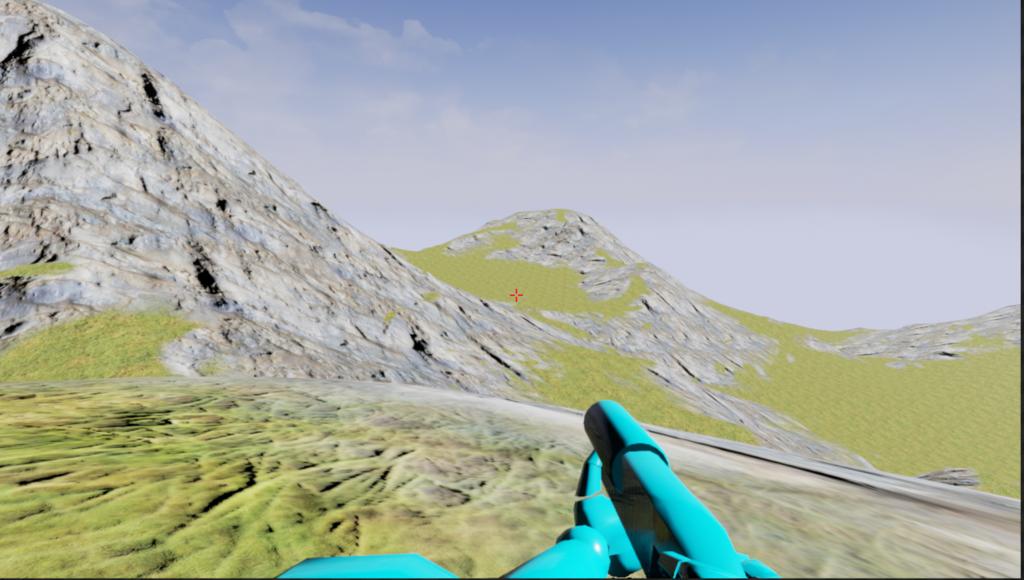 We are using placeholder textures right now, but I guess it's looking quite good anyways.
The next point is of course adding some details like foliage, which was very important and helped me understand that my computer is not able to run it at the highest settings... (I own a computer with Windows 64-Bit, an Intel Quad Core processor (I5 I guess) and an middlecalls AMD graphics card).
Again Screenshots:
This screenshot was made while playing with graphics settings set to medium. Looks quite awesome I think ;).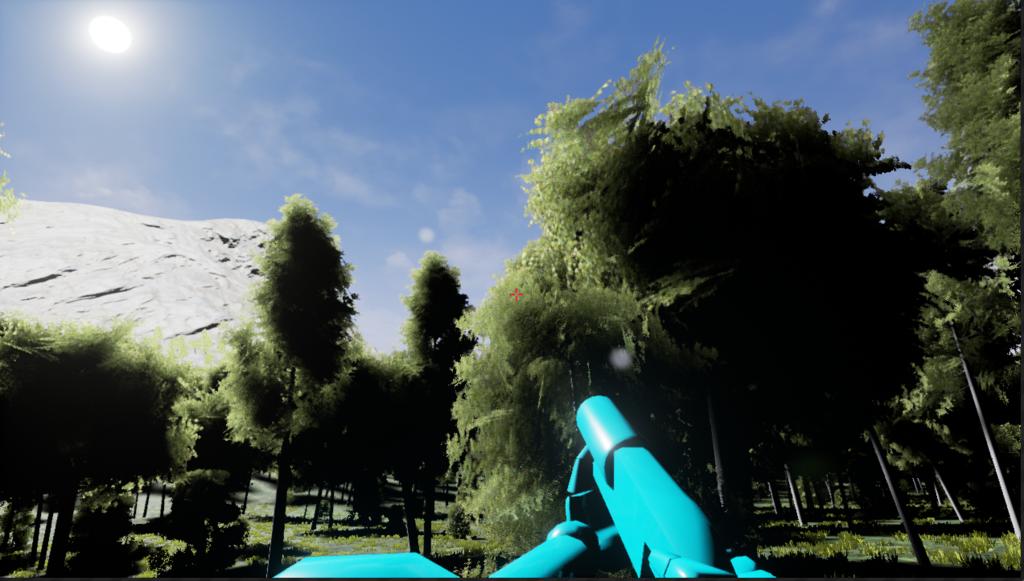 However this was taken at high settings (the game was not really playable, it lagged as f*ck).
The map is still WIP, as for example the grass needs to be a bit higher and mor dense, but I think it already looks really good.
Feedback is always appreciated.
- Tobinatore