Hey Everyone! So I was driving to Comic-Con the other day, and I was thinking to myself, what new direction can I take with Ensign-1 to make it super popular, because the current direction of a mission based story just isn't cutting it. Then I thought about it, I thought of games like DayZ and Sins of a Solar Empire, and decided to work on making a randomly generated solar system filled with random ship spawns, and pirates that will randomly warp in to try and take you out!
I'll leave in the single player missions, and hope to return to them someday, but for now, this is the new direction I'll be working on. To that end, I set to work cleaning up the server and multiplayer code, and have some basic functionality to show you all.
So the plan is to create a multiplayer focused persistant world where players can live out the life of a space fighter pilot. They will have the option between 3 factions of either the Human confederation, a pirate faction, or the mysterious alien race. Each will come with it's own base of operations and it's own fleet of capital ships, frigates, and fighters. Players will earn money for destroying enemy hostiles, and AI controlled enemies will exist throughout the world to hunt down for credits and salvageable materials. The idea is as you play the game you'll earn rank and money to buy more ships and weapons.
That's the long term anyway, and hopefully what you can expect coming from the project over time.
But for now, a little information on how to start a multiplayer server if you feel so inclined. First, you'll need to get the server exe from the standalone download list. For now it's just for windows, but once the server becomes more stable I'll release an OSX and Linux version. You'll then need to make sure port 3000 is forwarded and that SawkrenServer.exe is enabled through the firewall. Then just run the server and give out your public ip address for your friends to connect to! The server will be getting frequent updates, so don't worry too much if you run into a few bugs. Enjoy!
New Ship Models
Aurel_Tristan, our games new 3D artist has been working on some cool new ships to bring into the game. Here is a render of a new human alliance fighter and a frigate from the pirate faction. Enjoy!
Ensign-1 Arcade Cabinet!
A little bit of exciting news is that Ensign-1 is getting a custom arcade cabinet! We'll be demoing it at MAGFest in January. A limited number will be available for $5,000 with free shipping in the U.S. (excluding Alaska and Hawaii). Now that's not something I can afford, but if it's something you can and would be interested in, go ahead and send me a PM and I'll put you in contact with the person manufacturing these cabinets.
For now, here are just some screenshots of concepts and early work that has been put into the machine.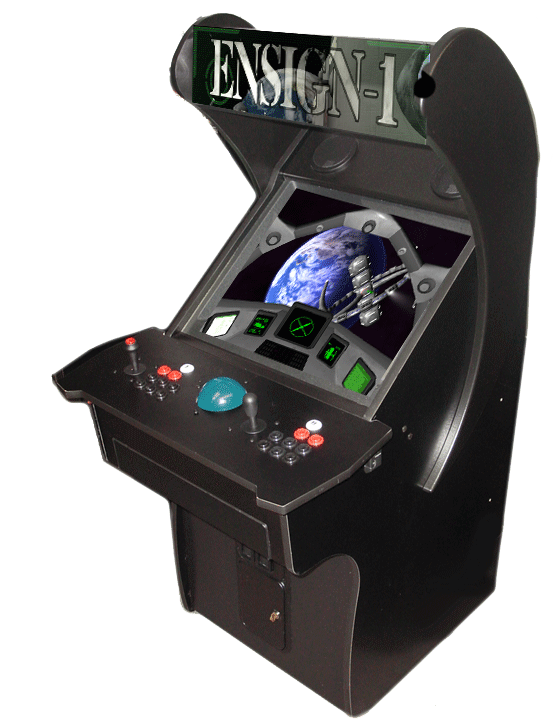 And here is the most recent protype of the controls.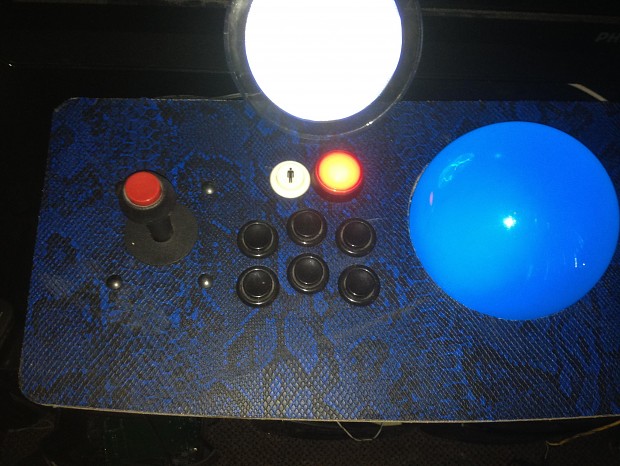 Community Let's Plays
Ensign-1's voice actor Mikee Funks has made some really cool let's plays of the game that are worth checking out! I don't know how he did it, but he even played through a large portion of the game on the highest difficulty!
And while you're at it, go ahead and give him some love by subscribing to him on youtube!
Youtube.com
That's all for now! Hopefully the next updates will start rolling in a bit more regularly!