The direction behind the enemies of Project Torment is 'twisted familiar'. As we saw with the Swallow concept, the initial shape comes from a standard humanoid figure and is then twisted and deformed to be familiar with aspects of the unknown. Each enemy represents a different aspect of the protagonist's mind, from feelings to habits to memories.
Using this direction, here is our second enemy concept, the Flopper: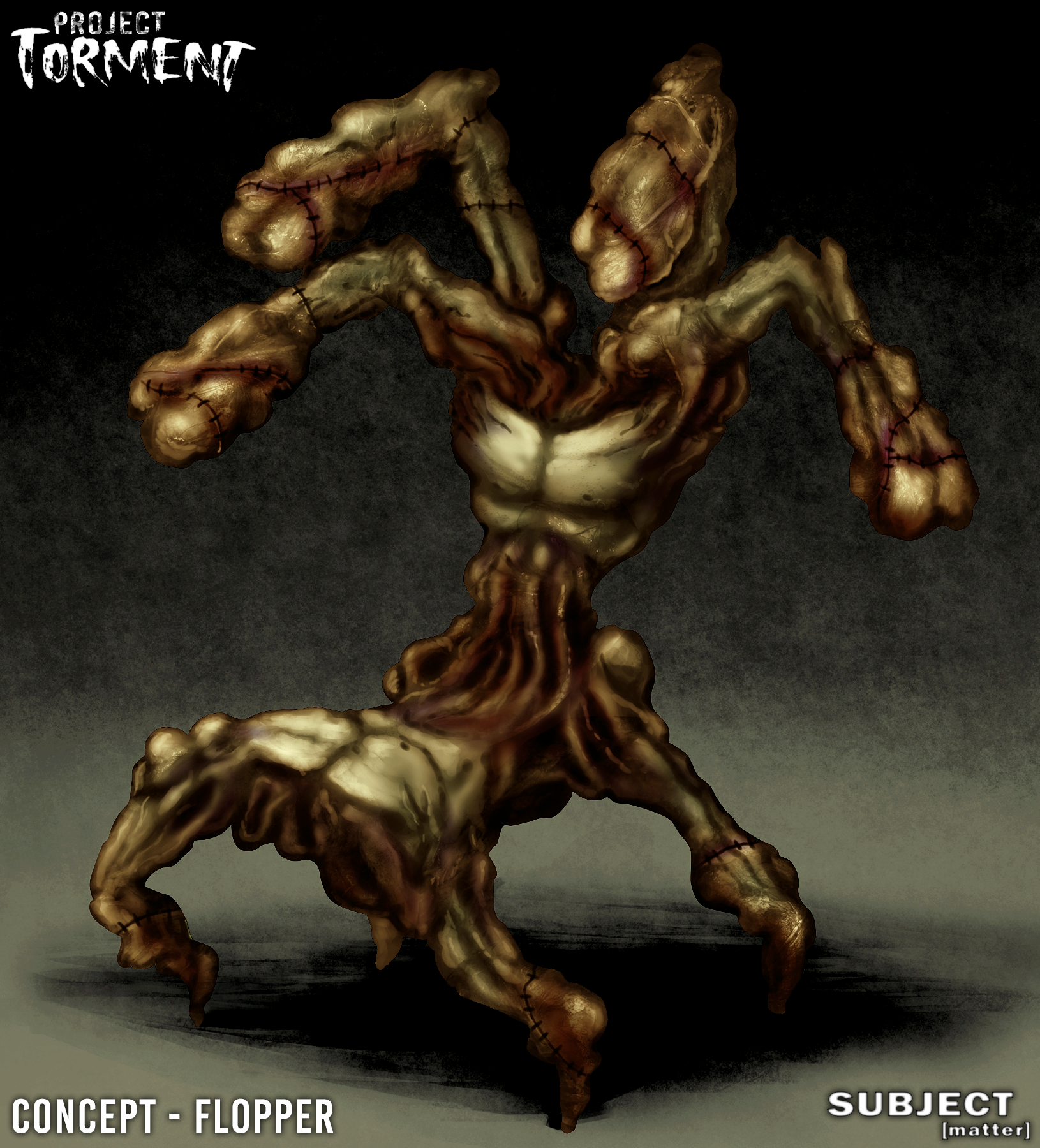 What do you see? What do you think this enemy represents? Leave a comment and let us know.
Torment Awaits.
- Matt (Creative Director, Subject Matter Games)
(Reposted from SubMatterGames.com)