What kind of enemies are going to be in Lords of Xulima? A taste of what's in store was explained on the Indiegogo update #4.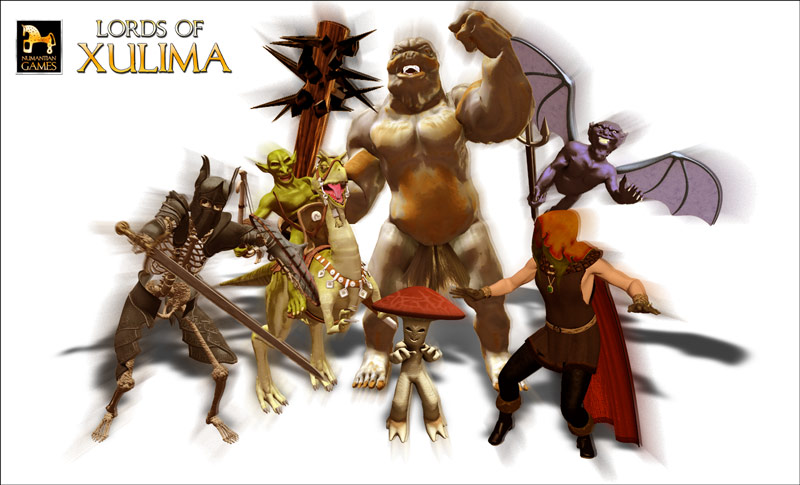 ---
NumantianGames wrote: We miss the feelings of uncertainty and fear that such an encounter would inspire: What powers might the creature have? When was the last time I saved my game? We are hoping that we've captured those same feeling in Lords of Xulima.
---
Some of the enemies to be seen in Lords of Xulima include:
(Full enemy description: Indiegogo Update #4)
Creatures of Nature: The majority of them are beautiful and peaceful, but in Xulima, many of these creatures walk and crawl, and attack travelers that attempt to enter the forests they protect.
Ogres: They are intelligent, though not as much as humans, who they surpass in strength and endurance.
Demons: As they were the first created, they are hostile to all other forms of life, seeing them as inferiors that distract them from their dark thoughts.
Living Dead: There are times when the soul is ripped from the body before death by a higher power, and the body, without real life, remains in the world, terrorizing the living.
Demi-Gods: These creatures are immortal and so powerful that they have no rivals on Earth.
Humans: Humans can be challenging enemies; their intelligence allows them to master many arts that they can use in combat. There is a reason that the Lords of Xulima have named humans as the inheritors of the World.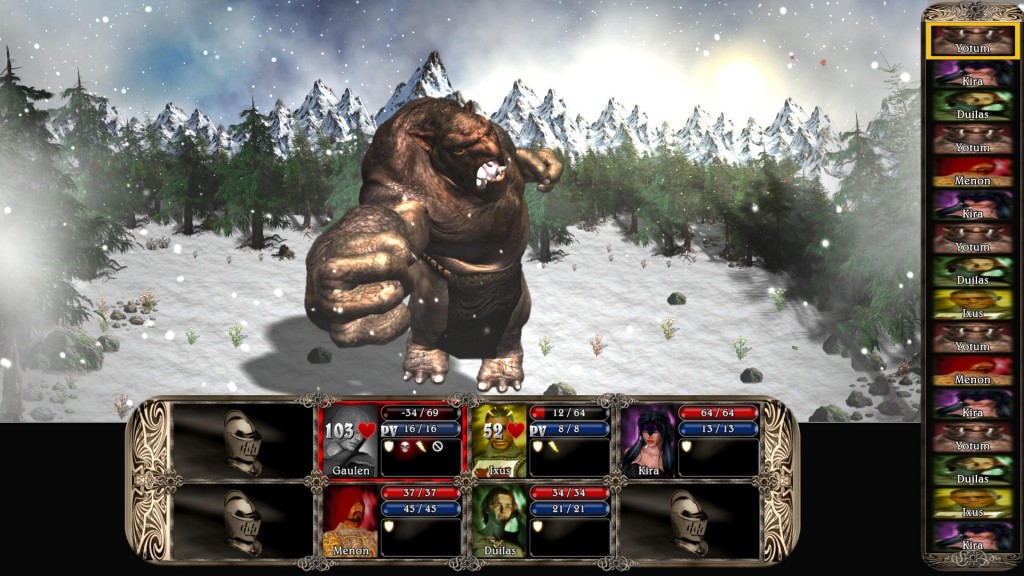 (The Ogre of the Frozen Mountains of Karraga)
---
There will have finite number of encounters in Lords of Xulima. Once every battle is completed in an area, the player is free to roam without encounters. Bonus experience will be awarded after an area is completed.

NumantianGames wrote: Additionally, every encounter has its own probability to occur and some will only occur when certain conditions are met.

-- via blog post on Random Encounters.
---
Again, thank you for your continued support. The Indiegogo campaign has been steady, reaching almost 50% of its goal in less than a week!
For those who enjoy Bestiary, we are offering a hardcover book of more than 150 pages! This book comes with the $75 pledge, which also includes the physical copy of the game, and printed game guide.
---