January 2013. I can't believe we actually made it so far. It seems like a lifetime since the moment, when Wuhan and I started working on Dark Pastime project. I already mentioned it before, I think. The mod looks so different from what we had in our minds at initial stage. In any case there are several things I would like to talk about this time.
LATEST DEVELOPMENTS AS OF JANUARY 2013.
Not much to tell about maps this time, but rather about characters and other stuff. Olgo continues her work with creating a... Well, I think you can guess for yourselves. We've always intended to add a video intro into our project, but never succeeded in creating something spectacular and massive.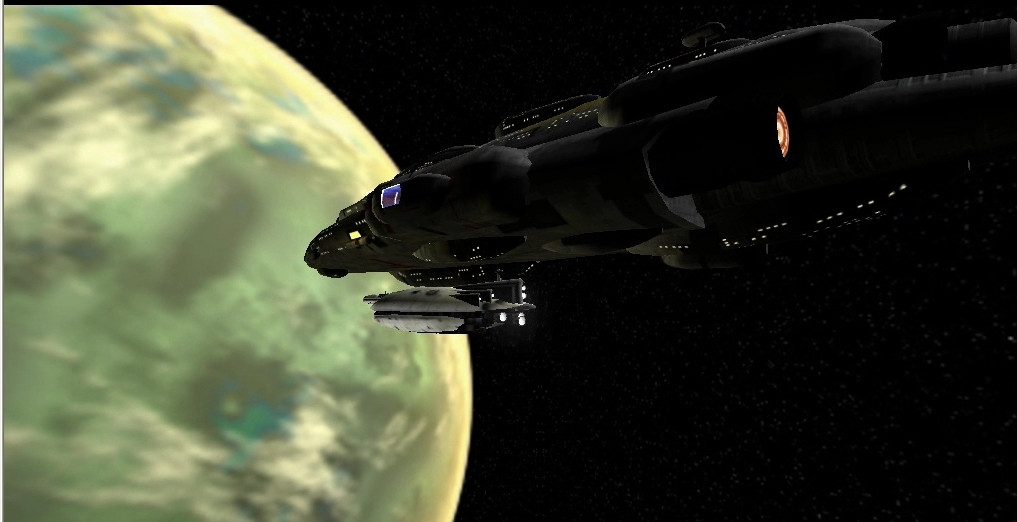 It's a wonder, that we had a lot of enemies in JO and JA, but rarely different allies. We decided to follow the tradition of adding as diverse opponents as possible (thus, no more only male Reborns, but evil females as well, including among bounty hunters and Imperials), that includes different species (Duros, Nikto and others).
We mentioned, that in your tasks you'll be aided not only by Rebel Troops and Jedi, but also by minor NPCs (R2 units will help you open doors on several levels). Rebel troops are no longer the only units to assist you.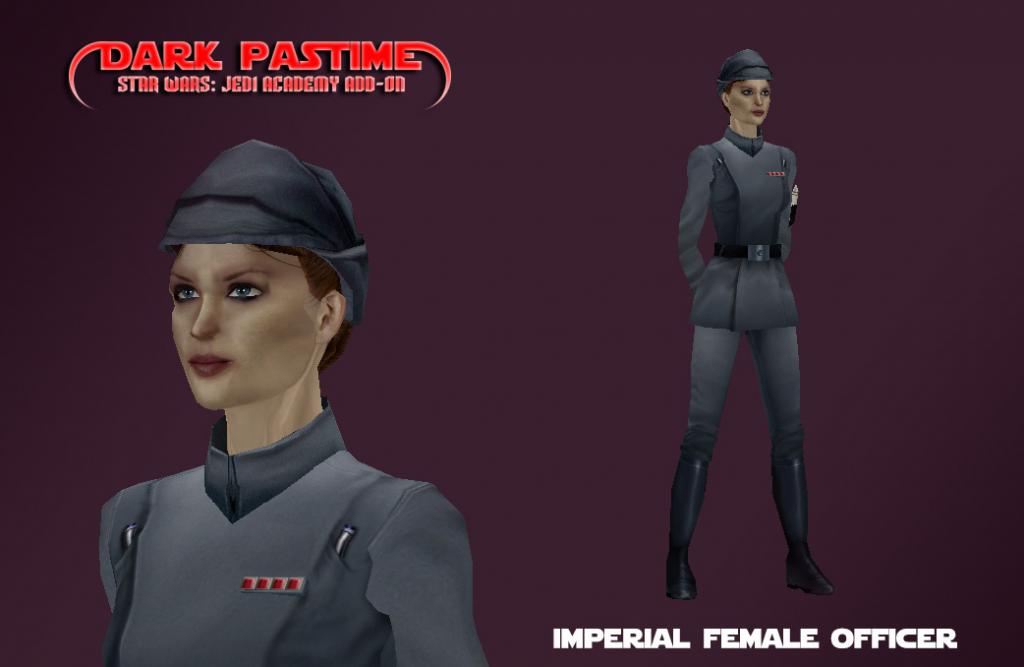 Some people asked us about Kyle Katarn. The reason we've chosen this character is because we like him, we respect him and he is suitable for the adventures we prepared for him. But don't worry. You will still be able to customize him the way you see it fit. I am not saying you can change his species or hair color, but his uniform can be changed the way you want it.
NEW NPCS
At one point we had a talk with our teammates and friends and came to idea, that we must add as many details to the background as possible. You might be already familiar with the Areem Corp., one of the main villains in DP. The company uses very many battle droids against you, the fact that reminds a lot of the Prequel Trilogy.
So while developing the levels of Areem Corporation, I made a sketch of a possible droid variant, that might have been developed by this company. We did not plan to add it as an active enemy, but rather like a md3 prop. However Olgo managed to turn it into a formidable foe. So please, meet the new Areem Corp. Cargo Droid.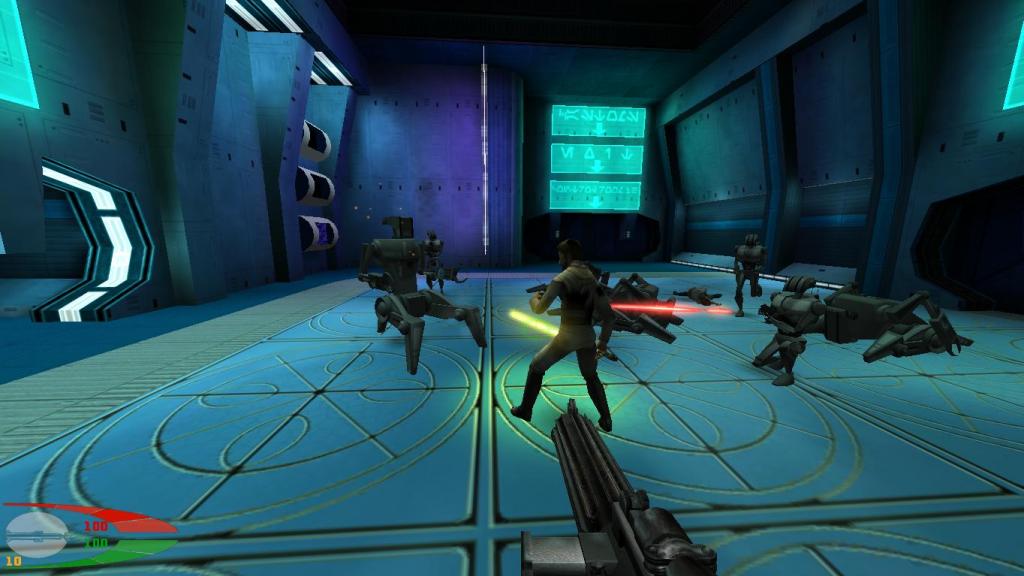 FIRST DOWNLOAD AVAILABLE NOW
We postponed the possibility to acquire one of the models we created specifically for DP. Some fans asked to upload them here, but we think we shouldn't be hasty – everything in due time.
However we decided to released two of the models in the nearest future. The first one would be the already known 21B, a Medical Droid. This will be a Beta version, with textures different from what we have in our mod.
No sounds and botfiles, as this is version one. In later releases we might correct this.
If you want to use this model in one of your projects, don't forget to give proper credit to those who worked on it – Olgo and me, Number Wan.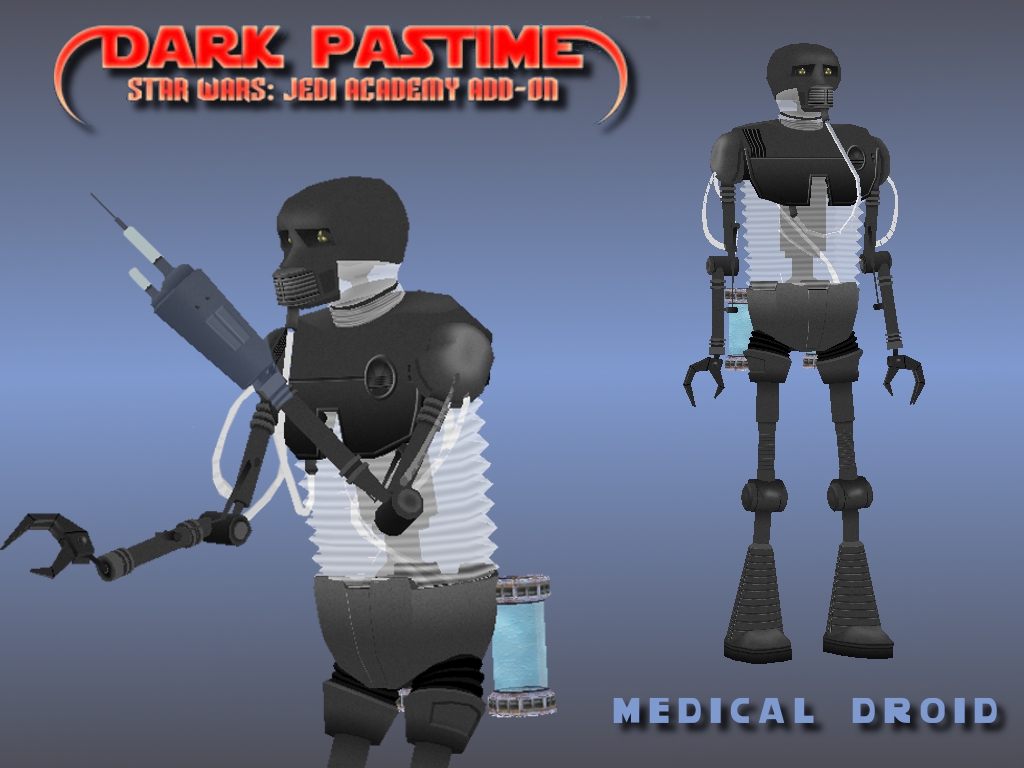 Check the model here:
Moddb.com
DEMO VERSION
The first demo version of the DP mod was released almost five years ago, it's a long time, I know. So we decided to release a new one, larger and more interesting. So far we've completed three of four maps to be included in the demo.
The old maps will be included being the first in this long adventure, however you can judge by the screenshots, that both of them were remastered. The light was fixed, some shaders, models and textures.
The problem is actually with the fourth map (the screenshots can be seen in our gallery). It goes well, it's only that I don't know, how to connect its middle part and the one, where the Player finishes the Mission. It's a part of an Imperial city on one of Empire-controlled worlds. After going through residential district you find your way to military zone, where you can find hangars, control centers and various platforms. But I want to make something unique here and I am out of ideas for this particular level right now.
Any suggestions and ideas are welcome.