Hello Everyone
Endless Horde is now available on Steam Greenlight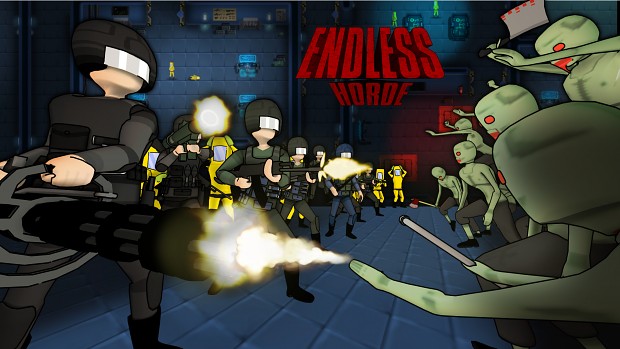 Check it out, here!
At the very last moment, we decided to change the pixel art style(because we have enough pixel art games in development) to low poly 3D graphics for the characters. With this, the animation looks more fluid and the action looks more engaging. A couple pixel art graphics remain, but we decided to leave them as they give personality to the game. Oh yes, there is also new dynamic lights for explosions and ceiling lights.
Check out a couple screenshots of the new graphics.
The game will also have online leaderboards, we are hoping to see some heated battles for the top spot.
With this game on Steam Greenlight, we hope to quickly come out from our man caves to shine some light on our other in-house games in development. Expect to hear more from us soon.
As always thanks for reading!