Hello everybody! So sun, sea and sand ...it all has come to an end! During this time you have been cheering for news and we actually have some progress to show despite this slack period. Wasting no time, here is a little video of the Jurassic Park Online System coded by HENNEQUIN Thibault and designed/coded by 'zemk':
You will naturally, during the phases of the game, be able to access these consoles to interact with them to view various types of information.
Make room for one of the most basic things seen in an FPS, the player's hands: . Texture creation and arm model modification by BOISSENIN Regis: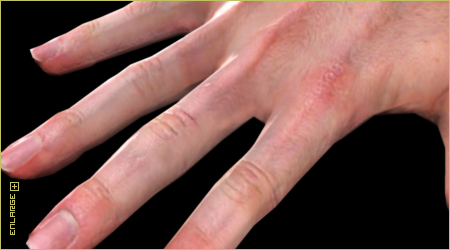 Hands only? No, this is what will fill them! First in order, the medusa, personal weapon of Robert Muldoon. And the SPAS12 a weapon ordered in substantial numbers by INGEN© to secure the park.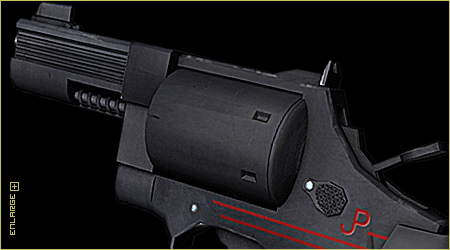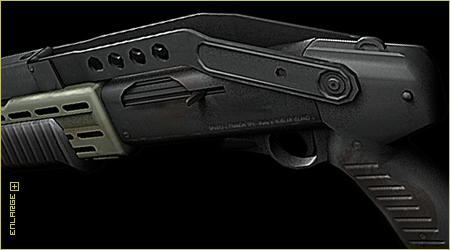 A new dinosaur joins the park, I present the Triceratops created by BOISSENIN Regis in an unskinned version for the moment: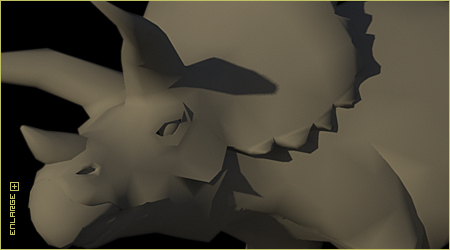 Jungle is a prominent part of the game and look, here we add a new tree model, a banana tree created by OLENDER Robert: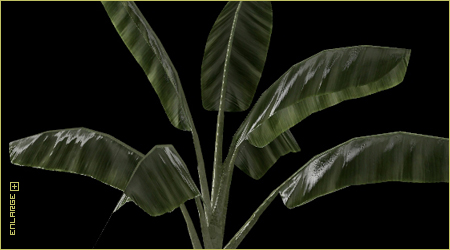 That's all for the moment! About the maps, to keep the surprise of the story, no more visual will be revealed.
I remind you that we always look for different people who can help the staff:
- 1 Programmer for IA and others stuff.
- 1 Compiler who can prepare .qc files with animations and compile them.
- 1 Modeler/Skinner for humans, weapons, props.
- 1-2 persons that can record dialogues for Hammond, Arnold and more.
For contact, visit the recruit section in our forum, and if you want to help us find them tell them about us or link to the digital flyer below. Thanks!: