Hey Galactic Survivalists!
We are very excited to announce that Empyrion - Galactic Survival has been Greenlit after only 19 days on Steam Greenlight! We would have never expected to get Greenlit so fast. Thank you so much for your support and the 73% (!!!) of Yes-votes.
You have provided us with great comments, suggestions and feedback that will be an inspiring source for the further development of Empyrion.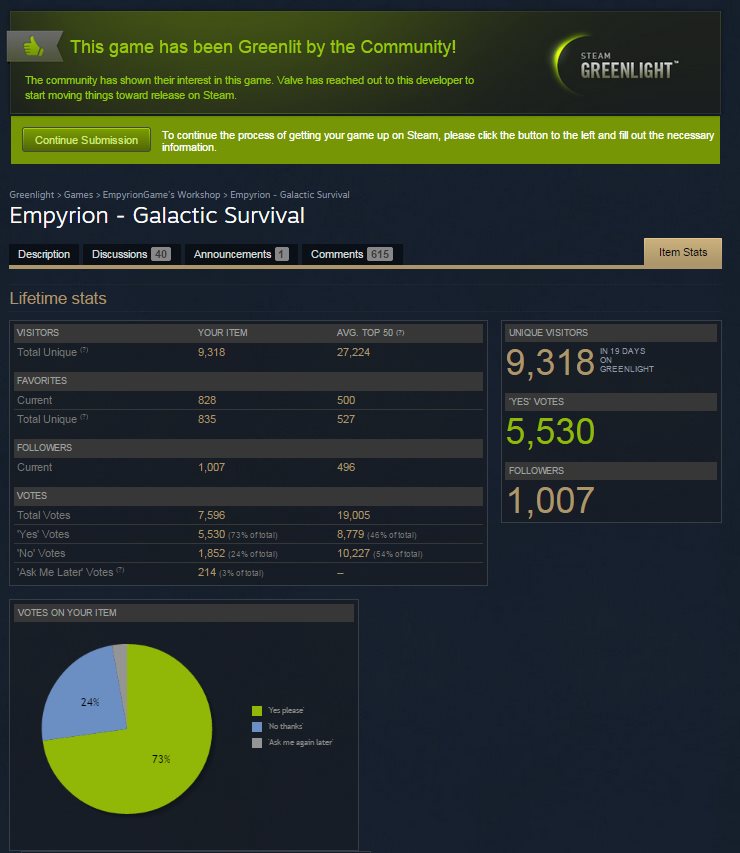 KICKSTARTER:
Now, let's get this Kickstarter rolling:
Hurry up if you want to get the limited EARLY BIRD special reward!!!
Thanks for reading and see you in Empyrion!
Eleon Game Studios
Social Media and Website
Official Website: Empyriongame.com
Gameplay Trailer: Youtu.be
Facebook: Facebook.com
Twitter: Twitter.com