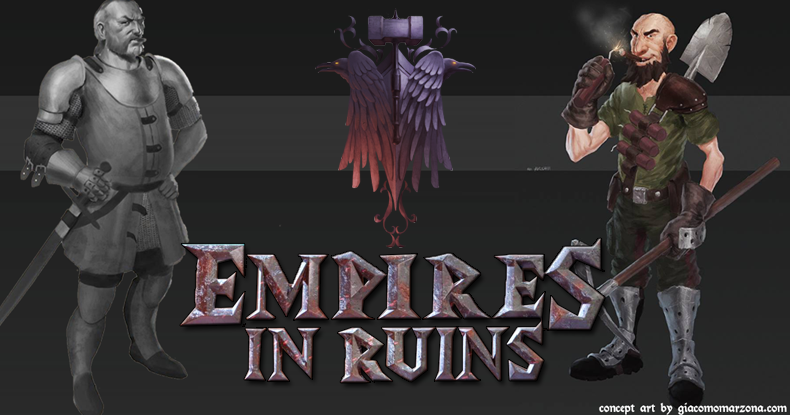 It is not without pride that, after two years of work, we are able to announce that the single map alpha of Empires in Ruins is now open for testing.
It contains most of the basic features of the TD engine of the combat maps. Many more are coming, but it was time for some feedback on the basic gameplay before it gets too late to polish it without too much effort.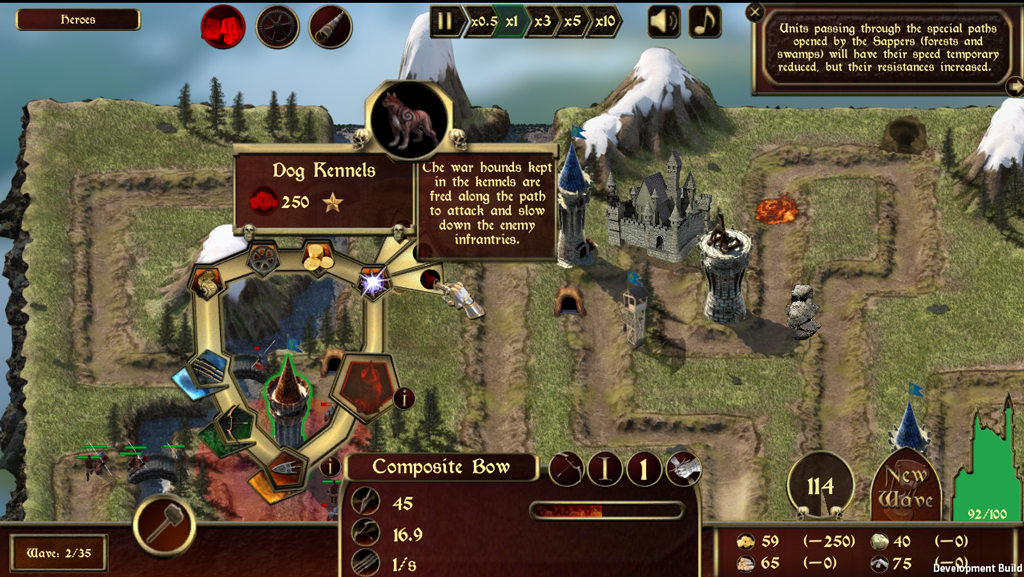 Some of the graphics elements are still placeholders and the enemy units are quite temporary both in look and statistics, but we think that it already offers a good bite of what the final game will be.
The key features already in the alpha:
7 archery tower, 1 artillery tower, 1 scout tower
Reckon system with scout towers to detect incoming enemy waves
12 unique special abilities are already available for
Construction system with builders and construction sites
Lumberjack, Iron Mine, Quarry, Builders tent
Standard enemies on the paths: Bandits, Militia, Mercenary
Special enemies on the paths: Sappers (open new paths during the game), Amphibian and Flying enemies
4 difficulty levels (Easy, Intermediate, Hard, Hell)
2 Game modes: Fixed waves, Pseudorandom waves
The first public appearance of Sergeant Heimer, main character of Empires in Ruins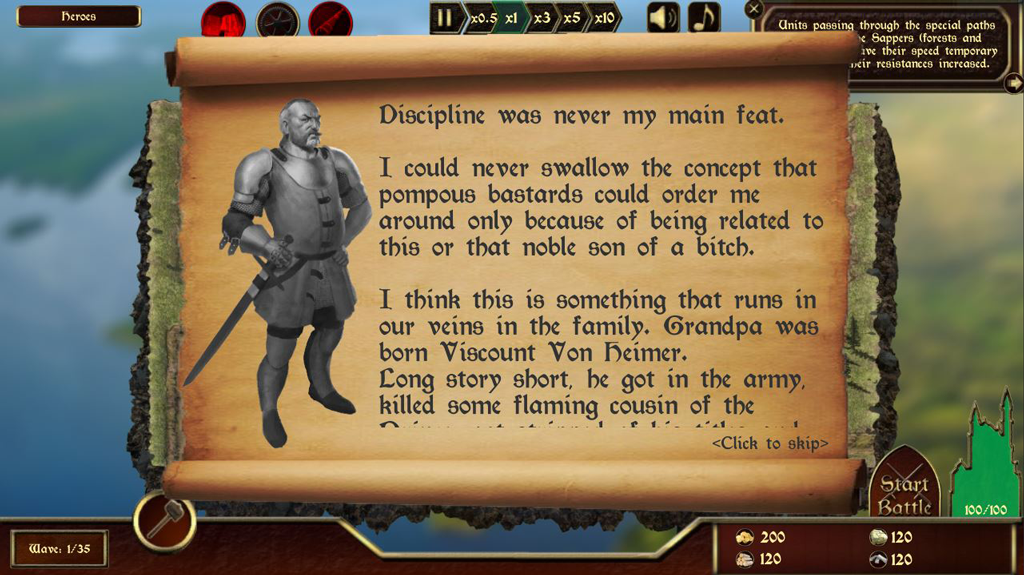 The alpha already features the song Empires in Ruins, composed and performed by the Red Dew Hellpipes band (Efolk metal). A second band, Tribauta (Celtic traditional) already offered several of their songs for the more quiet parts of the game (
The alpha is now available on GameJolt (the final release of the game will be on Steam/Windows/ Mac/Linux).
Highscores and Trophies have also been added in order to give an additional competitive taste to the game testing.
We are looking forward to your feedback so to improve it further. In the while we moved on to the research/empire management and tactical management components of the game.

We are currently working on the empire management/tactical map of the game that will wrap the TD-oriented combat maps. Further information about the alpha and the whole can can be retrieved on Empiresinruins.com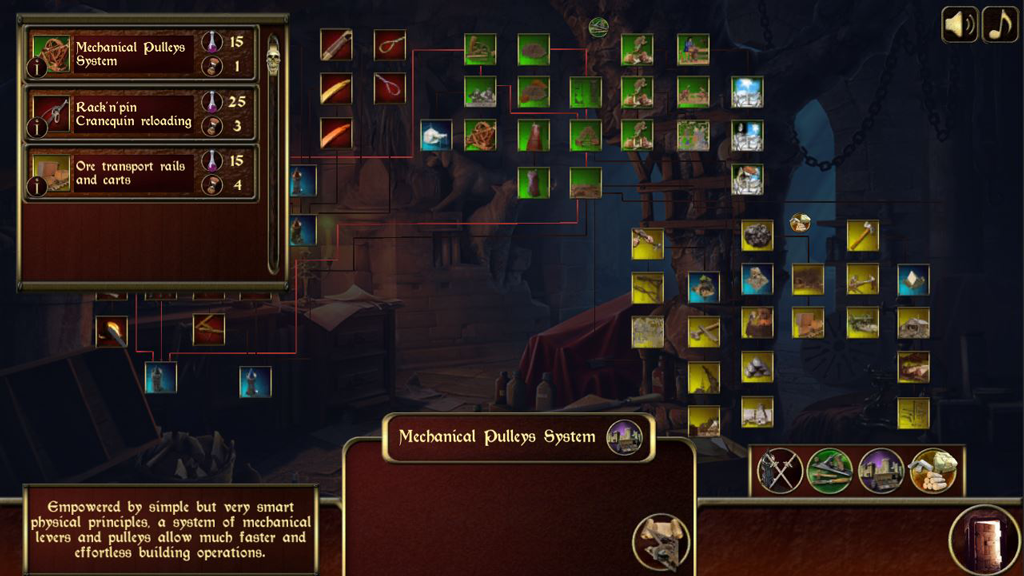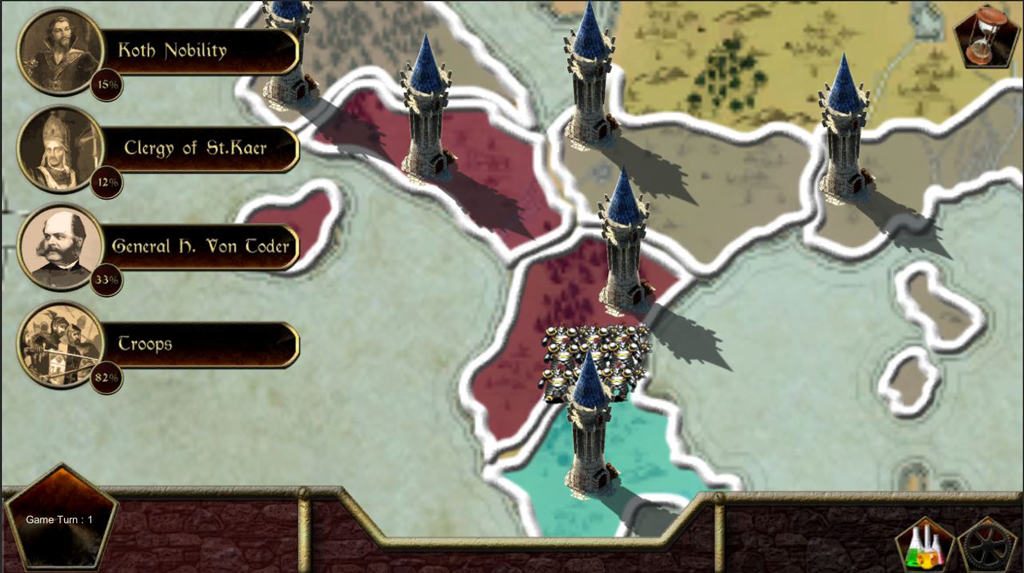 Cheers, H&R