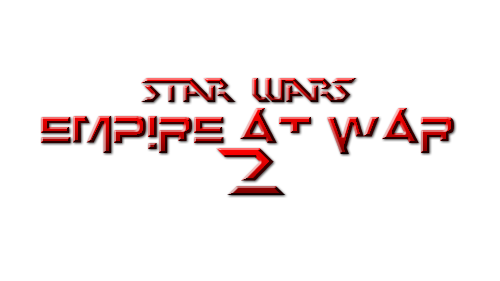 We're BACK in the saddle again.
Summer and fall have come and past. Every winter EAW modding taunts me.
I always seem to come back around this time of year- every year for the past 5. I'm excited to work on this mod again, and I plan on staying until the job is done. I noticed people were still interested in this mod last night and began to consider doing it again, and now I will.
Work will come SLOWLY
But steadily. My goal is to give news updates once a month, and get pictures up once a week. The speed at which media is uploaded will increase after exams are over. News will only come once a month- but I will try to make them as filled with new stuff as possible.
New plans
I'm operating on a new machine, with a fresh hard drive. That means the mod that I had before is lost. But, this brings something good as well. it gives me the ability to change the plan I had for the mod. Don't worry, what I had planned before will be pretty much the same- but I have a few things I want to change. I'll cover them in brief here, but the January update will bring them out in full detail.
A fun experience
I'm not one to follow things completely canonically. I will to an extent, but fun>realism in every game in my opinion. I want to make the game feel smooth and fast paced. And I will. What am I talking about?
Well, we can look at a game like Battlefield Bad Company 2. It's very realistic, but the gameplay is, for lack of a better word, chunky. The animations feel slow, the GUI looks bad. I still had fun playing it. But DICE came out with Battlefield 3, and it was a huge success, it challenged Call of Duty, unlike the previous game.
DICE focused on mixing amazing graphics with realism with an arcade experience, to make the ultimate FPS experience. So I will do the same with the Alamo engine, to make the best RTS experience possible with the limitations of said engine.
I haven't found words to put my idea into yet- so I will figure that out and put it all out in update format as soon as I can actually.. figure it out.
Have a good day, and watch the mod to stay tuned for the January update!
flyingdonuts