Hello everyone,
I am proud to announce that Emiko's Pledge is now officially live on Steam! Emiko's Pledge is a 2D Platform Action game based on the story of a Half Demon girl called Emiko, whose mission is to fulfill her dream of becoming the best warrior in the Demon world and also, to protect the Ettaze state from the enemies who infiltrated into the territory.
Here is the official Trailer below:
There has been a long term conflict between the Ettaze and Trettaze states since the time when the Ettaze ruler decided to accept the fact that the human beings had the rights to co-exist with the demons in the Ettaze state where the majority of the state were the demons. This was the kind gesture of the ruler who gave the human beings the equal opportunities to join the universities and have a working career in the state even when some demons had a notion of looking down upon the humans. Under the leadership of Gabbon, the Ettaze ruler, the humans and demons learned to co-exist with each other which the ruler of Trettaze state could never accept.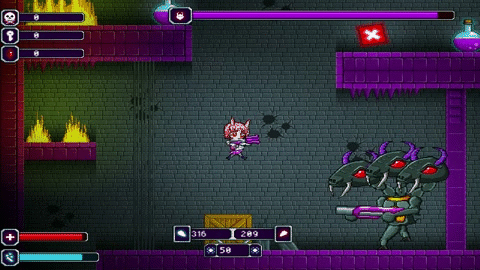 Key Features:
Different kinds of enemies including three-headed monster!
Lots of deadly traps and obstacles to overcome!
3 Firing modes which include regular, laser and Plasma modes.
Ability to freeze the enemies and double jump!
Difficult situations and hard to master!
Here are some screenshots of the game below: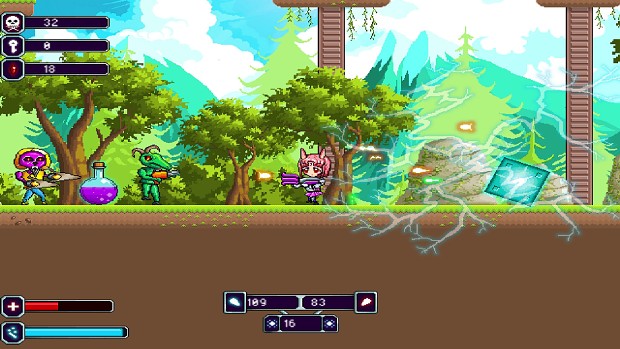 I am really proud of Emiko's Pledge and I am planning to release sequels of this game in the future as the story continues.
I hope you will enjoy this game and feel free to share your feedback. It will definitely help me to improve the game and improve the player's experience.
Thanks for your support anime fans!
Best Regards,
Anamik