In Ember Guards you have 3 basic towers with different purposes for each of them.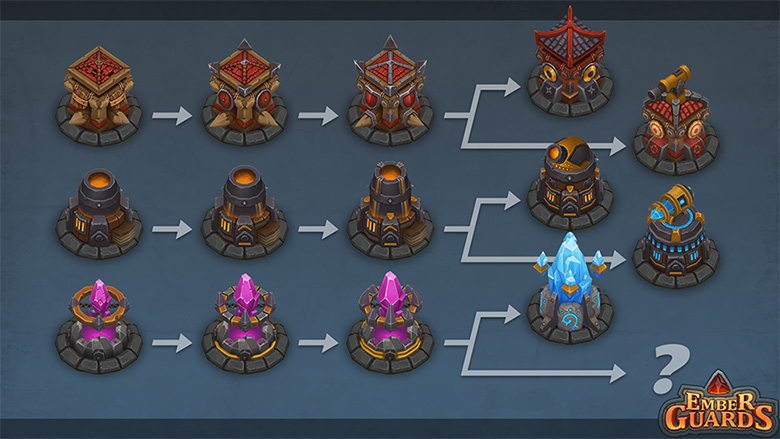 Archers tower is good against a single target, while Сannon strikes area of damage but does nothing to air units. Magic tower comes in handy when dealing with armored units.Each tower can be upgraded up to tier 3, after which you have to choose from two special tower types.Each tier 4 tower has two unique abilities you can upgrade further, such as rocket missile, sniping shot, mines, poison shot etc.
Here is a Sneak Peek video of EmberGuards Towers.