Hey guys, we have recently integrated Steam Leaderboards into the Imagine Earth score system. After an update on Steam you can see your score for every planet and compare to …
steam friends
people in your country
people around the globe.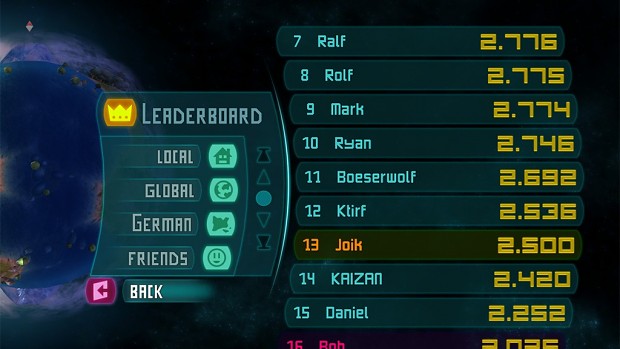 Please note that you will have to finish a mission again to upload the score to Steam.
Tip: If you are using multiple Imagine Earth profiles (e.g. sharing the game with a friend or relative) the best score will count. So you can have kind of a local competition between profiles and only the best will put his or her score to the global leaderboards.
In addition to the leaderboards we also made the Joma mission a bit easier and added new graphics for every planet.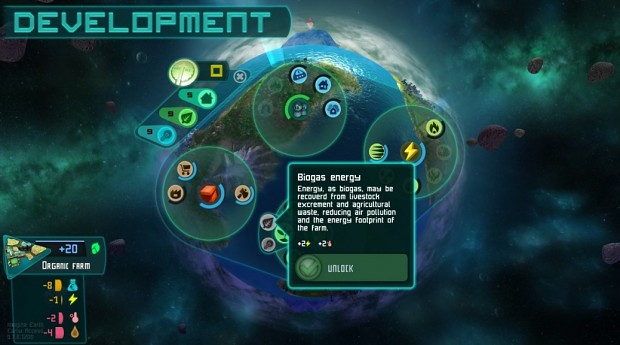 Development Panel
One thing we are also working on at the moment is the development panel. Unlocking constructs and upgrades should have a determined user interface to give you a good overview of all your options. In the development panel you can see all available constructs and their upgrades. You can hover them to see details in the Info-panel (bottom-left) and click to get a description. Check out the influences onto all other buildings here as well!