GDI Satellites picked up a shocking revelation this afternoon, a high yield energy blast was detected and upon further investigation from our intelligence we have determined this new weapon to be an EM-Pulse Cannon in use by the Brotherhood of Nod. Capable of disabling all electronic equipment in its radius without detonating a Nuclear blast.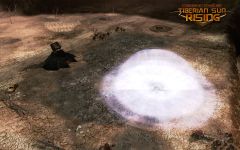 Puzzled by this more defensive move by the Brotherhood, battlefield reports reveal this weapon is primarily being used against Nod splinter faction's in their constant infighting since the death of Kane at his Temple in the First Tiberian War. Nod Commander's can disable a rival faction's forces and even their stealth generation capabilities in a strategy to force the opposition into surrender hence gaining more forces & support in the Brotherhood other rival factions. Rumour's report revealed Anton Slavik is gaining support from his brethren sparring them as long as the pledge allegiance to the true Brotherhood and Kane's Vision. This also presents a great threat to GDI's Airforce adjust your tactics accordingly when you detect an EMP Cannon on the battlefield.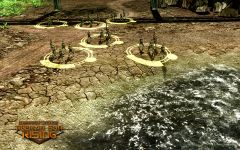 GDI Wants You!
GDI's latest recruitment campaign features close-up's of GDI's 21st Peacekeeper Division up close and personnel! Want to shoot rifles? Quell the Brotherhoods fanaticism? and save the world from Tiberium? Join GDI Today!