Improved version, same message: Earth.
Hello again.
Elva the Eco Dragon has been finally released for Nintendo Switch. It has been months of work adapting Elva the Eco Dragon to the Nintendo console, but we believe the result has been worth it. We didn't want to carry out a simple port of the game; the objective was to take full advantage of the Nintendo Switch hardware, and I think we have succeeded, or at least we think the screenshots make it clear enough. Of course, you, the players, have the last word.
Opinions are welcomed.

We are as always open to opinions, doubts, criticisms, and comments. No game or software is perfect, and we know there is always room for innovation and a million improvements. Do not hesitate to comment what you consider appropriate and convenient.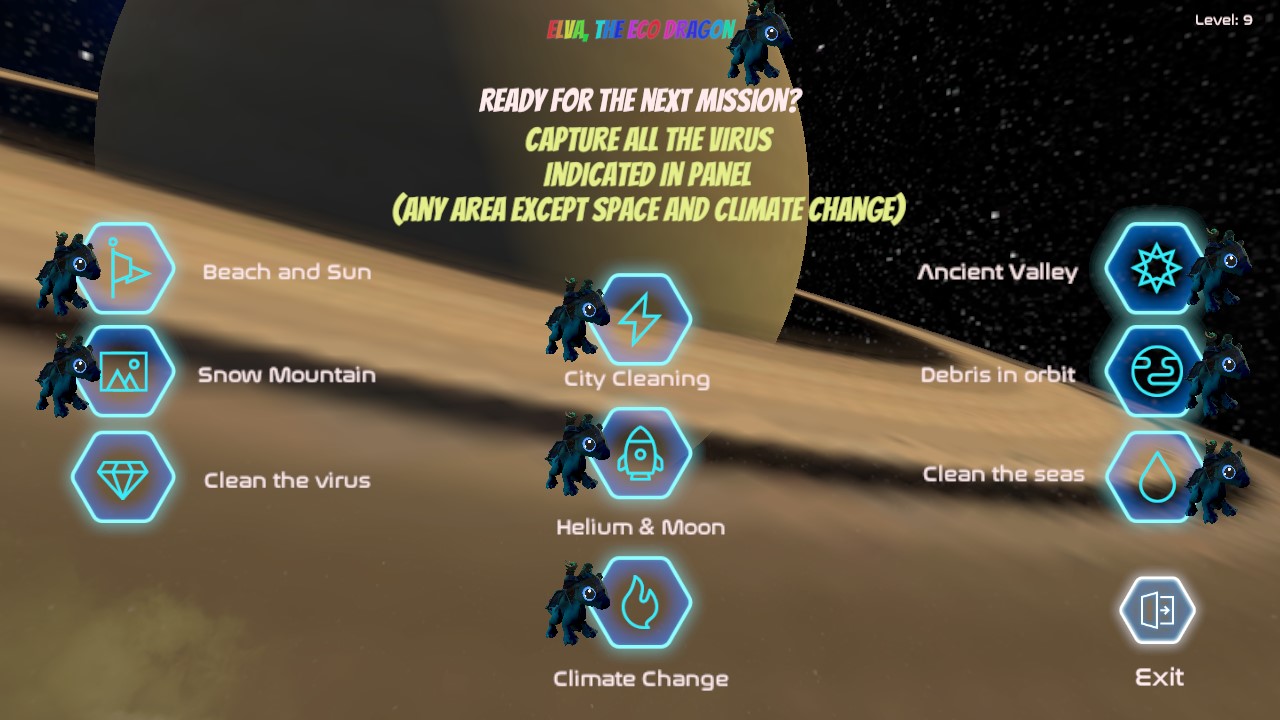 With a little help.

It has been a luck to be able to associate with a company, Isdec, that has given us the necessary support to carry out all the legal and juridical part. Because you know that we videogame programmers are always thinking about technical issues, but then it is necessary, I would say essential, whenever possible, to have a company that understands marketing, numbers, advertising, and all those things that, as videogame programmers, do not interest us, even bore us. But these are very important issues, and it is convenient to have a legal backing behind them.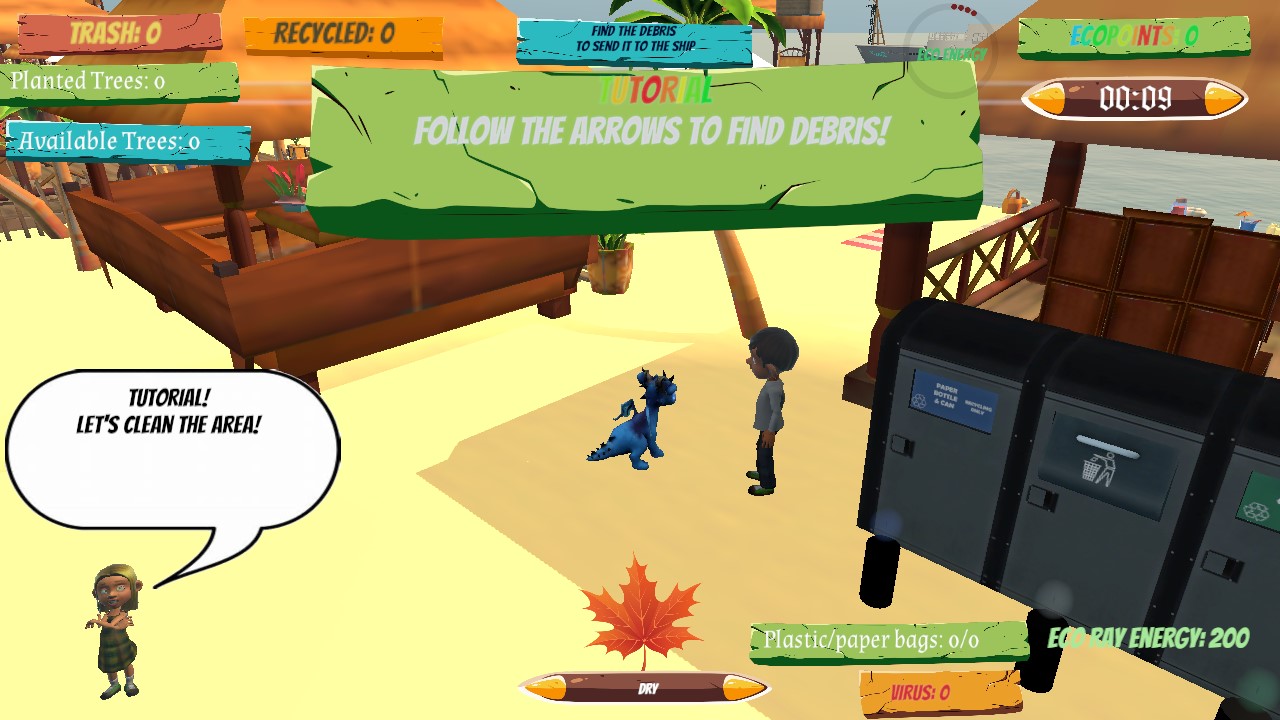 The old style remains.

Anyway, our work is still the same as always: development by hand and in the old style of indie programmers. Because that's what we are, and that's what we want for our games.

We are currently developing a new scenario Elva the Eco Dragon, which we will present soon. We are also preparing technical and gameplay improvements. All this to make the game work as well as possible, and all players can feel comfortable playing Elva the Eco Dragon.

We are collecting comments and opinions, questions that are always very interesting. We want everyone to participate in the improvements of the game.

For the moment, it's time to take care of our world, which is the only one we have. Thank you very much.