Hello, Old Sports!
Closed Alpha sign up!
If you want to participate in the development just testing our versions, please send a email to:
The Great Divide Between Rich and Poor :
1998, Paris... With a wall dividing the two sides of the city everything turned upside down. The self-proclaimed leaders were embraced as they led the sheeps among the wolves.
A Society Addicted to Technology:

Aton Tesla presented his gifts of an alternative power source, shifting the minds of his people as they all turned their backs to those who kept dieing due to poverty and instead they welcomed the glamor and safety behind the wall.
However, from the ashes of those who fell, the rebels shall rise and the post-apocalyptic golden age will end.
Development:
With Unreal Engine 4, a cascade of possibilities emerged. The gameplay mechanics are going to be better than ever and the graphics/levels are pushed to a whole different level . We create a convincing story with mysterious and charismatic characters. Every object, every character has a reason to exist. Prepare to feast your eyes with both beautiful and chaotic scenes.
- If you have skills in any of the following, feel free to contact us. We will always have room for talented people
- Animator
- Concept Artist
- UE4 Programmer
- Level Design (UE4 Experience)
- Any kind of Contact:
- luiz-gsan@live.com (Luiz Gustavo, Level Designer)
- ue4.electroshift@gmail.com (New Team Email)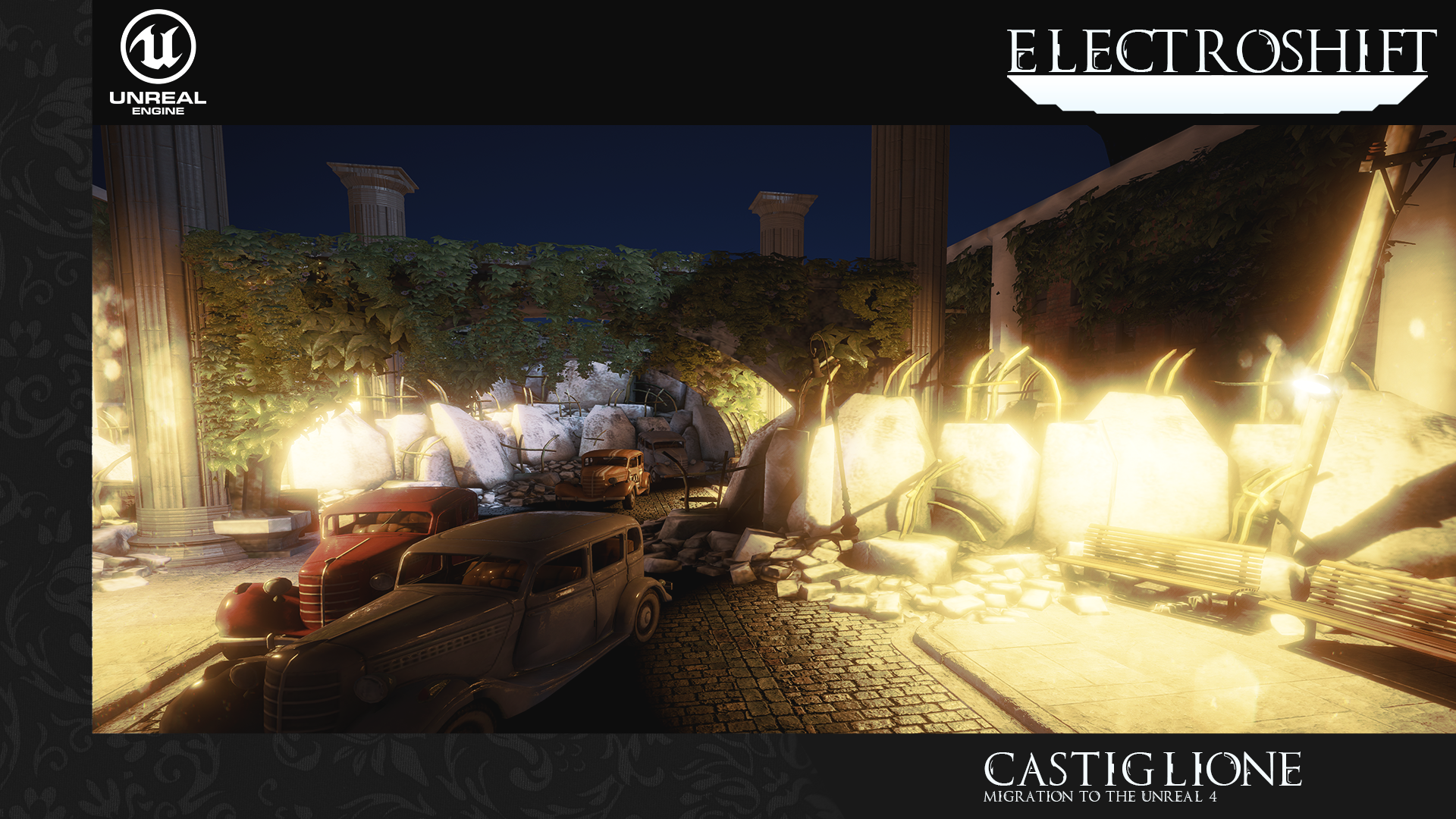 Vídeo: New Teaser!