ELECTRIC SPELLS

This spells are the most shocking and intense of all the arsenal the hero have. The main effect of electric spells is the ability to deal damage to multiple enemies and stunning them for some seconds.
Almost every electric spell has a unique mechanic and can be more o less effective the way you cast it. So the time and positioning is important, and the effects devastating if done right.
Let's take a look.
LIGHTNING BOLT
This spell shot a bolt of pure electric energy in straight line and pierces through enemies with a chance to stunning them. The other effect is the ability to bounce on walls and change his direction, going back and continue to deal damage to any enemy in his path, even if have been damage by this spell before. Very useful in small rooms or hallways, casted with the right angle of course.
STATIC FIELD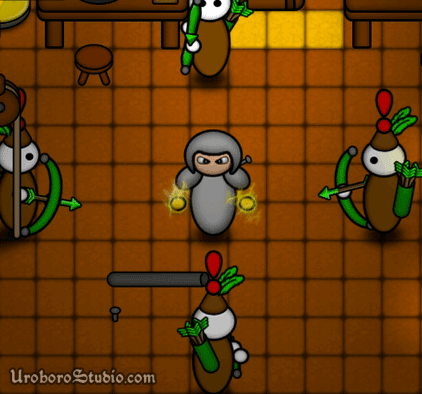 A defensive spell that creates four non-solid walls of electric energy that blocks any incoming enemy projectile. It doesn't affect movement in any way, so you and the enemies can pass through. Useful when facing archers and other ranged enemies. The secondary effect of this spell gives your own projectiles, that passes through the field, an small electrical charge that can stun enemies on hit. Imagine combine a explosive arrow with this spell...
CHAIN LIGHTNING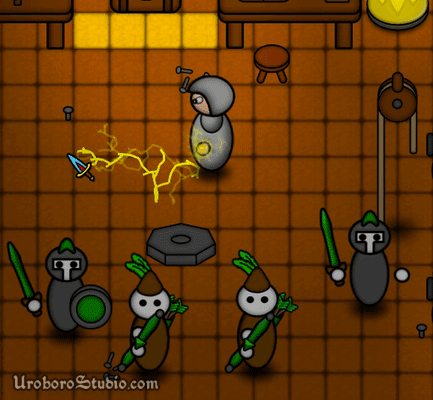 One of my favorite spells in every RPG. This spell is some sort of channeling spell, the longer you press the button, more lightning you create. When the first lightning hit an enemy, it spreads to nearby enemies dealing full damage and the chance to stun.
LIGHTNING STORM
The name says it all. Cast this spell and see huge thunders falling to the ground dealing huge damage and stunning enemies in the area. Also, when the thunder impacts, it releases small bolts of electricity that pierces through enemies. Thunderstruck!
That's all for today!
Next, the earth spells and the ability to protect yourself while doing huge damage.