Hi there !
I'm happy to announce that my first puzzle is finished ! Since the last article, I spent my time on coding the transmission analysis system, the music and music script. I also made a system which change the music when the signal is low. I made 4 music loops and a little transition. At last, I fixed a few bugs and try to improve the gameplay. Here is a full featured gameplay video, with sound effect and music.
It is the first time I work on all parts of a game, even a little one. The graphics are procedurally generated, as the game is based on a UI, it fits well. Music and effects are made with sunvox and Bfxr. And of course, programming is made on Unity. You can listen the puzzle lock music on youtube and soundcloud.
I hope you like it. Let me know what you think about it ! In my last test I reached level 28.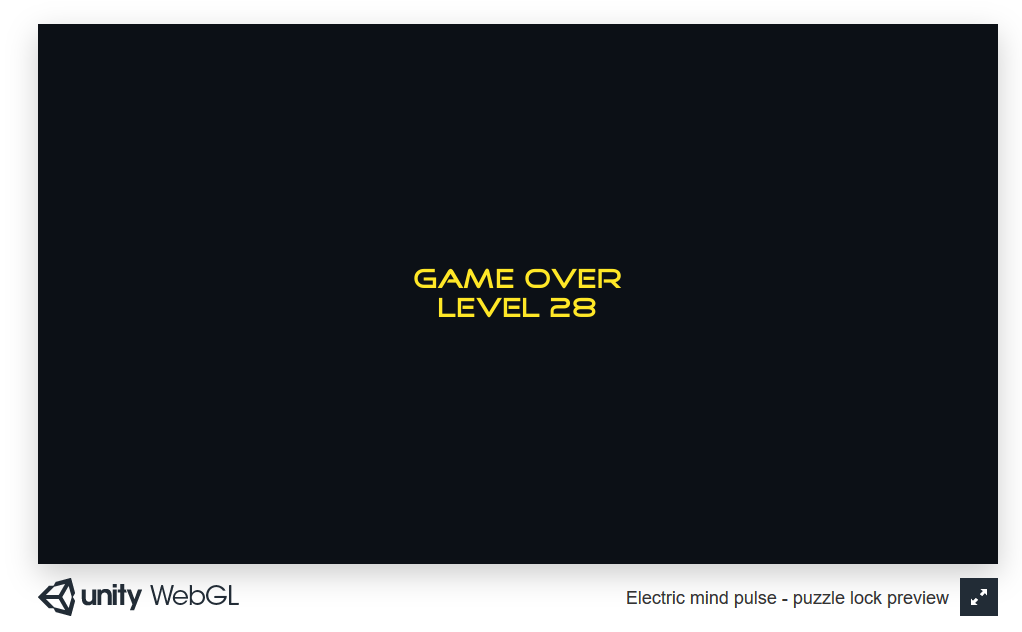 From now, I will work on a second puzzle, light or energy, I don't know which one for the moment. While I was composing music and sound effects, I put on stash several ideas. I may compose a new track before starting working on the next puzzle.
Stay tuned !