Hello there Stargate Mod fans,
starting the December 24th, we will be throwing out one update after another on a daily basis, for eight days straight. That is for the rest of 2010 you'll get something new every day you check out our website!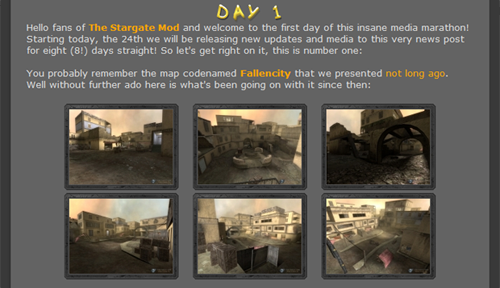 Click on the image above to view the full day 1 media release now. Make sure to check back every day and get your overdose of The Stargate Mod. We hope you enjoy this sudden burst of updates.
The entire Stargate Mod Team wishes you Happy Holidays - see you... tomorrow.