Euro Gamer (EGX) Update 2014
We are counting down the days to our first EGX in London, and are proud to be participating in this event. Over course of the last few weeks we have been working furiously to make necessary updates to our game in order to bring it to industry standard. We have taken all the feedback from our fans and dissected the new possibilities that we have been presented with. This article servers as a small taste of what can be expected in the new build. What follows below is a preview into what has been developed in a secret cave over the month of August. Further information can be found on my blog just click the necessary links to the relevant item to see more. If you are at EGX please give us a visit all feedback is welcome.
---
Whats new?
Introducing the Hazmat suit scientist. This unfortunate soul is some of the remains of the human race. Hazmat suit guy wonders the waste lands studying the surrounding biology in the name of science. He will provide some context into the Hive War and will even feature as an NPC. For more images and information about this guy follow this link to our blog post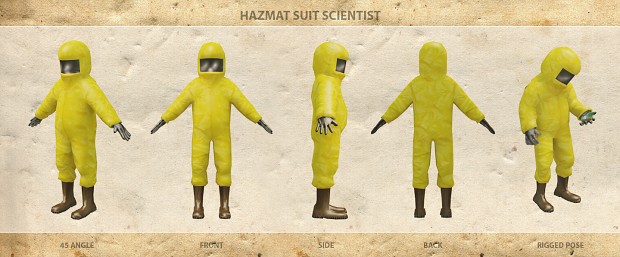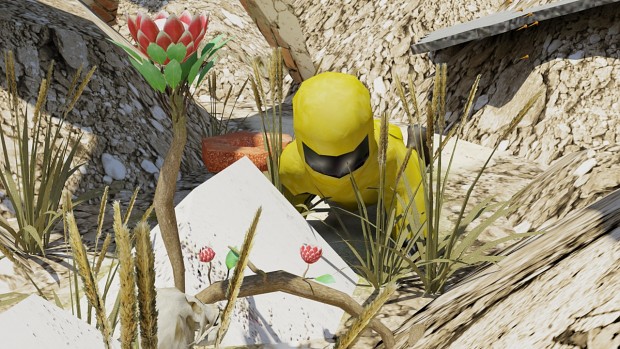 Here we can see that Hazmat suit guy has discovered a new type of plant, what could this mean?
For those that don't know this new biological entity is a vital resource for the Hive War mechanic
---
Level assets and visual Updates
Most of our focus this month has been dedicated to giving the main level of Hive wars a face lift. here is a list of things that has been implemented into the environment.
All textures have been optimized for HD.

Plants and tree models added

Spawn areas have been relocated
Added under ground tunnel system
New Sky box added
Sand storm added to create weather effect
Added new derelict buildings to the background environment
All these new updates have helped to create a playing field that looks like this.
For an article about how this all started on an iPad visit the blog here.
---
The Upgrade Menu Interface
This is what the in game upgrade menu will look like. The upgrade menu is only accessible when the team has leveled up the Hive. see game mechanics here.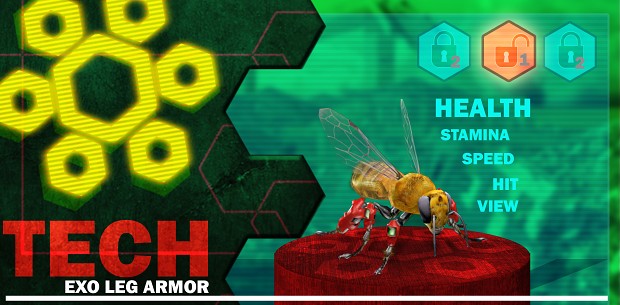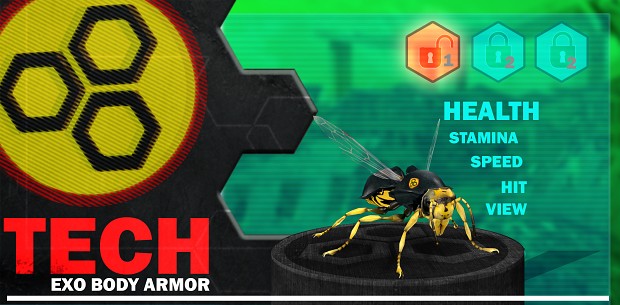 For more detailed information about the above topics please mission over at the blog, please browse through and comment all are welcome. If you like please visit the Facebook & Steam profile's we need all the support we can get.
---
---