Module Editor
The Module Editor is probably the best tool so far. It helps to create and maintain all existing modules. Direct access to all values in a rather easy fashion makes adjustments to the module properties very fast. Additionally adding new modules is just a few clicks (although the implementation is a little bit more work =)
The editor is straight forward. It loads the module pack directly from the game folder and presents all existing modules within a list. By simply selecting the module one can modify a multiple of properties within a few seconds and save/export it.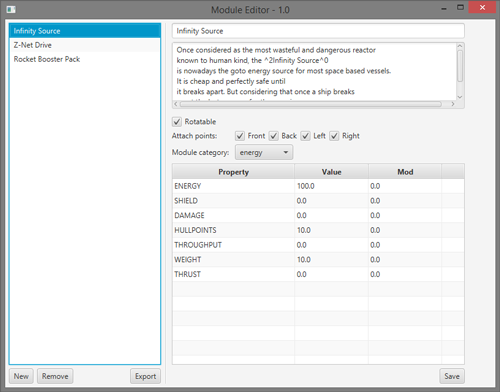 It's far from being a work of art but what editor is =)
Sprite Editor
The second editor which also added a few new functions to the engine is basically a sprite sheet creator. This tool, as the previous, stores the data ready to use in game which reduces loading times and accessibility. The upside to simply loading a set of textures is that we can now determine animation length beforehand thus making things a lot more interchangeable.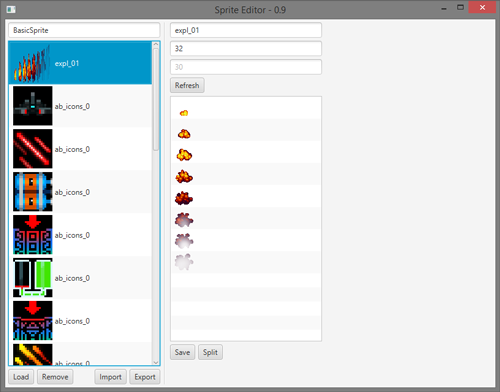 Once again, not the most luxuriously looking tool but good enough for what it's supposed to be doing. Loading textures sheets, splitting into individual textures and store them as animations or as single textures.