Hi, guys. It's Marcin, Technical Artist here again with a shiny, new update for you. It's been a while since we showed you any of the new gameplay systems and so we thought we would give you an update on the reimplementation of the environmental destruction in the world.
Our main aim with destruction has always been to create a fully interactive environment. That doesn't always mean that everything can be fully destroyed, but instead we make sure that you can make your mark on everything within the world. This includes rocks and foliage, varying from little clumps of grass to massive trees.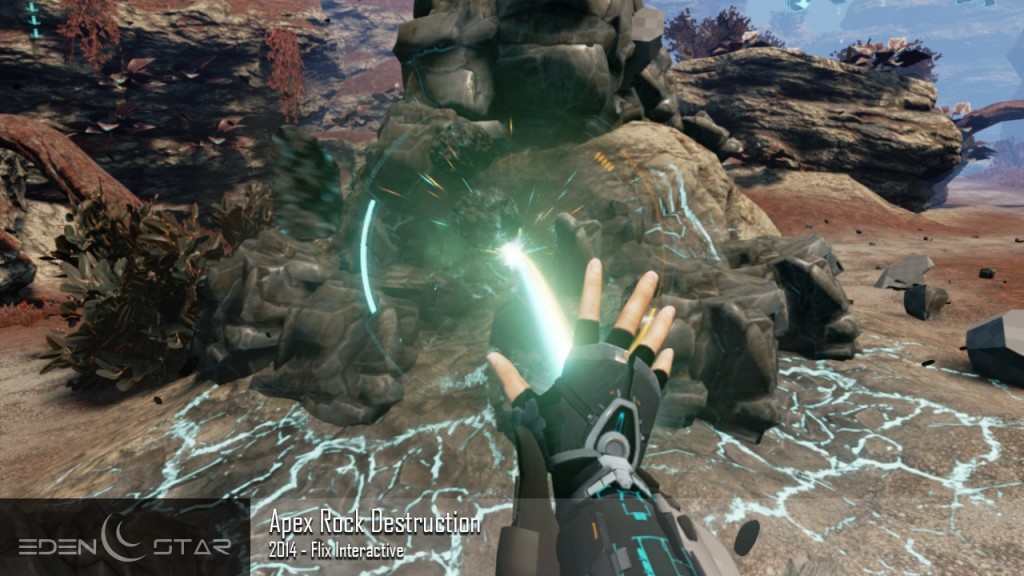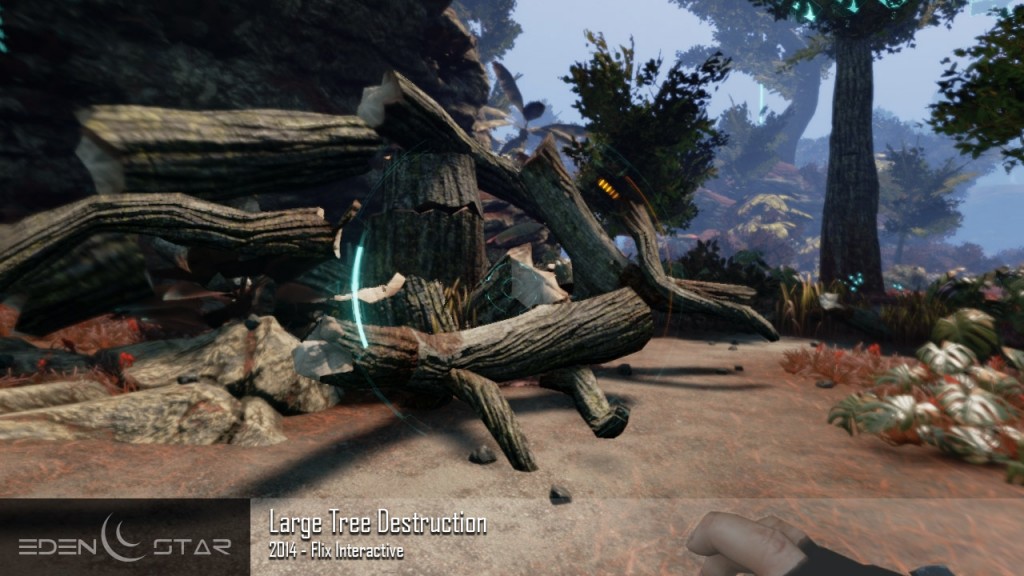 As the world of Pharus 7 is a terraformed landscape, it is a merging of both familiar Earth-like terrain and alien landscape, where anything not fully destroyed will grow back over time. Everything you 'mine' in Eden Star provides you with resources in one form or another. Rocks, mineral deposits, or crystals contain alien mineral materials, while foliage and trees provide more organic substances such as rubbers or fibers, which you can use in the construction of outposts and equipment. Smaller foliage will not produce materials but can be absorbed as energy to power your kinetic RMD abilities. In essence, when you finally land on Pharus 7, we want you to know that everything you see can be used.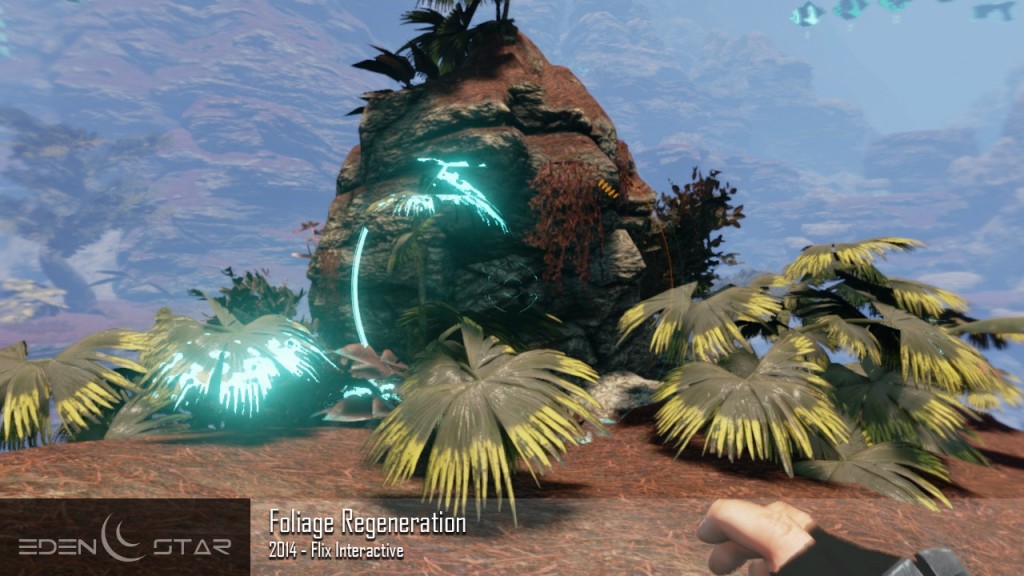 The art direction allows the destruction to feel fluid, natural, intuitive, and make you feel powerful. As you will spend a lot of time deconstructing and farming the world to survive we want it to look and feel awesome as you do it. There are a lot of firework-inspired particles put in place to reward every interaction.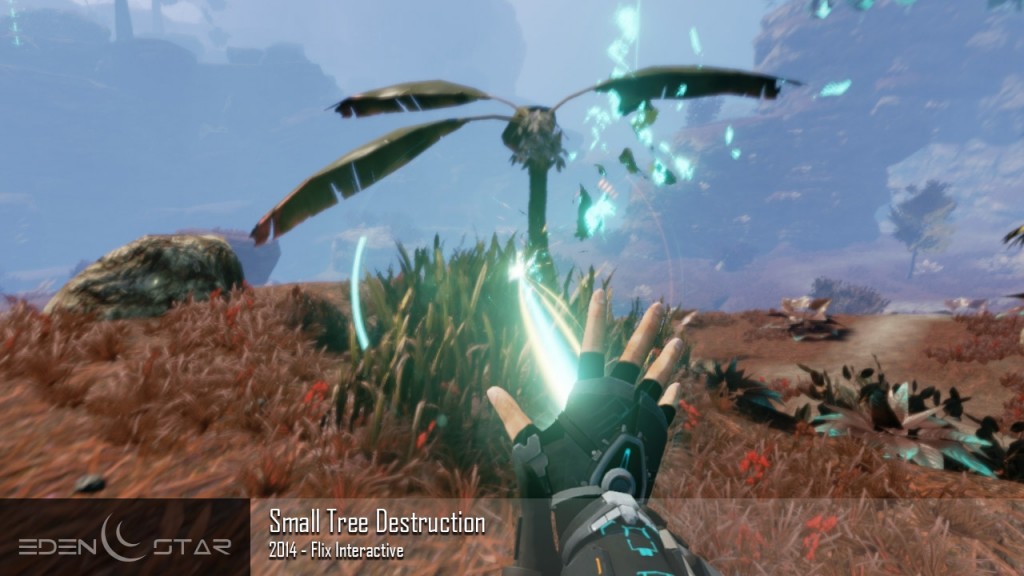 The making of this system has been a lot of fun, but we definitely hope that it will be even more fun to play it. In any case, we are very happy for you guys to see our early progress on this and we really hope you like it. As always, everything you see and read here is a work in progress and as such is subject to change. Thank you all so much for reading and continuous support and see you next time.
If you've got anything you want to say about today's post, or anything else, why not post on:
The Forum
Steam Greenlight
Steam Group
Eden Star Subreddit
As always, if you haven't already, you can play the Pre-alpha Combat Tech Demo now by pre-ordering Eden Star here! Only $15 gets you the UE3 Tech Demo and full access to the UE4 based Alpha and beyond!