Right now we're thrilled to say Eden Star is playable at EGX Rezzed at the Tobacco Dock in London! We've had amazing feedback from everyone so far.
If you're heading down tomorrow, or happen to already be at Rezzed today then come meet the team and play v0.0.3 at our stand, we'd love to see you there! (We also have awesome posters on offer).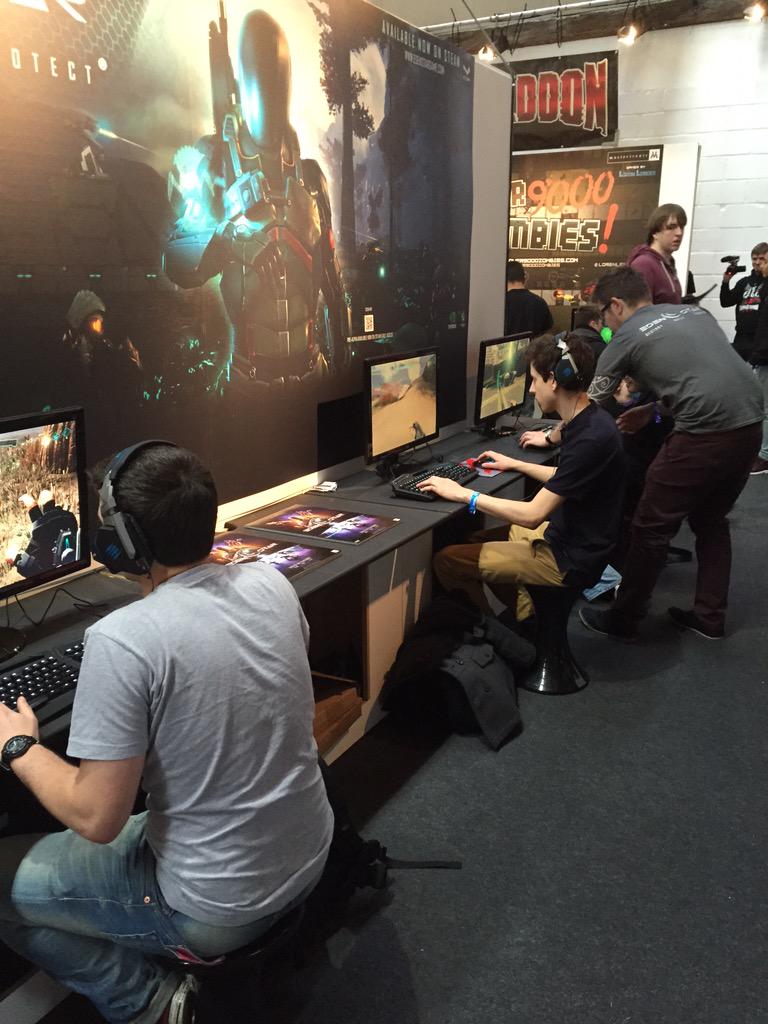 In development news we've got a sneak peak for you today. Check out the video below to see what we've been concocting.
What we're showing in this preview is all work in progress for future releases, the footage does not represent the final quality of the features.
Summary of features in development:
Defenses

Laser Turret

Laser wall pillar
Controls
A.I.

Characters

We're also working on fleshing out additional Mata-Tool upgrades that we'll reveal more of in the future. To keep fully up to date with our current development progress in the mean time please visit our Public Trello board.
Huge thanks for the support, and don't forget to check back for more updates!
- Flix Team
Latest News
Steam Store Page
Steam Discussion
Steam Group