Greetings, companions of Edain!

Today we released patch 4.5.5 for the demo of Edain version 4.0. You can download it by using the update-function in your Edain Launcher.

In case you don't have a version of Edain installed already, you first have to download the basic version as a complete package by clicking on the banner below. After installing Edain, use the Update function of the Edain Launcher to get the latest version. You may have to update several times until the launcher shows that no newer version is available anymore.


Should you encounter any problems with our mod, feel free to stop by in our support forums!

Bugfixes

The new update is another fixpatch on our way to 4.6. It takes care of a load of bugs and introduces lots of other smaller changes, introducing a multitude of balance changes with the goal of buffing less attractive heroes while making actual herospam less worthwile. To give you a few examples: Rivendell's Blademasters are now their starting unit and have swapped places with Swordsmen, several tasks of Sauron's leveling system were adjusted, the economy was strengthened and heroes got more expensive in exchange for that and much more. You can find the full list over at the Modding Union if you follow this link: 4.5.5 changelog.

The two heroes from the Iron Hills both have a new concept with several new abilities to support the tough dwarven infantry. They not only fill the role of supporters for the Iron Hills which was emptry since Dain's rework, allowing them to make the best use of their melee superiority, but also offer each other powerful bonuses when both are on the battlefield.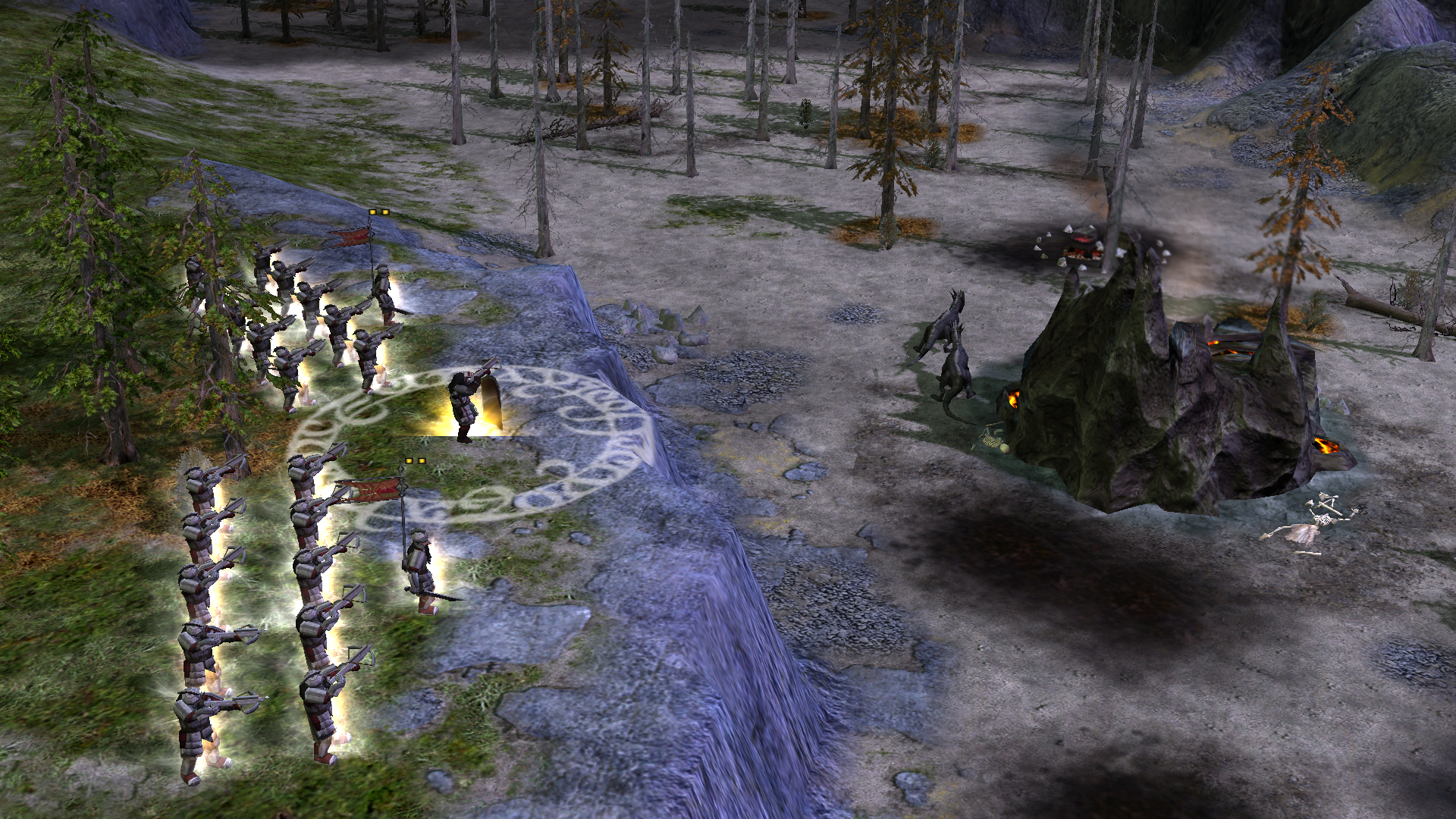 New and improved skins

Another treat in 4.5.5 are several new skins - especially the ents and elves received multiple improvements, for example these skilled warriors from the Mirkwood realm: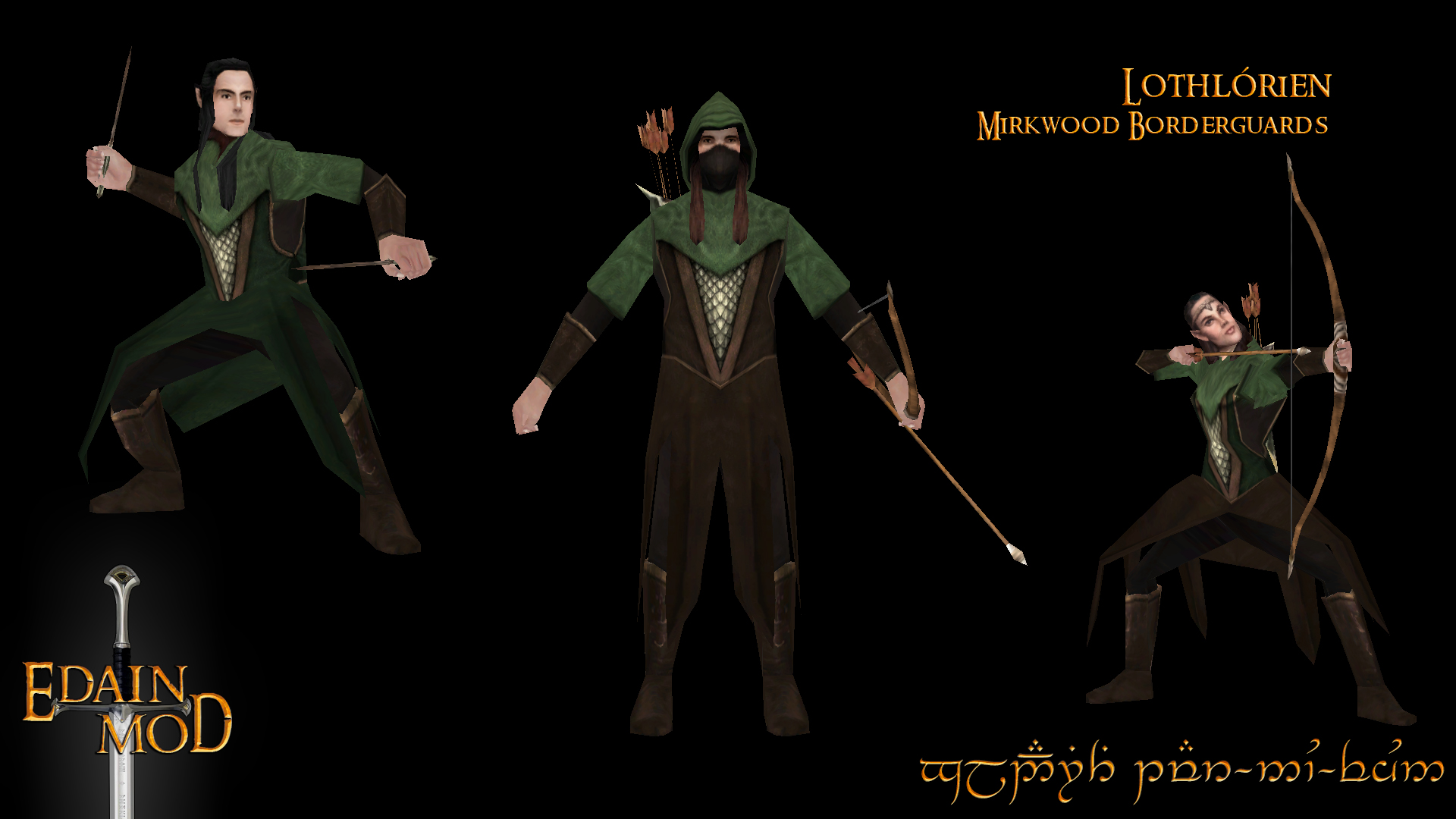 Meaningful tooltips

4.5.5 offers much improved descriptions of many units and heroes that give detailed insights into their characters. Originally planned as an improvement for 4.6, they are too good not to share already. From direct quotes from the books to descriptions of their greatest deeds, you can also learn the Sindarin or Khuzdul names of elven and dwarven units.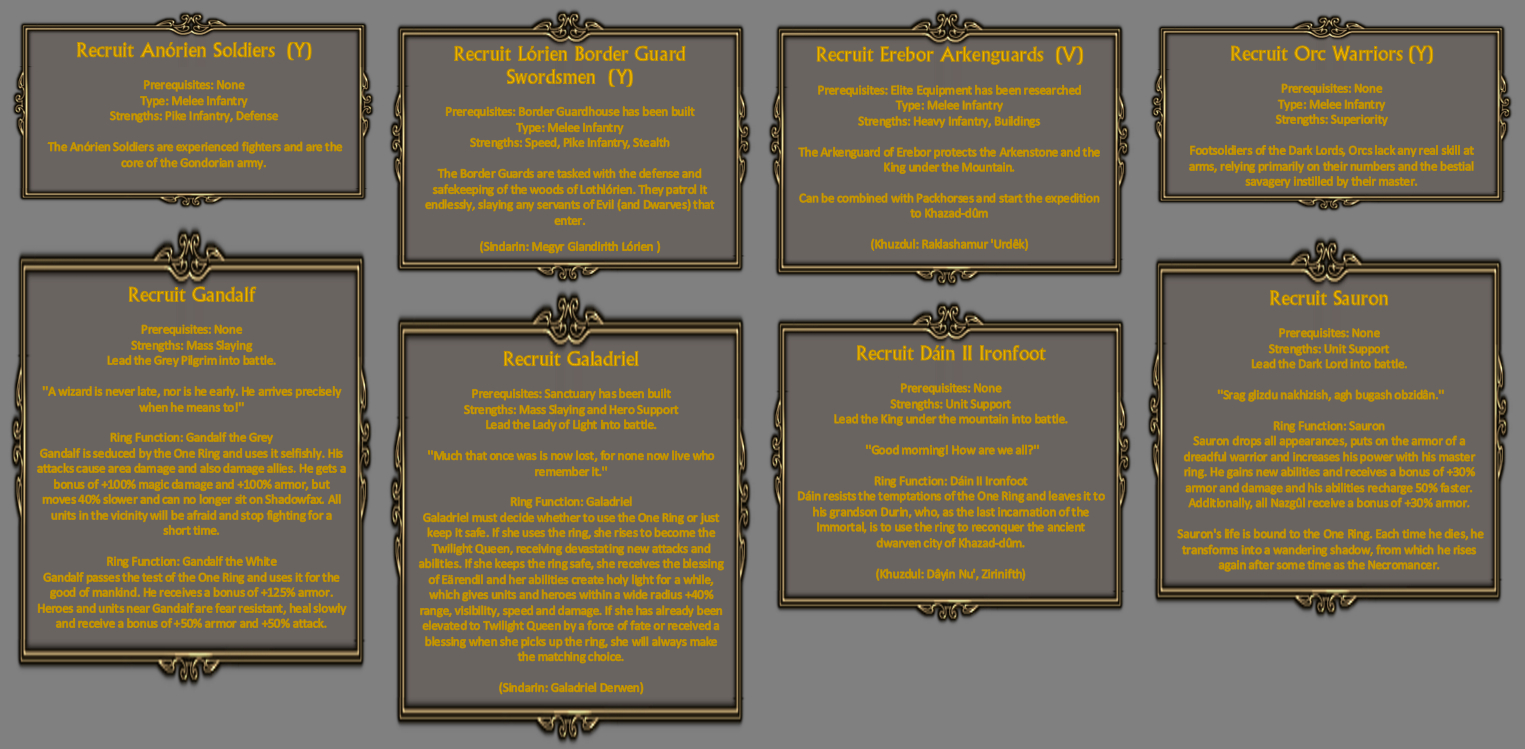 But what about the Misty Mountains?

If you were following our updates on the Road to 4.6, you will have seen that we made great progress. That being said, neither the new faction of the Misty Mountains nor the campaigns and reworks in the War of the Ring gamemode are ready to be released yet. It will still take some time until they are finished. But after 4.5, where several years passed without a new version of Edain, we want to avoid another similarly frustrating situation. That's why we decided to take all the changes for the other eight factions that were already fully implemented and release them with 4.5.5. Think of it as a pit stop on the road to 4.6 to make waiting easier.

Have fun playing Edain 4.5.5!

Your Edain Team