We submitted our upcoming game 99 Spirits to the Bundle In a Box Indie Dev Grant contest, so please vote for 99 Spirits on Indie Dev Grant when you buy the this great bundle.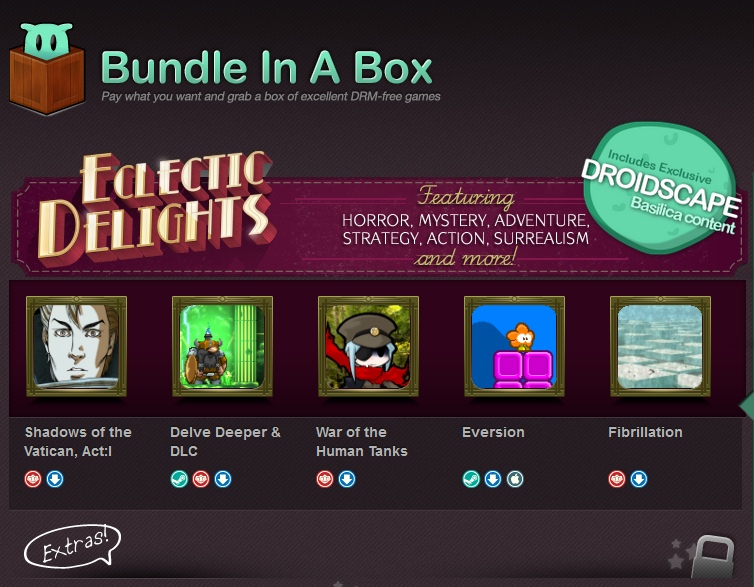 ————————————————————————————————————————–
Eclectic Delights Bundle: Pay What You Want for 9 Great Indie Games
Having obsessively researched the wild and wonderful world of indie gaming, Bundle In A Box returns and is proud to present the Eclectic Delights bundle. It's a fine assortment of 9 delightful, truly indie offerings everyone can enjoy for the most reasonable price of "pay-what-you-want" over at Bundle-in-a-box.com.
For every 100 bundles sold $10 will be added to our Indie Dev Grant and the whole sum will be awarded to a developer selected by vote - with your support, that hopefully being Fruitbat Factory!
See more about the bundle from the following links:
Bundle In A Box site: Bundle-in-a-box.com
Eclectic Delights Presskit: Kyttarogames.com
The BIAB Blog: Blog.bundle-in-a-box.com