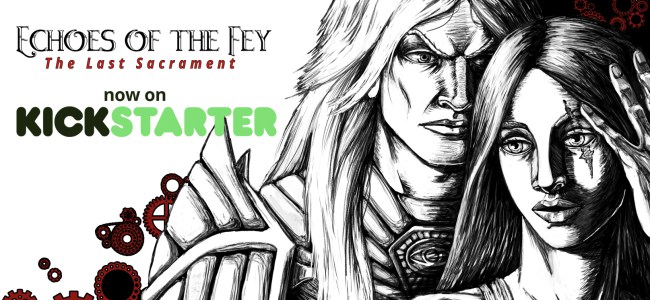 If a fantasy character could tell you a story, what would it be? This is a question Woodsy Studio explores in their upcoming adventure game, Echoes of the Fey: The Last Sacrament. Today they launched a Kickstarter campaign to implement their full vision for this unique visual novel developed in Unreal Engine 4.
The ongoing Echoes of the Fey series follows the adventures of Sofya Rykov, a private investigator in a fantasy world with a dangerous secret: an injury she sustained in the war between humans and elves granted her unstable magic powers. Each episode is a complete story featuring a new mystery and new characters.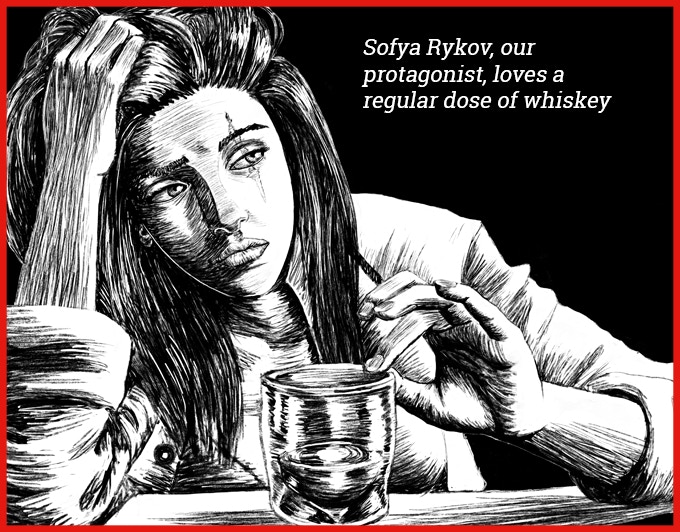 Echoes of the Fey: The Last Sacrament introduces a new gameplay mechanic called RiftRealms, a tabletop RPG game that exists within Echoes of the Fey universe. Sofya plays RiftRealms with other characters to advance the story or complete side-quests. The stories they choose to tell will expose new layers of their personalities and details of the world they inhabit.
However, life isn't all fun and games for Sofya. She's being blackmailed by a local nobleman to infiltrate the powerful and mysterious Krovakyn Church and uncover its most guarded secret, a rite known as the Sacrament of Tears. Meanwhile, Sofya has also been hired to protect Katerina Lapidus, her childhood love and the daughter of the Emperor. Can she do both jobs and keep her magic a secret? Find out in The Last Sacrament.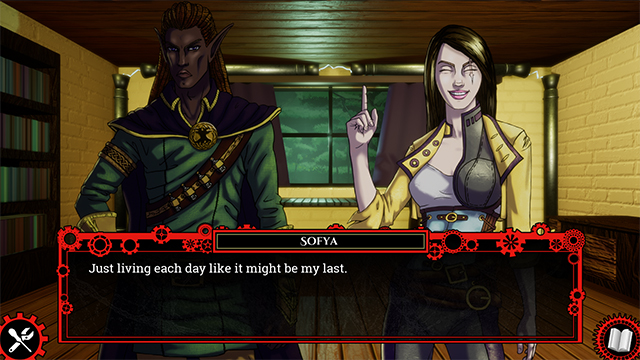 Key features:
Novel-length story with multiple paths and romance options
3d environments and dynamic cameras during dialog sections
Tabletop RPG mini-game with a persistent character you develop/level up as you play
Synth soundtrack inspired by 80s sci-fi and fantasy
The Last Sacrament is a standalone sequel to The Fox's Trail, which is out now on PC, PS4, and Xbox One. It is the sixth visual novel by Woodsy Studio, a two-person development studio based in St. Louis, Missouri. Woodsy Studio is dedicated to expanding the role of story in video games and exploring unique themes, diverse characters, and ideas rarely addressed in western gaming.
Check out the Kickstarter here: Kickstarter.com