This is the Ecclesian troop tree.
As you may have noticed if you are not familiar with the Kingdom Under Fire games, the Ecclesian and Hironeiden factions share the exact same troop tree, with one or two differences, this obviously has the added benefit of cutting development time for creating these two factions troop trees.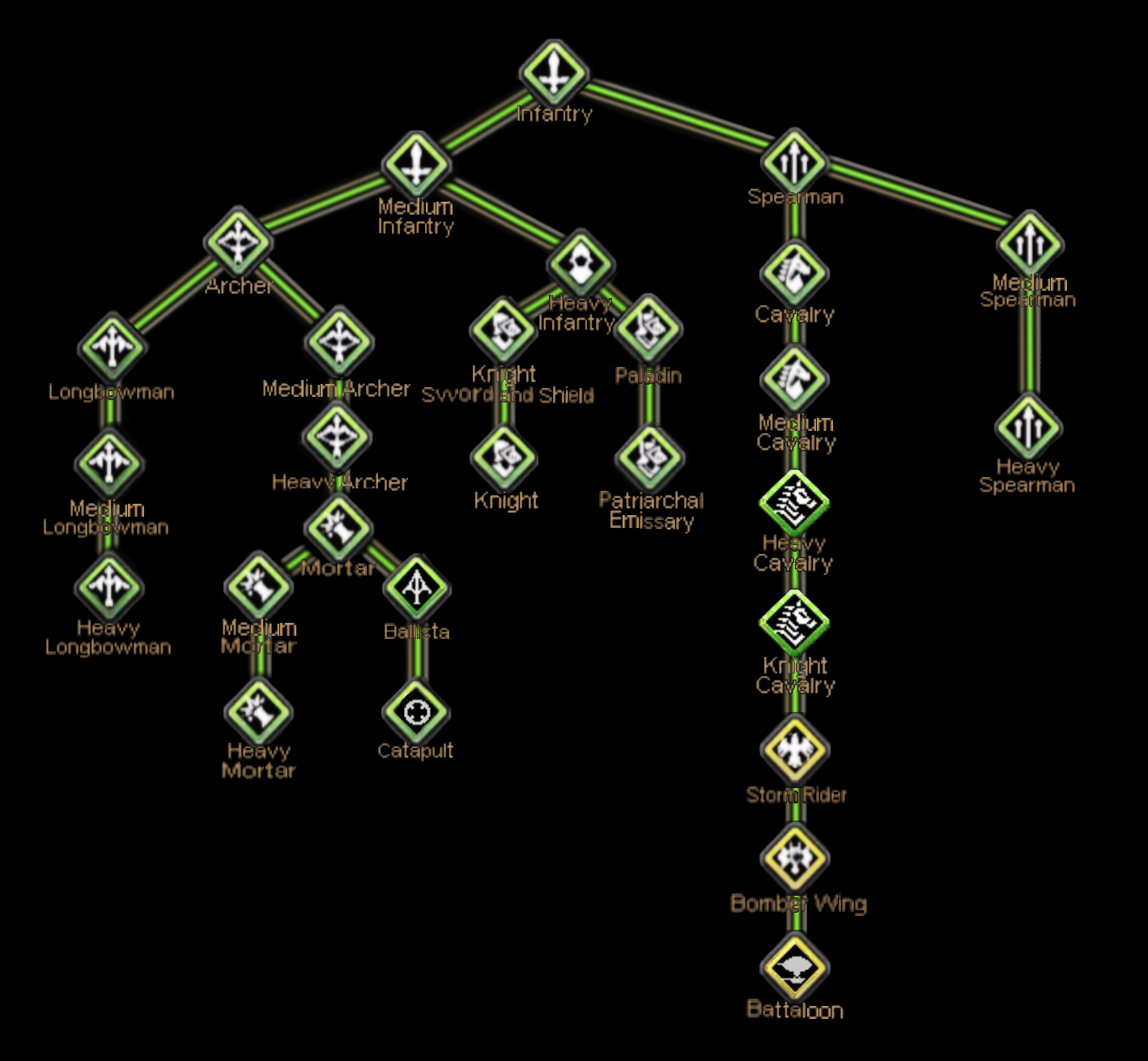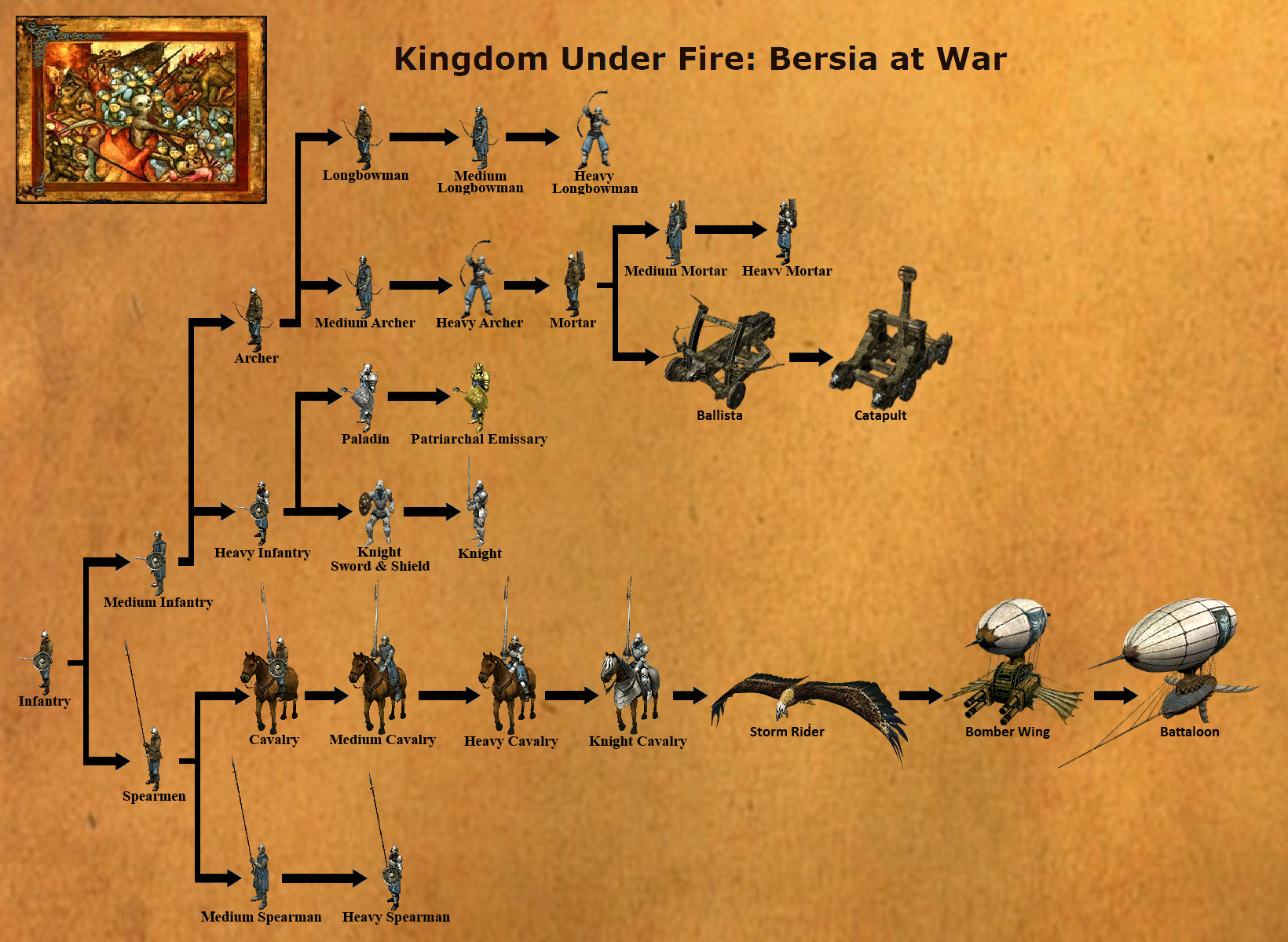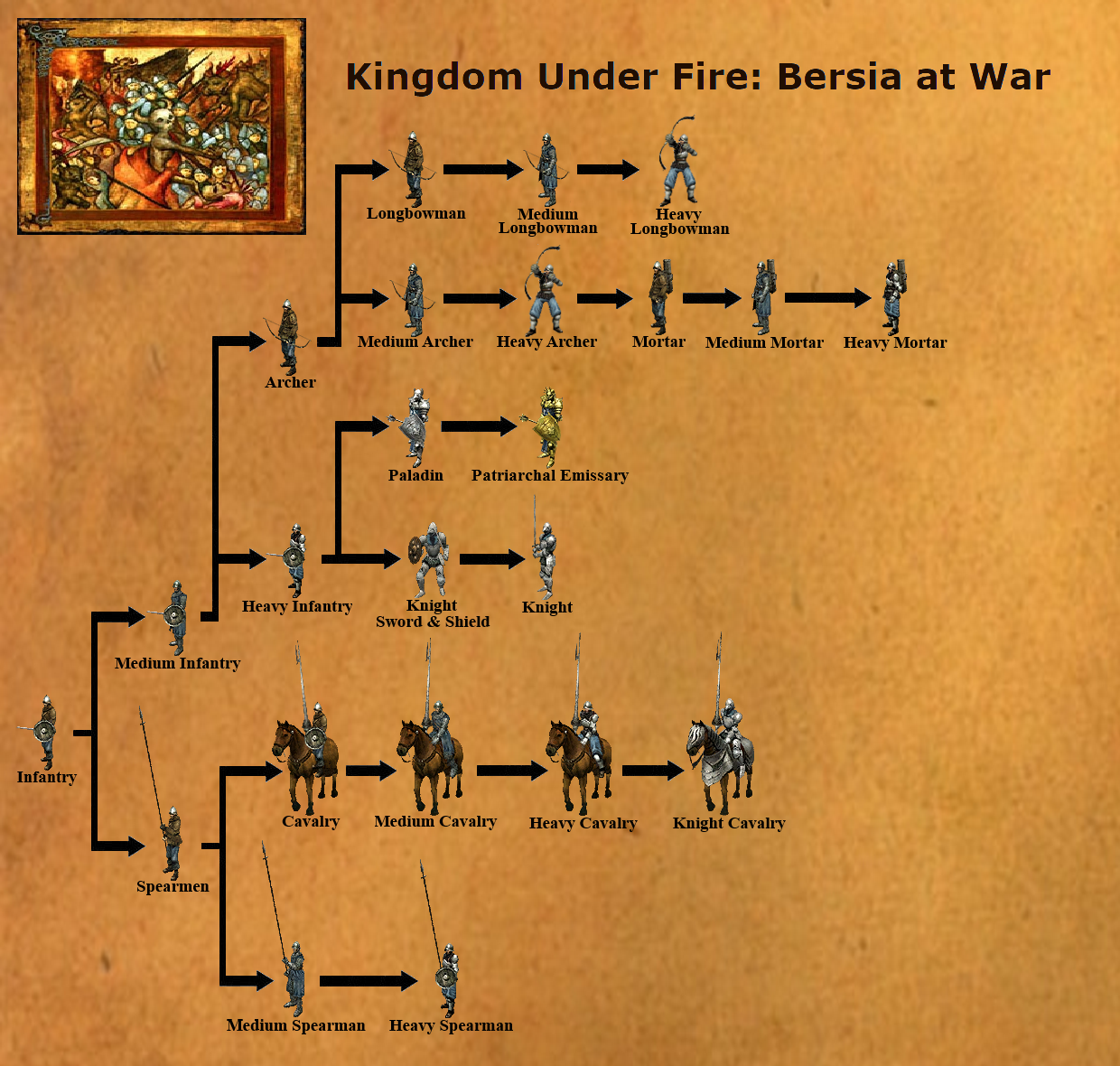 Some of the units on the troop tree may only be added to the game if Bannerlord's game engine can support them.
We will only be able to establish this when the game is released.