Welcome everybody to our 15th News!
Today we are going to show you our new and/or reworked Star Base models as well as a WIP feature which has never made it into an Empire at War mod before.
Star Bases
Since Star Bases in the original game never posed a real threat, we decided to give them a lot more firepower as well as increased shield strength and armor. This makes them capable of withstanding the attacks of large fleets which you're going to command in Space Addon.
This is a reworked version of the standard Empire at War imperial Star Base.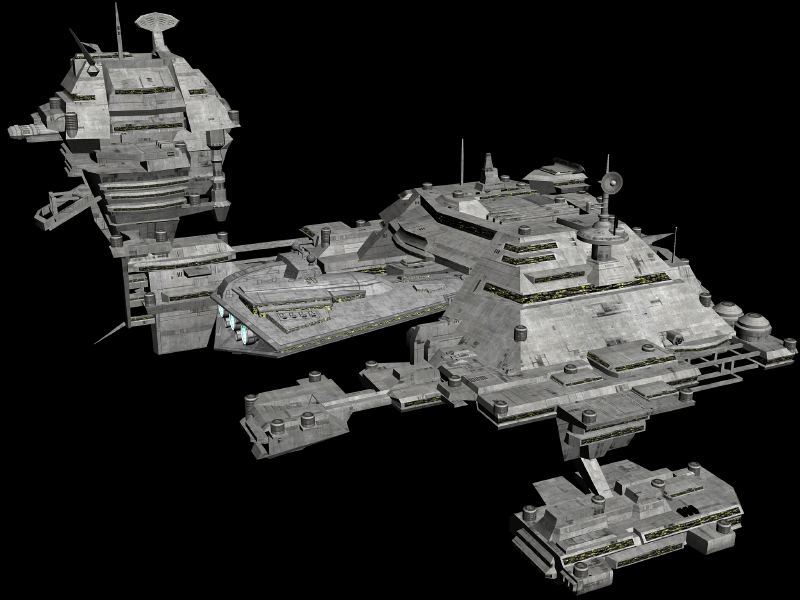 The following image shows a modified version of Warb_Null's Family Star Base, which is based on the Home Base from the game X-Wing Alliance. In Space Addon it will serve as a replacement for the original Rebel Star Base.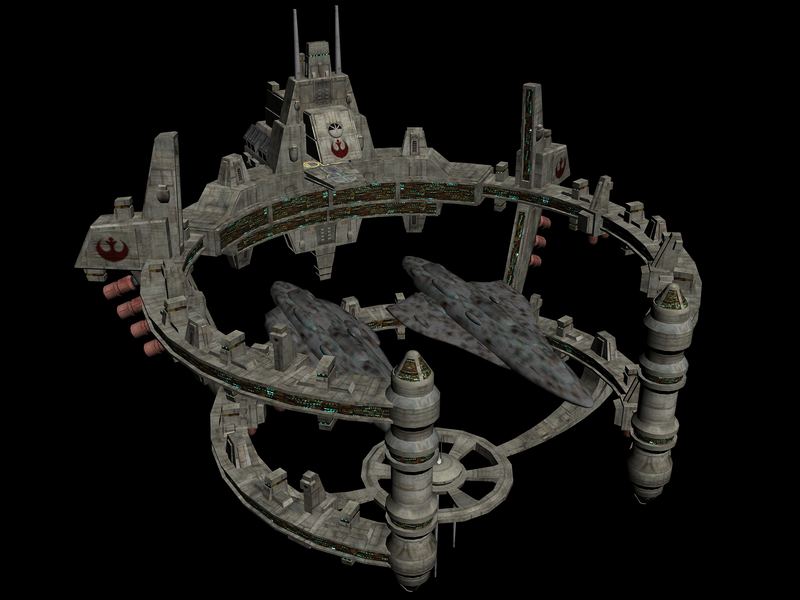 As you may have noticed there are ships docked at both Star Bases. We are currently discussing whether we want this in-game as well. If we attached these ships to the bases they would provide additional firepower for the Star Base, however they would be stationary and not controllable for the player. As I said we are currently unsure whether we want to implement that or not, so maybe leave us comment with your thoughts.
Diplomacy/Influence System
At this point I would like to introduce our new game play feature, which is currently still WIP:
The Diplomacy and Influence System
So how is this going to work in-game?
We will divide the Galactic Conquest map into Sectors. Each sector will contain at least 4 and at max 7 planets. All the planets have an Influence Value that represents the influence of the current owner on a planet. If a player loses a planet to his enemy it will decrease his influence on all other planets controlled by him in the same sector. This works of course also the other way around: if you conquer planets you will gain more influence on your planets.
If the influence value of a planet drops to 0 its owner will change to neutral. All structures on the planet at this time will be destroyed, however all units and heroes will be transported to another planet controlled by the player.
This system also offers a new possibility to take over a planet. Each faction has a Diplomat unit which is able to decrease the influence on enemy planets and eventually take them over. However the player needs to occupy at least one other planet in the same sector to use a diplomat.
The sad news is that we can't guarantee that this system will run when it is finished. The game has to handle a lot of information at once, so we cannot be sure until the system is completed.
That's it for today! Stay tuned for more!