We have released our second trailer that shows off our new "ground pound" mechanic as well as other new features. Take a look for yourself:
We also have an exciting announcement to make. We are currently holding an art competition with a chance for a lucky artist to get their masterpiece featured in our game!
See our promotional banner for details: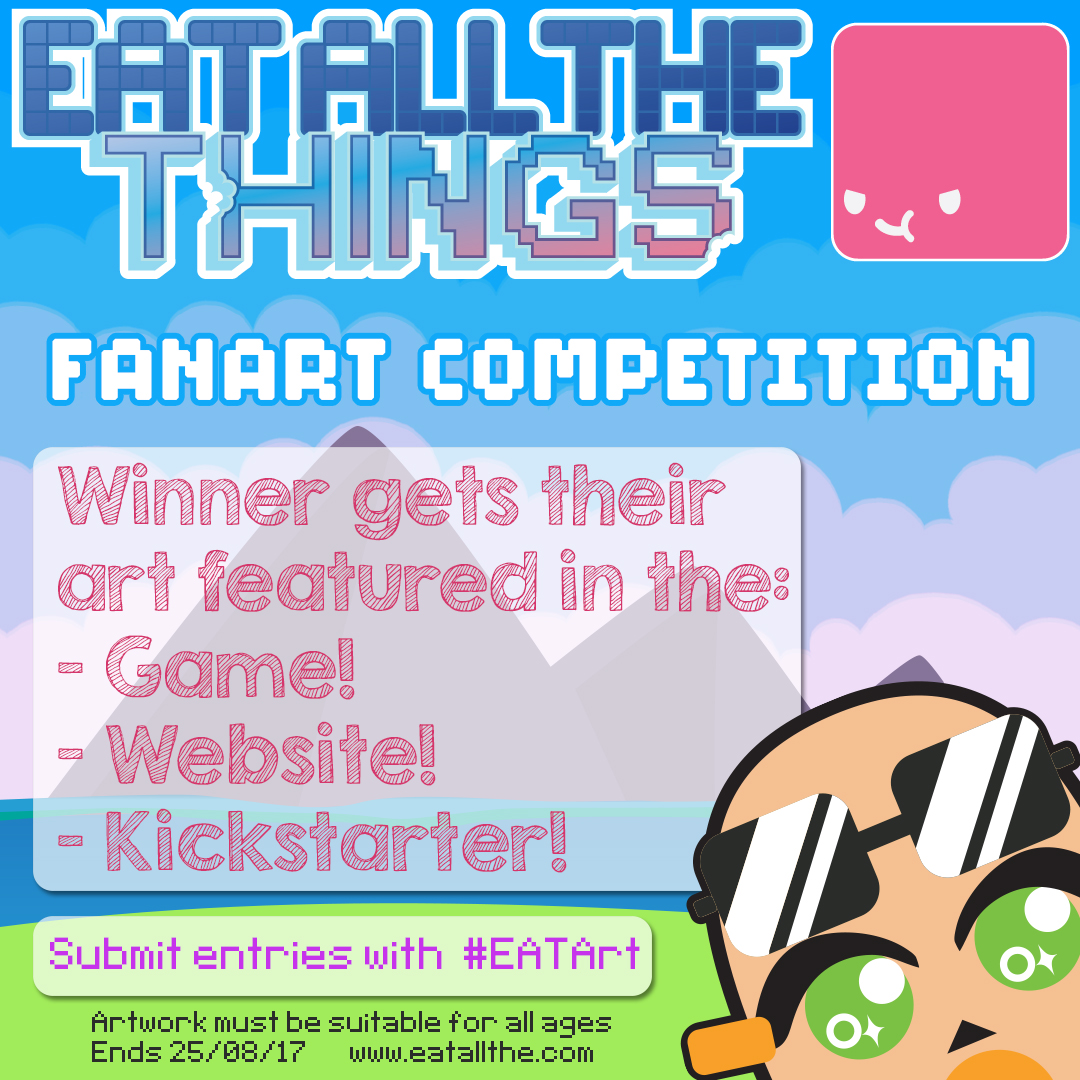 We hope to see your entries over on Instagram and Twitter with the tag #EATArt. Everyone is welcome, this is a fantastic opportunity to have some fun and join our growing community.
In other news; we are currently going through the process with Nintendo to obtain our dev kit. The demo level is being worked on and not far off completion. We hope to have that out for you very soon.
We are 40% funded over at Kickstarter! This is fantastic progress.
We have another short video for you, showing off a new interface element. It is an indicator of how 'full' your stomach is from eating all the things!