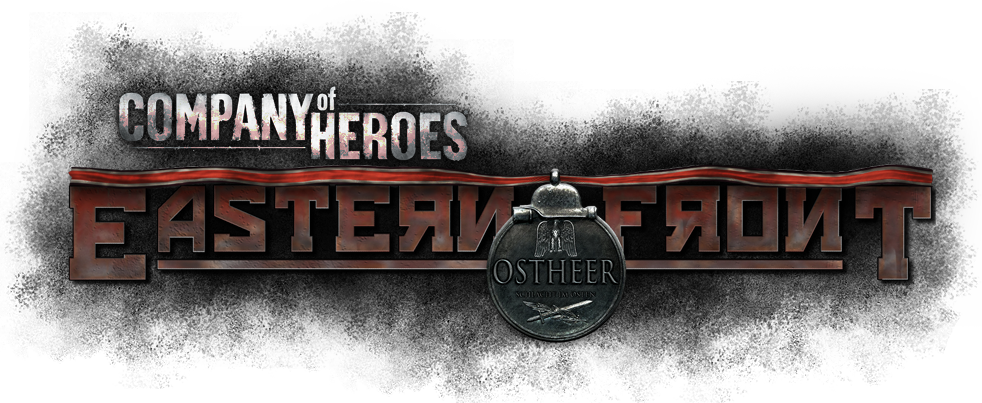 Hello Comrades,

We have been a bit busy with the beta and real life commitments, and here is a small announcement aimed to give some insight information about what is happening with the Steam version of Eastern Front.

First of all, there are two things we need to accomplish before releasing Eastern Front on Steam:
1. Asset Replacement
The public version of Eastern Front uses some models which have high poly counts and cause some lag and crashes. We are aiming to replace such models before releasing on Steam and that has high priority for the Developers involved. Right now there are only three.

We know there are several units needed to be replaced, and these will be done in it's due time, but at the moment what has priority is than the mod can run at better FPS. We are also trying to save some resources from the vanilla SGA Art files, which have some vanilla models we don't use and they only make EF load slower (like the Sdkfz. 250 HT or the King Tiger or the Marder III).
2. Model Ownership
Some of the models we use have dubious ownership, so, in order to avoid conflicts once we release the mod in Steam, we are getting rid of those first and so far there is only one left.
What has been done?
Our 3D/2D artists(Beefy, Burro and DMz) have been working as well on different models, here are some screenshots of them:
---
SU-76: This is our new SU-76, and now the cannon has the right animation when firing a barrage.
---
T-34/76: Has the right parts for it's flamethrower upgrade and also can have cage armour like the SU-85 and SU-100. It also is featured with the mine roller upgrade(it comes with the Breaktrhough Assault tree though) and just like the current one, it can be upgunned by paying a cost if the correct upgrade is researched.
---
T-34/85: The upgraded version of the T-34/76, and has all the same defensive upgrades posibilities than it's predecesor. And it gets also a Soviet commander in the cupola.
---
SU-85 / SU-122 / SU-100: We have replaced the SU-85 and the SU-100 with their proper models, they still can earn cage armour and the SU-100 gets also a Soviet commander on it's cupola.
---
PT Mine Roller: Here is the mine roller mentioned above. It was made to fit in the T-34 series chassis, so, it can be used in the SU-85 as well, if the player requires it.
---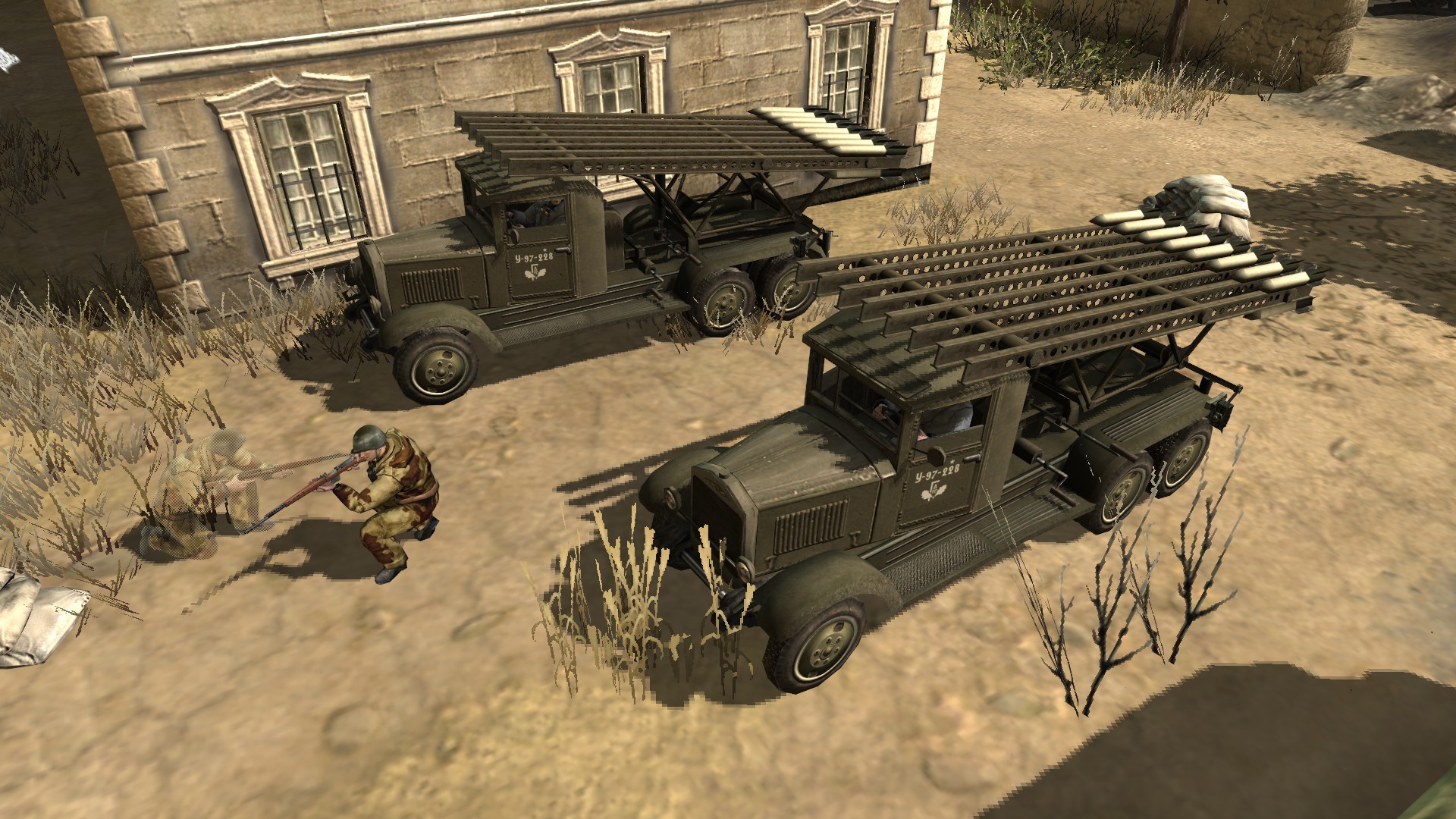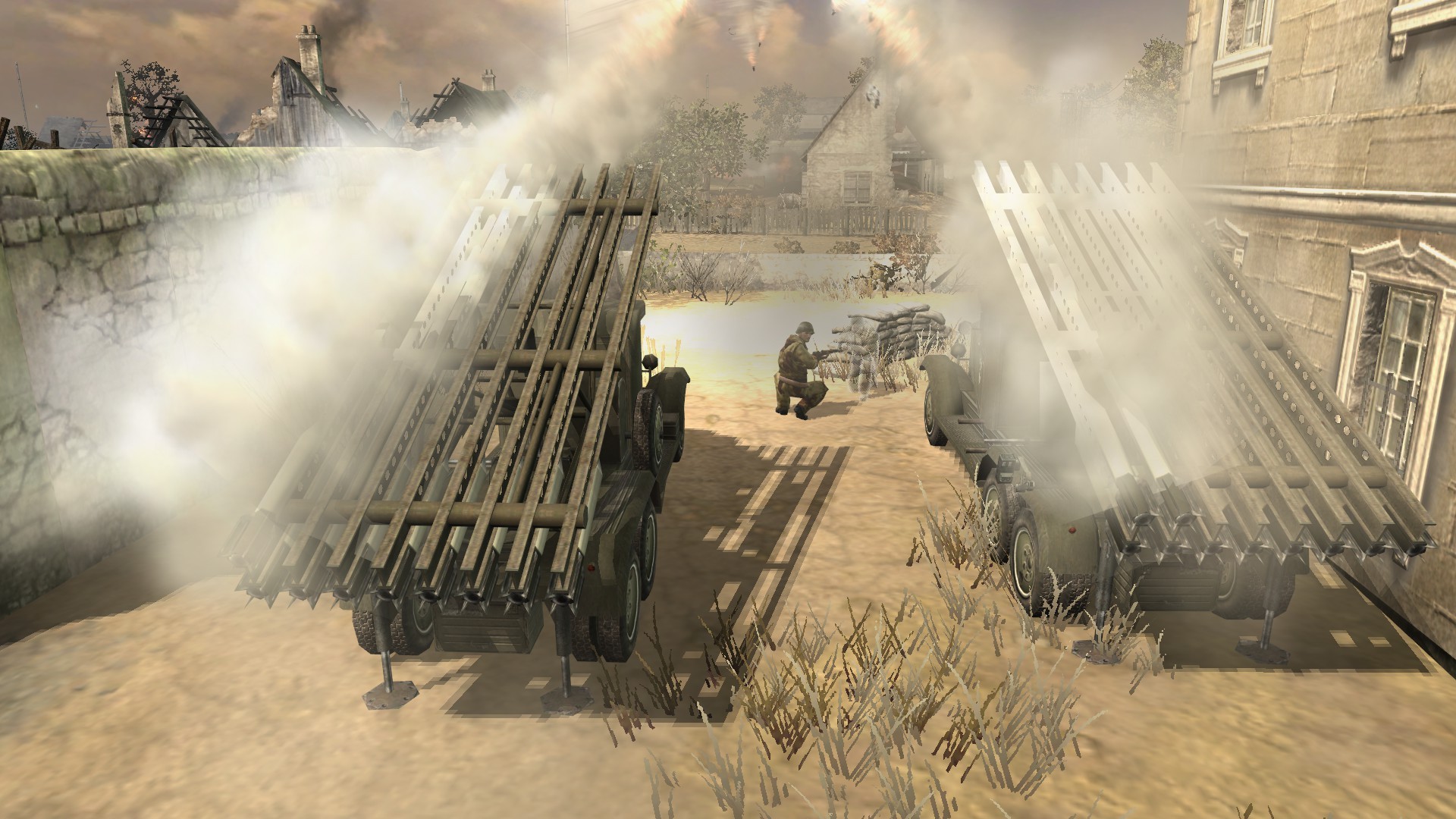 BM-13 Katyusha: This is the new model that will replace our old one.
---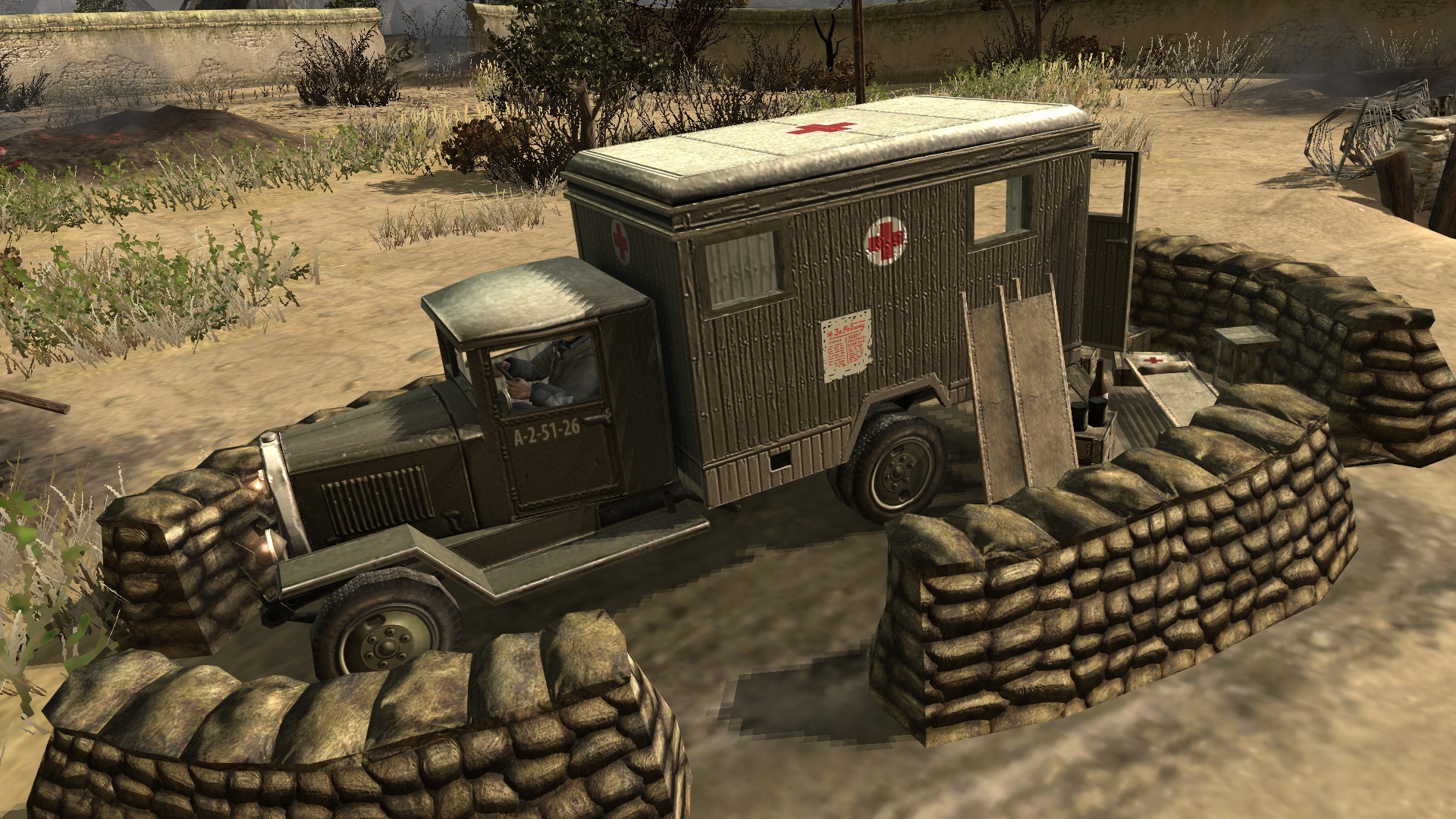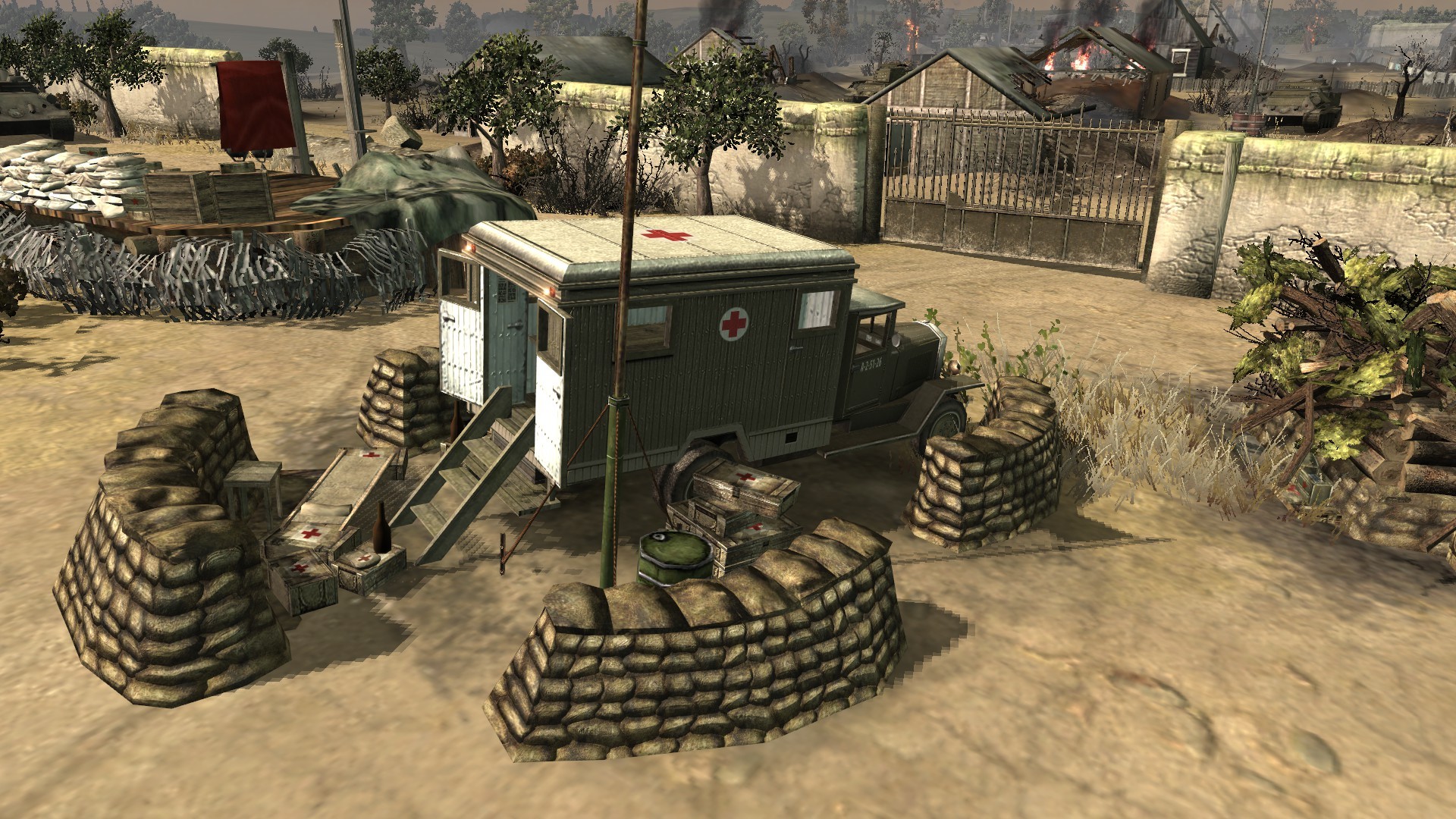 ZiS-44 Field Ambulance: Soviets will now have a proper ambulance, and it is completely animated.
---
Upgraded Infantry Gruppen Post: Uses less resources from the game and also has some states.
---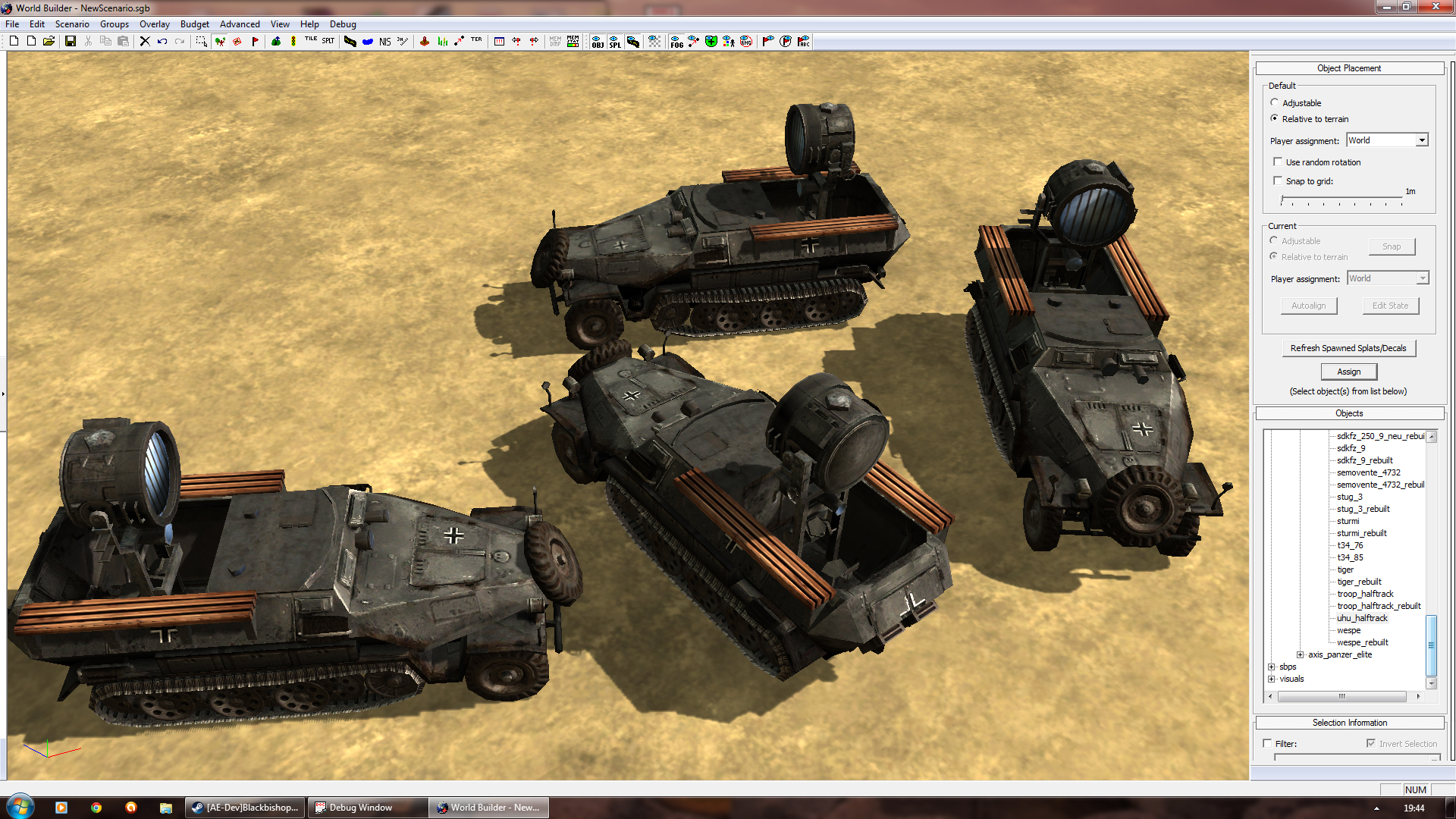 Sdkfz. 250/20: Nicknamed "Uhu" (Eagle Owl), so far this unit is an addition for the campaigns.
---
ZiS-5 and ZiS-6 Trucks: This is another model variant that will be used as campaign asset, it has some variants, like supply truck, with a quad M1932 Maxim mount(AAA gun), with searchlight for night operations and troop transport(canvas).
---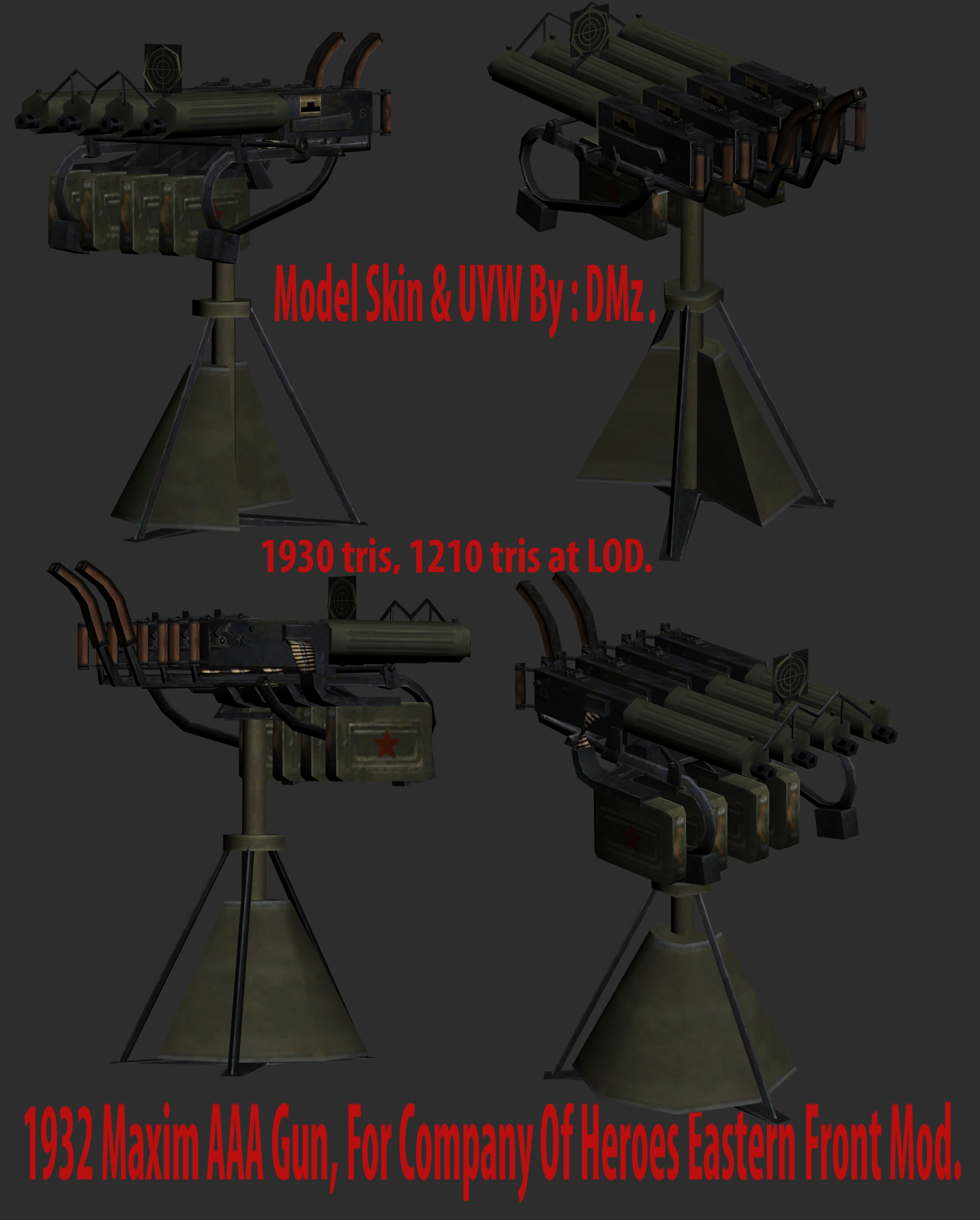 Maxim AAA: This is the Maxim AAA gun, and it will be used in emplacements in some missions.
---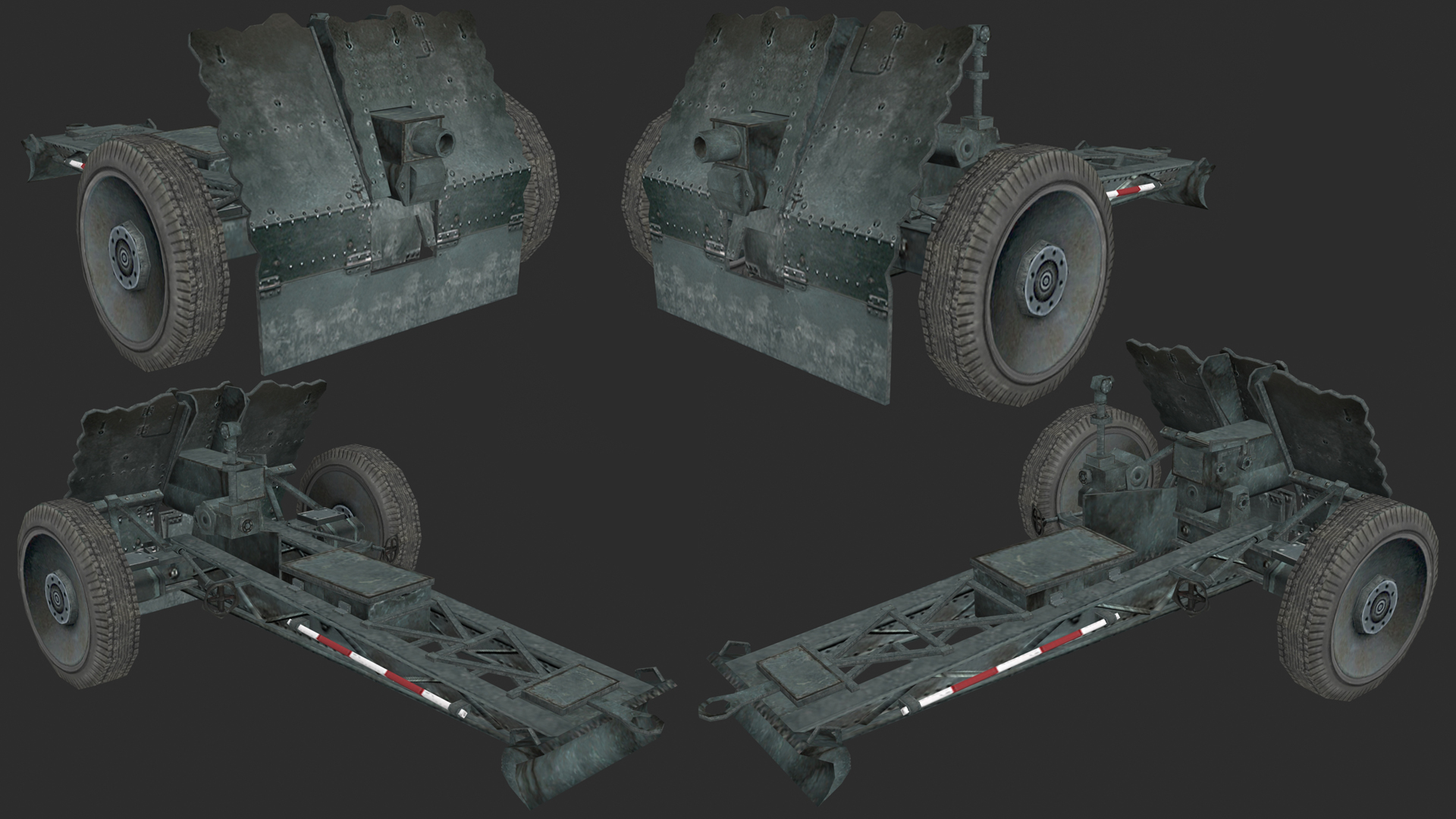 75mm leIG 18: This is the render of the new model, it still needs animations.
---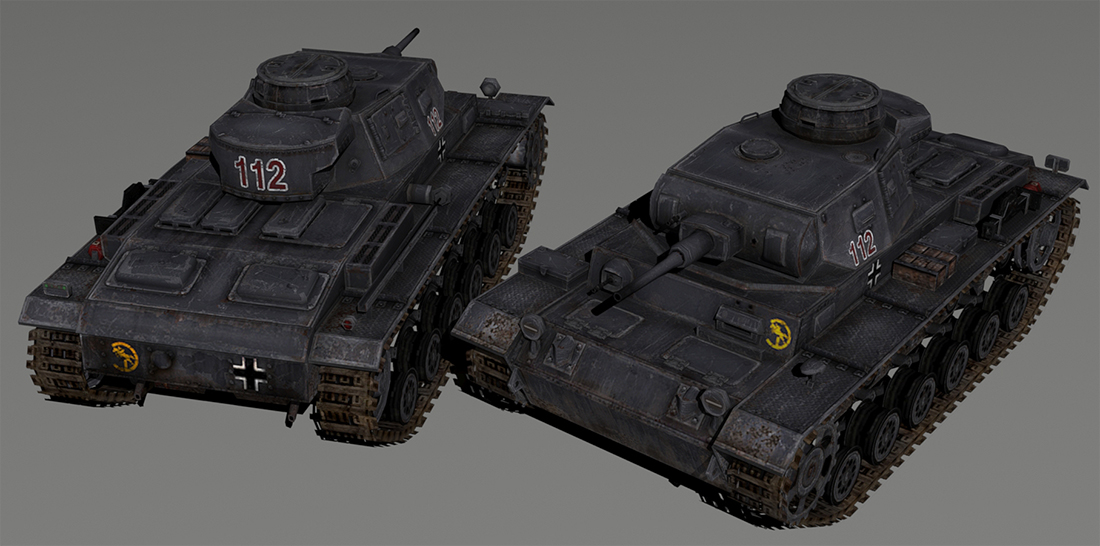 Panzer III: This is the render of the new low-poly version of Panzer III. It will have variant textures of dunkelgrau/gelb and disruptive camo [WIP].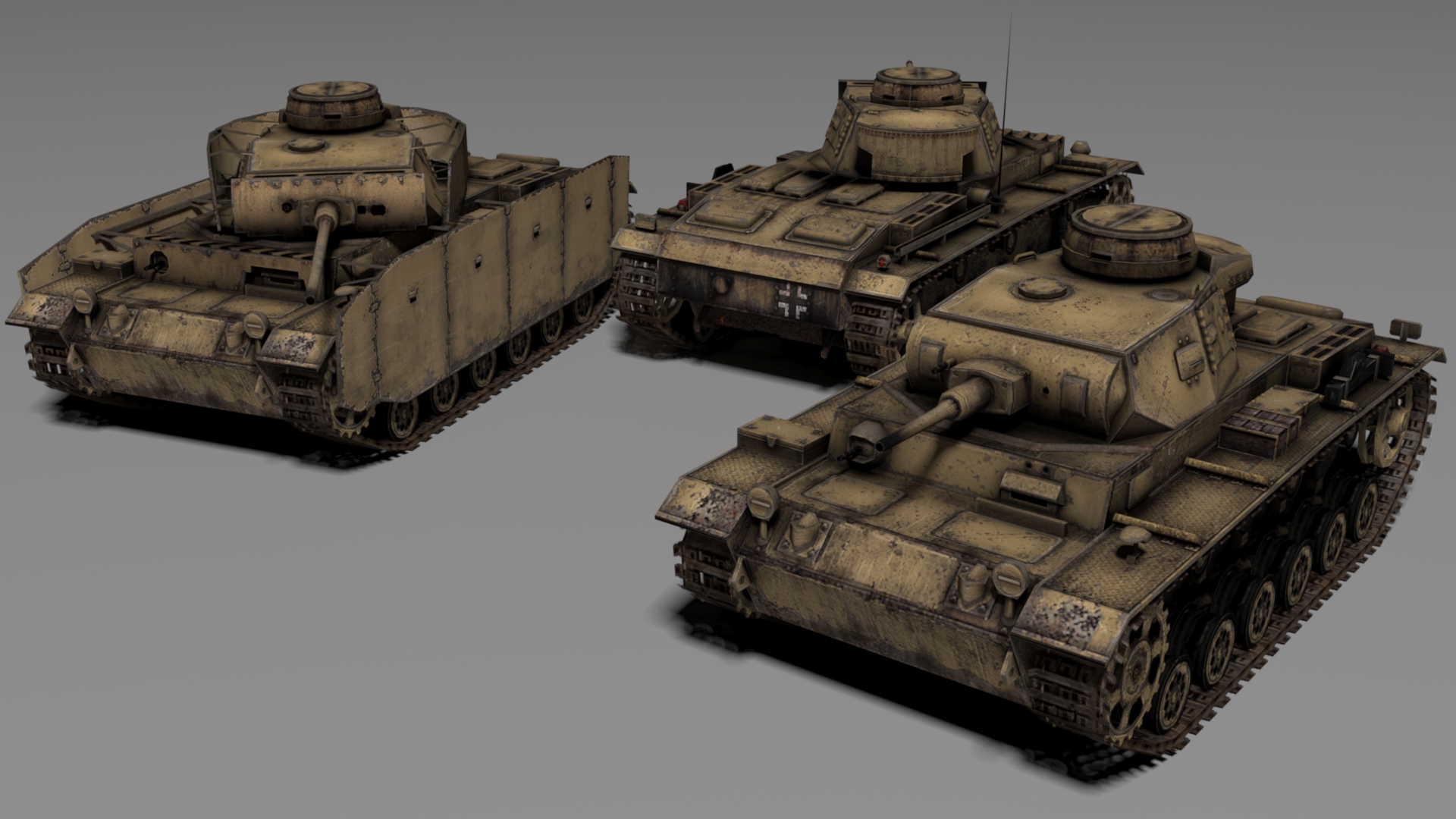 ---
What about the campaigns?
Robotnik is working on the code of the campaigns, and Max and Rommel are working on their maps in their spare time, so we have some progress on that front. But that's for another announcement.
What about the Foreign Command Tree?
We have announced in the past the creation of one Foreign-themed Command Tree used as reward unit for one of the existant trees, however, after some discussions, we realized it was too many units to add for just one tree, so we are thinking of having three command trees focused on this instead of one:
The other one will feature Romanian support.
One will feature Hungarian support.
Tentatively, the last tree would be about Italian support.
We will talk more about these ideas in future announcements.
What about the reward doctrines?
Most of our players know than we were making a reward tree for Ostheer than would feature the Sturmtiger. After some discussions, we think this tree would fit better for the vanilla Wehrmacht rather than for Ostheer, so we are testing this tree using it as reward for Blitzkrieg Assault and it seems that works better this way. The players that play the beta can confirm this change.

We also decided to make one reward tree for the other vanilla factions as well. We haven't discussed about what they would be about, but if you have an interesting idea, please share it with us ;).
So, when this will be released on Steam?
We don't really know how much time will require to replace the four models we have left, but hopefully it won't take too much time. At the moment we are updating the beta version of the mod frequently, so if you are a beta tester and find a bug, please let us know in the right section. Also, if you found new bugs in the release version, please let us know as well so we can fix them!


That's all for the moment, but stay tunned for more news in the coming weeks!


Thanks for your support,

Archaic Entertainment Team