Eastern Front fans,
The new version 1.7.1.0 has been released! It contains some fixes that everyone was expecting:
Pershing ability works as intended.
Jagdpanther gun is visible.
Mosin Nagant rifles are now always visible.
SVT40 rifles are now always visible.
Rifles now have the correct reload animation.
Return of the "Save the Christmas" mission without important bugs.
And many others...
If you want to check what else was changed, you can look at our changelog.
The "Save the Christmas" mission is a special scripted map we made last year; probably a lot of players missed it so it will be available all this week. The objective is simple, don't let the snowmen destroy the big Christmas Tree prepared by everyone. But as the enemy just appeared from nowhere you will have a hard time keeping them away. Survive all the waves and protect the Christmas Tree!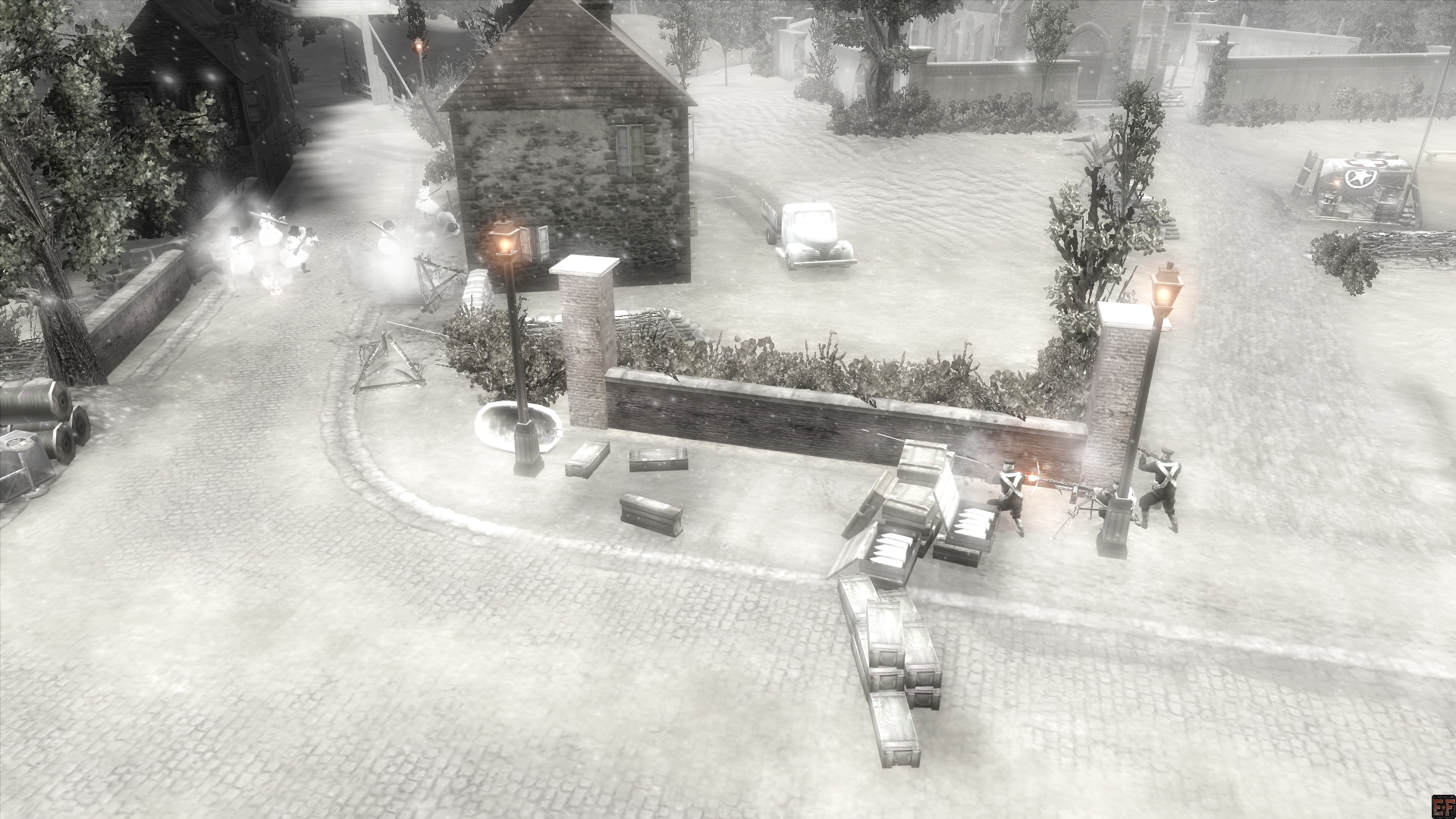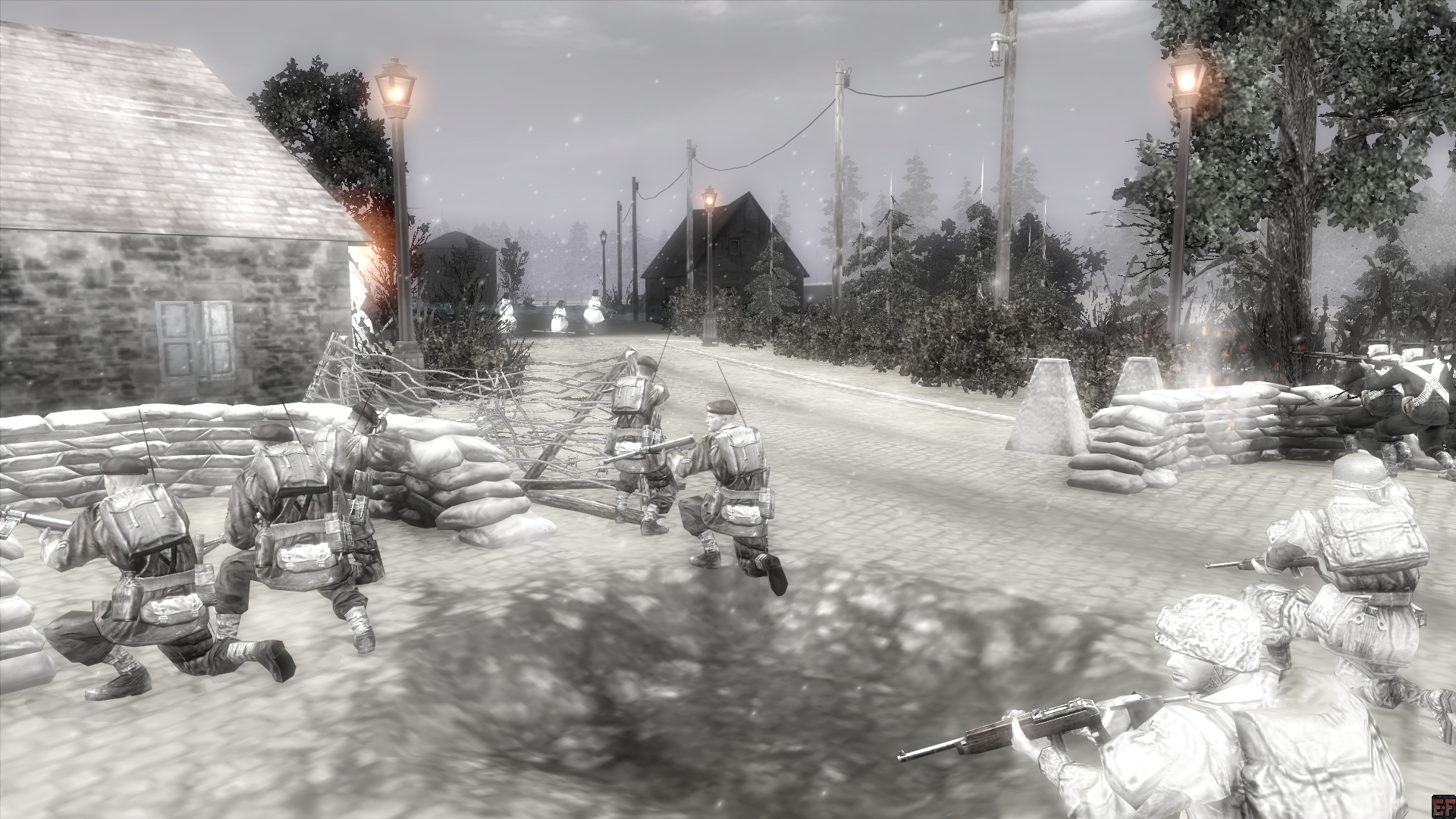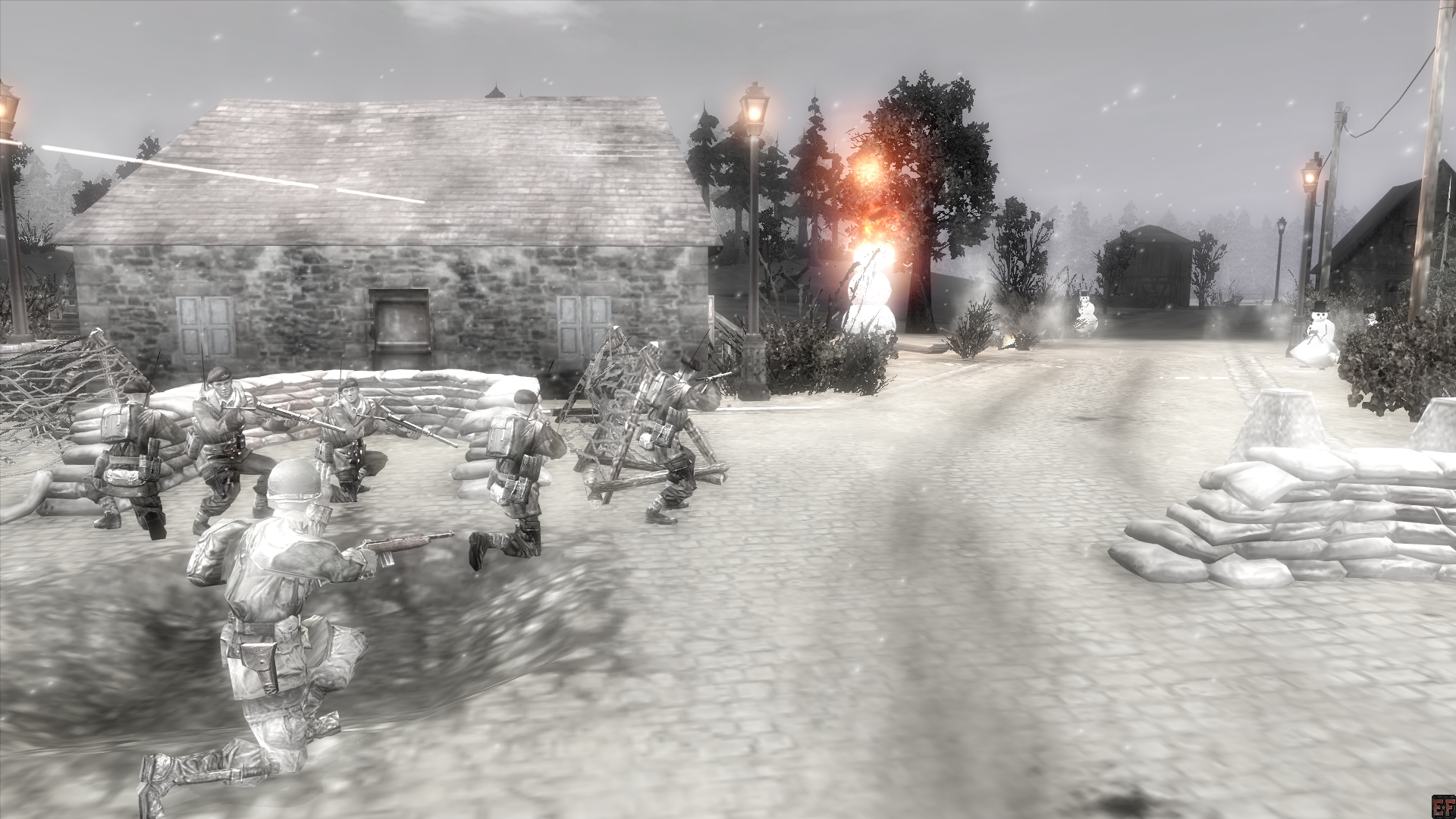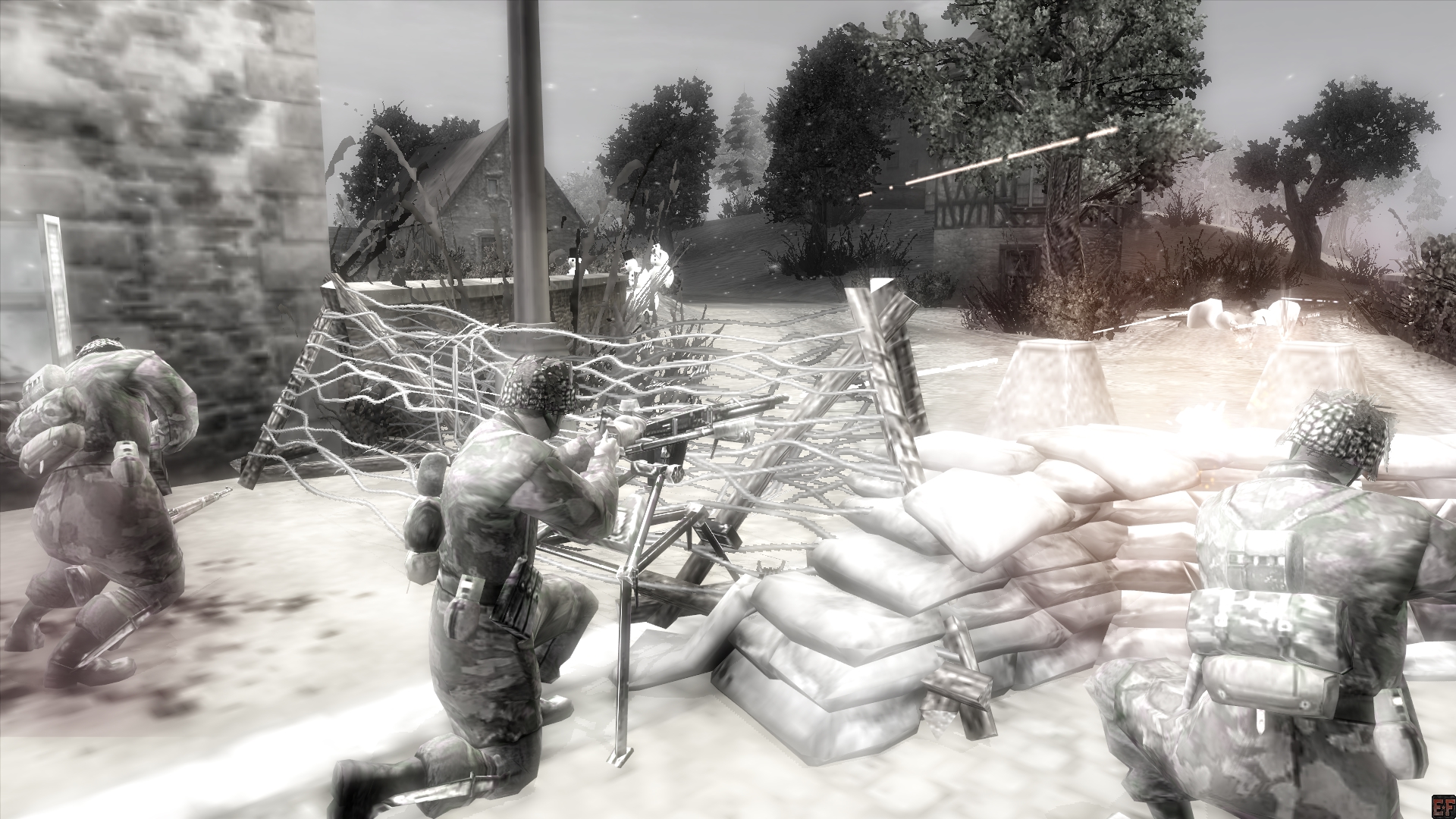 If you can't find this mission, you can find it here: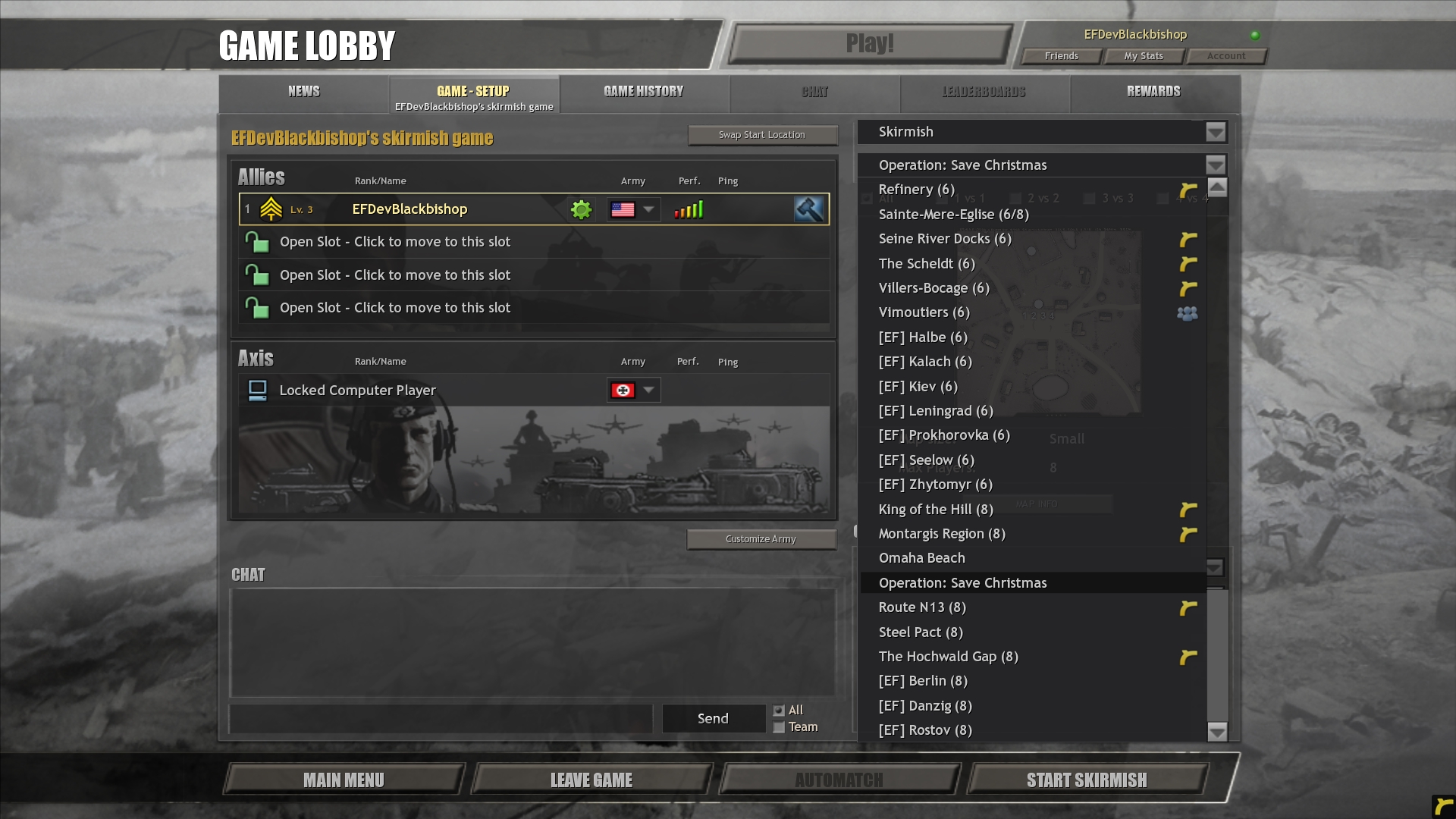 As additional gift for you, MaxiKing and MonolithicBacon have finished their Winter Map Conversion Pack!
Containing:
Angoville (2)
Semois (2)
Beaux Lowlands (4)
St. Fromond (4)
Sturzdorf (4)
Vierville (4)
Carpiquet (4)
You can can join to the discussion by clicking here.
Just update with your launcher and you should be able to get the latest patch. In case you cannot update with the launcher you can use one of the mirrors:
If you already update and your launcher got stuck at "0% gathering information" part, it is because the server is too loaded and can't attend your request, you only need to disable the autoupdater feature in the launcher for now.
Also, remember to vote for us in Steam Greenlight, in case you haven't voted for us, if you want to have Eastern Front in Steam version. You can check our Greenlight publication here.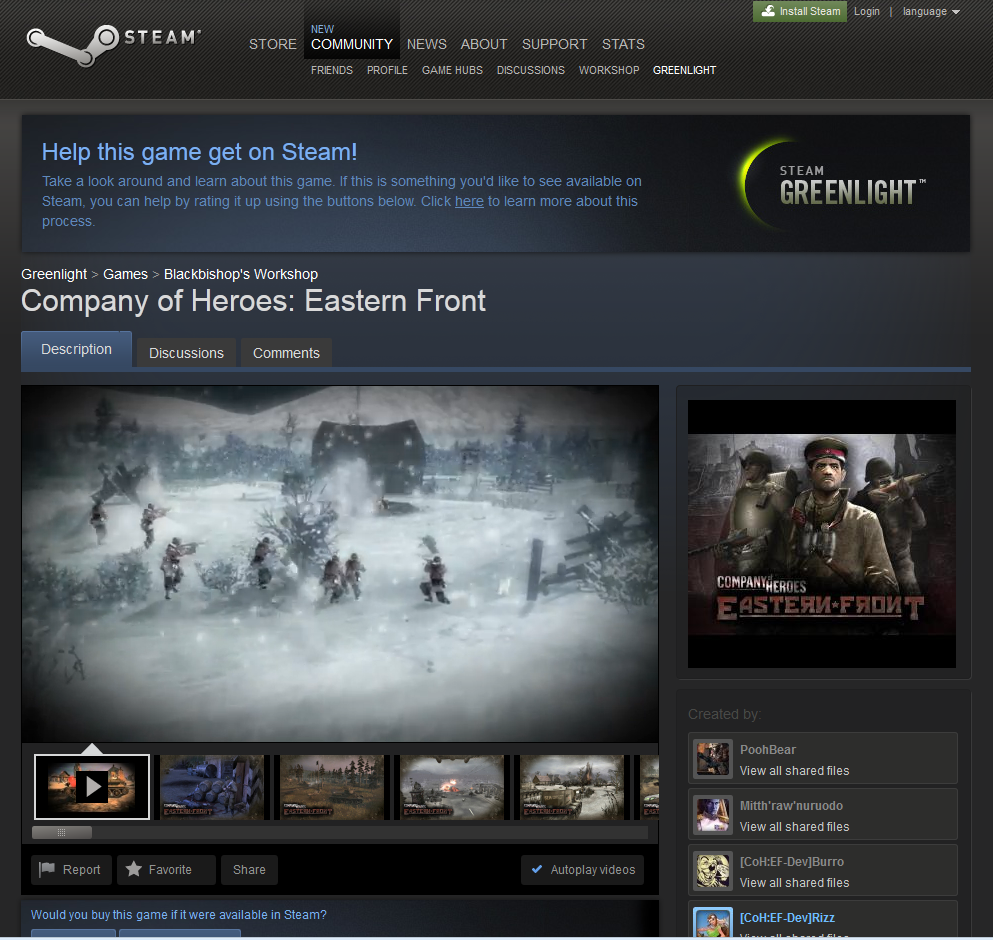 Merry Christmas and happy New Year!
The Eastern Front Team