Hello folks and gals
Since its the turn up for this years easter holidays i will give you a early easter egg to bite on.
I have been working hard on both mapping and coding this week, including name changes, music, GUI, and steam setup.
Features so far:
Piano and Violin music to give the game a "World End" feeling.
New title screen
New and improved storyline (Was reedited, based on the old.)
New skins for the Rebels (Earth Forces or for short EF.)
New blood decal (Makes the mod a lot more gory(Check the new pictures for a look.))
Sandbags and Hedgehogs (Tanktraps.)
Not every playthrough will be the same (Things happen in the background while your somewhere else wich changes things up alittle.)
Areas with horror/shock moments that will make you jump alittle. (They even make me jump at times cause i forget them)
Areas have been redone and reedited with more details and/or more open space.
A few pictures showing changes to the first level:
EF HQ
Abandomned Apartment complex has been rebuild to a tempoary HQ.
Blood, Trash and bulletholes show what happened here before the player passses through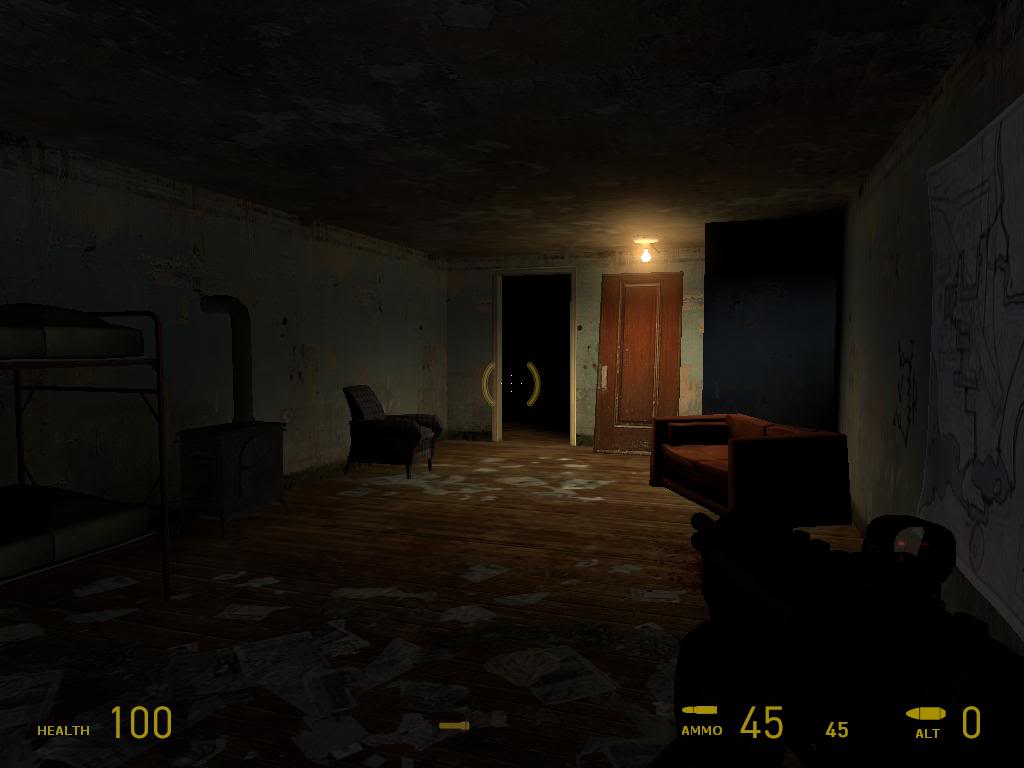 Hallway
Another abandomned apartment complex. Corkboard tells the player what happened to the earth.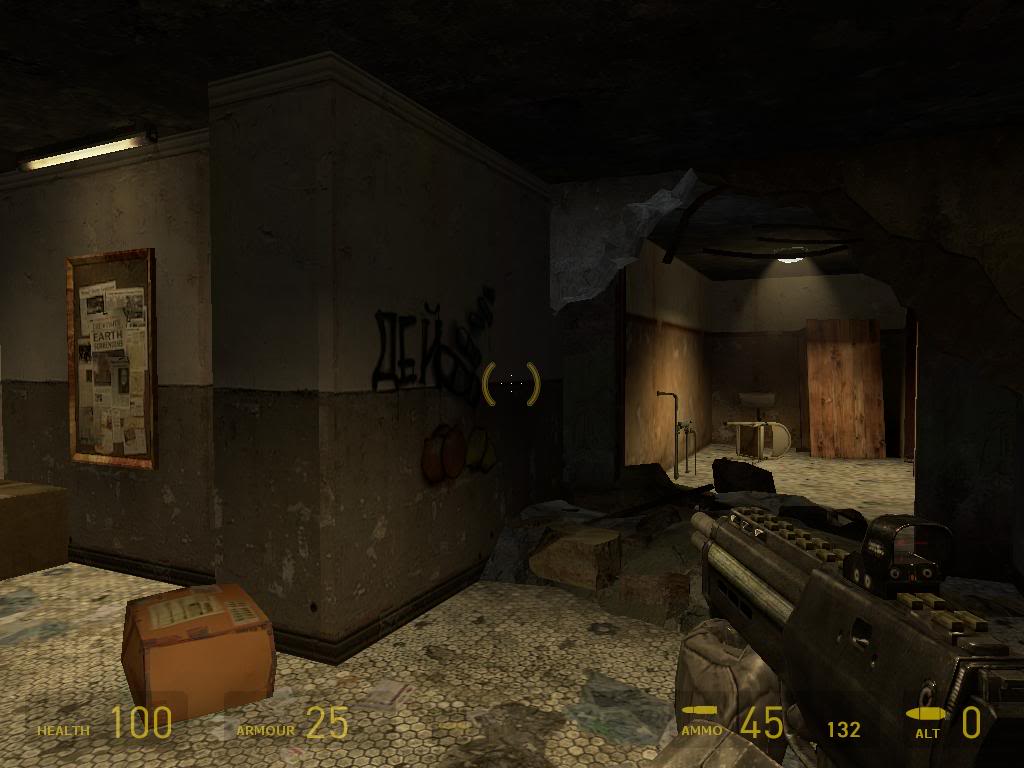 Social Room
Place of a brutal massacre on a human being wich looks like it has been dragged then eaten to the bones.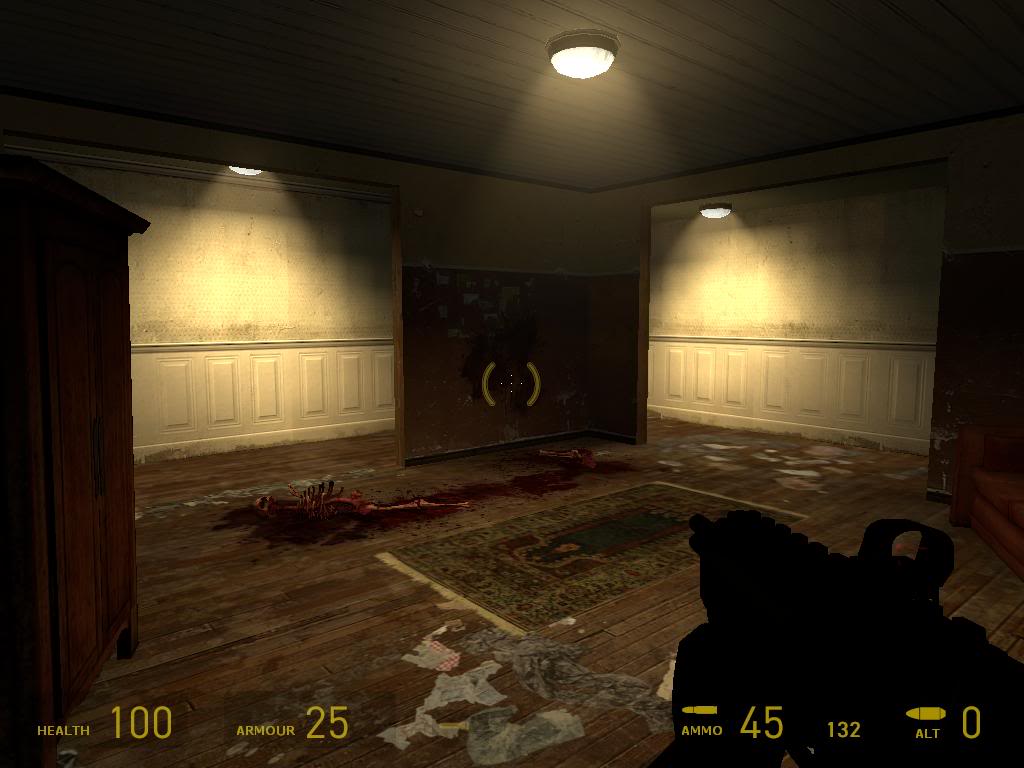 Parking Lot
Downed Recon Soldier (Old CP, Fast movers and lightly armoured, usually equiped with a pistol or light smg and often in squads of 2.)
Also shows a Tank trap in the back, including a few bombed buildings.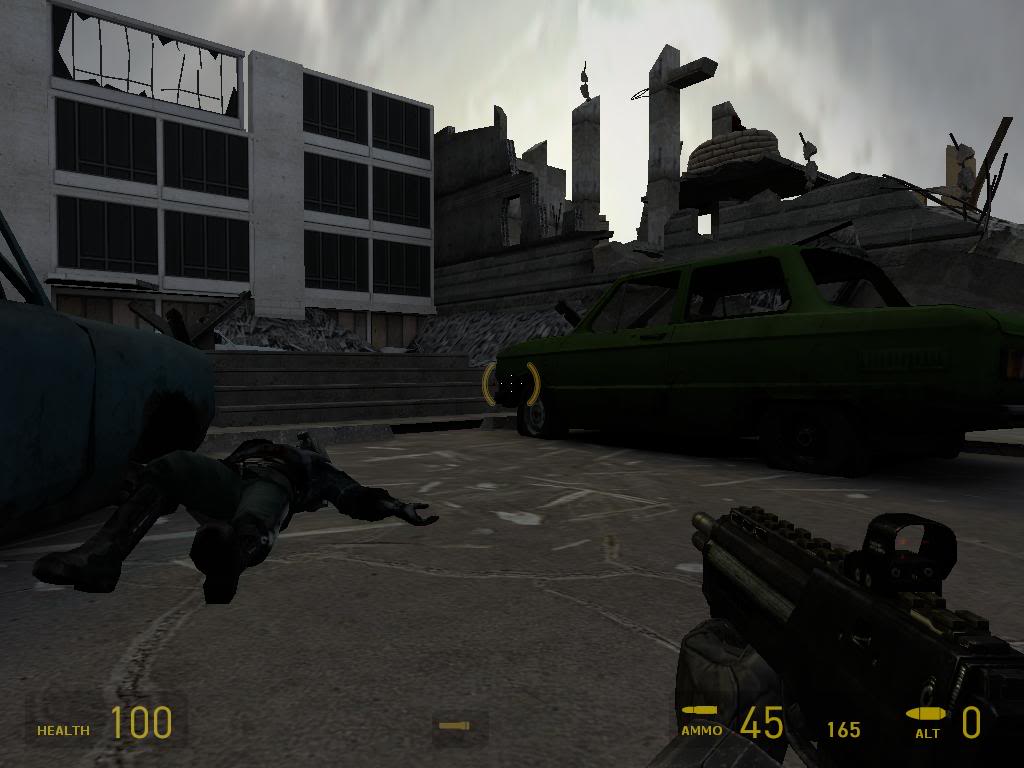 Further updates will follow after the easter holidays cause im going on vacation.
I hope you like the new details and footage, if you want to compare to the old pictures then those are to find in the media section. (These new ones wont get put there since its still in the testing phase.
Also, thanks for all the positive support and trackings on my mod. I didnt expect so many people to support me on going back on this project.
Cheers and happy holidays
BleiWolf