The Zombies Are Coming!
Yes, that is right, as of right now the zombies will be ready in January, This is very exciting news, but even tho they are coming they still will need to be tweaked to work that way that we need them to, so that may take some time. But still is great news for you all to know that they are here.
More Improvements
After overcoming a map issue that had stopped all production with the map, It was finally fixed and we could get back to our daily work on the map. We are also exciting at how this will all plan and play out, We all wish that you all enjoy this game, as much as we are enjoying making it, Feel free to watch the page to stay up to date on this coming month and new year, as we will have a lot to show you all.
Adding on to the story
We have added a big addition to the world, the player will start out in a underground bank vault, the player (No name as of now) took cover in the bank vault when the black smog took over the skys.
Some people that did not take cover had some serious effects on there brains. As everyone knows plastic is very toxic, but the new plastic from Nano-Plas is now known to be very toxic and have a huge impact on society.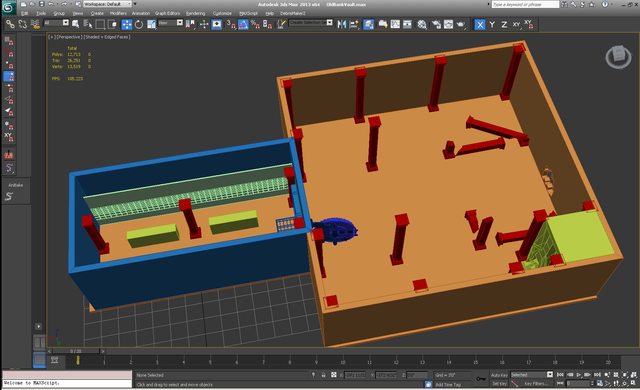 Above is a development image of the vault and the outer room.
On the right side wall is a hole in the wall.From there the play will leave the vault and start his journey in the subway.
But there is a catch, the game will be very long, the underground will be huge, but it will also be the tutorial, while the underground itself will seem like it will be an entire game. When you get topside is when the real journey begins. In the underground you will be able to craft small things. Above ground you will be able to craft walls,bunkers,fortifications and a whole lot more.
The image above has not been textured yet, they are currently being textured.
The same with the below images.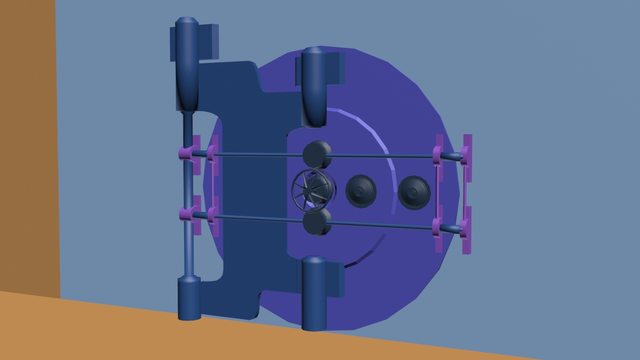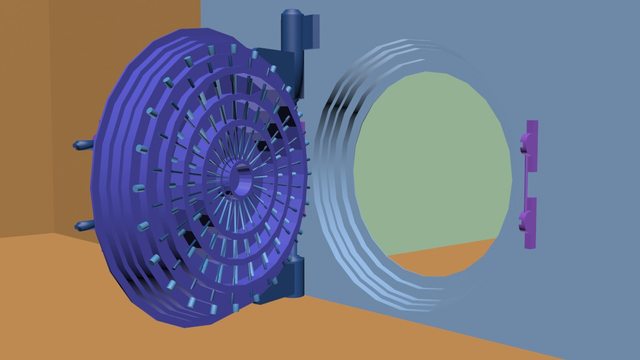 We have stopped working on the above ground sections of the map and started working on the bottom, all above ground sections will still be as planned. We will keep you all updated as much as possible. Have a wonderful Holiday, and A Happy New Year!
UPDATE: Added fully textured versions of the above photos to the Image section.