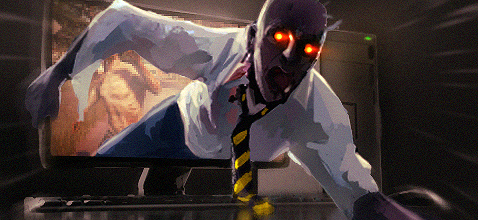 "What you'll get if you choose to join forces with us to make the PC version kick ass is an unfinished CONTROLLER ONLY test version of the game. It's not ready to be reviewed. It will not be perfect. It may still have crashes. It won't have a keyboard and mouse interface...not at first. Over the next however-many-weeks, we will be putting up versions of the PC interface and using your comments and feedback to make it awesome.
This process is not for everyone. Casual players, the easily frustrated, and the short-of-time should NOT get this Early Access version. Hey, some of us are all three of those things. It's not a criticism. It's just that we want everyone to have the experience that best suits their needs. You all deserve the best, so if you're not into giving feedback, just wait a few months and play the final version after we make it great"
But for those who do like testing a game, giving feedback and actually making a difference on the game's design, and still love State of Decay then you'll enjoy this even with the occasional crash.

To make it clear, This initial Early Access version of the game REQUIRES a wired Xbox 360 controller or wireless Xbox 360 controller with PC adapter (or compatible 3rd party controller).
Main article:
Undeadlabs.com