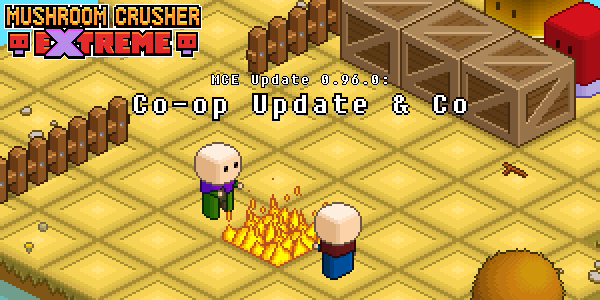 Howdy, mushroom crushers! We hope that you all had great holidays, undisturbed by fungal trouble. Our team is back, and with an update. We have some Co-op mode improvements and various fixes for you, so let's take a look at them.
Online Co-op Fixes

Right before the holidays we launched MCE Online Co-op mode. Our first task after returning from the holiday break was to put out updates and fixes that would improve Online experience, so here we go!
Several things have been done to make sure that both Online Co-op players are on the same page in the game. Mainly, different kinds of indicators have been added. For example, we've marked red the Spells and Trinkets already equipped by one of the players and if you try to equip those anyway a notification pops up stating that it's not allowed. Another indicator was added to make sure both players are ready to continue the game after it was paused - now a 3-second timer goes off after the game is unpaused and before it can actually be resumed. No more falling behind from your mushroom-crushing buddy.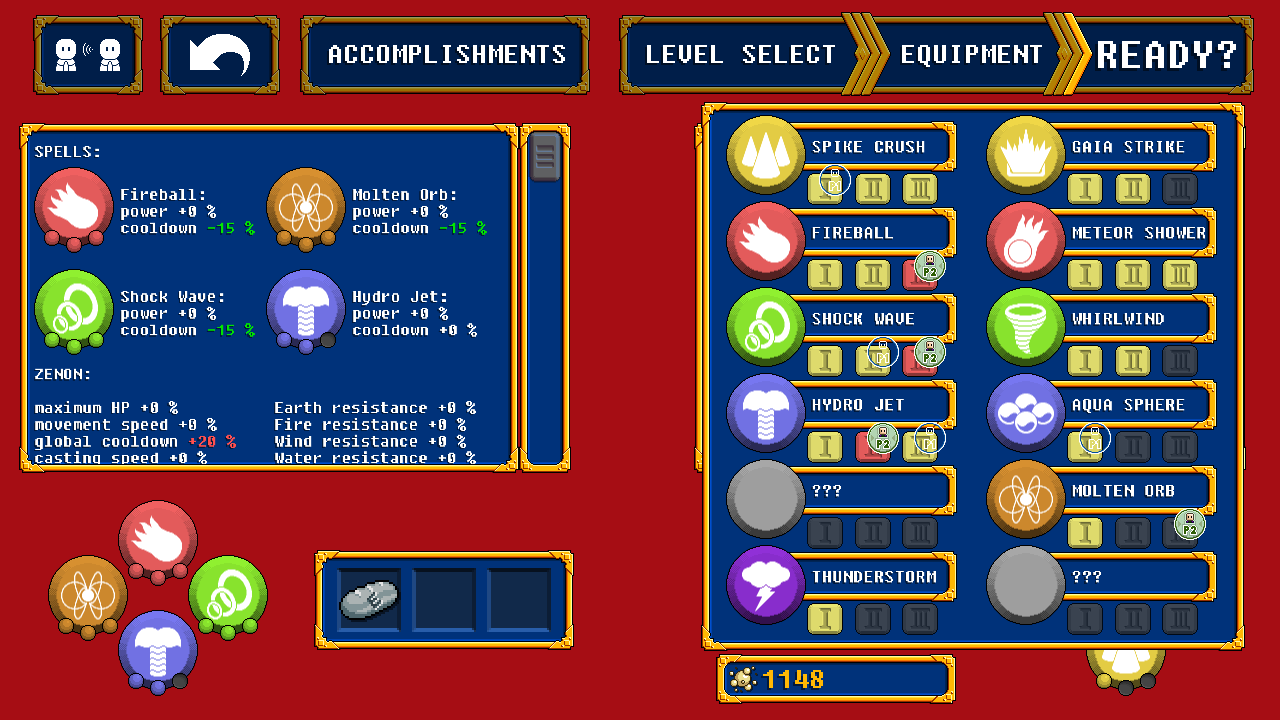 We've also made some improvements to the game's netcode, to make Online play smoother.
Minor Changes and Fixes

Following player suggestions, we have added hotkeys for Camera Zoom (greets to TheAnthonyNL!). Now, if you decide to change the zoom valume in the middle of the game, to take a conceptual screenshot of just to see the situation around you better, instead of pausing and going to the Options menu, you can simply press F9/F10. If you play in split-screen Co-op, same keys go for Player 1, and F1/F2 work for Player 2. Use RT and LT buttons, when playing with controller. When playing in split-screen mode, each of the players can now adjust zoom on their half of the screen.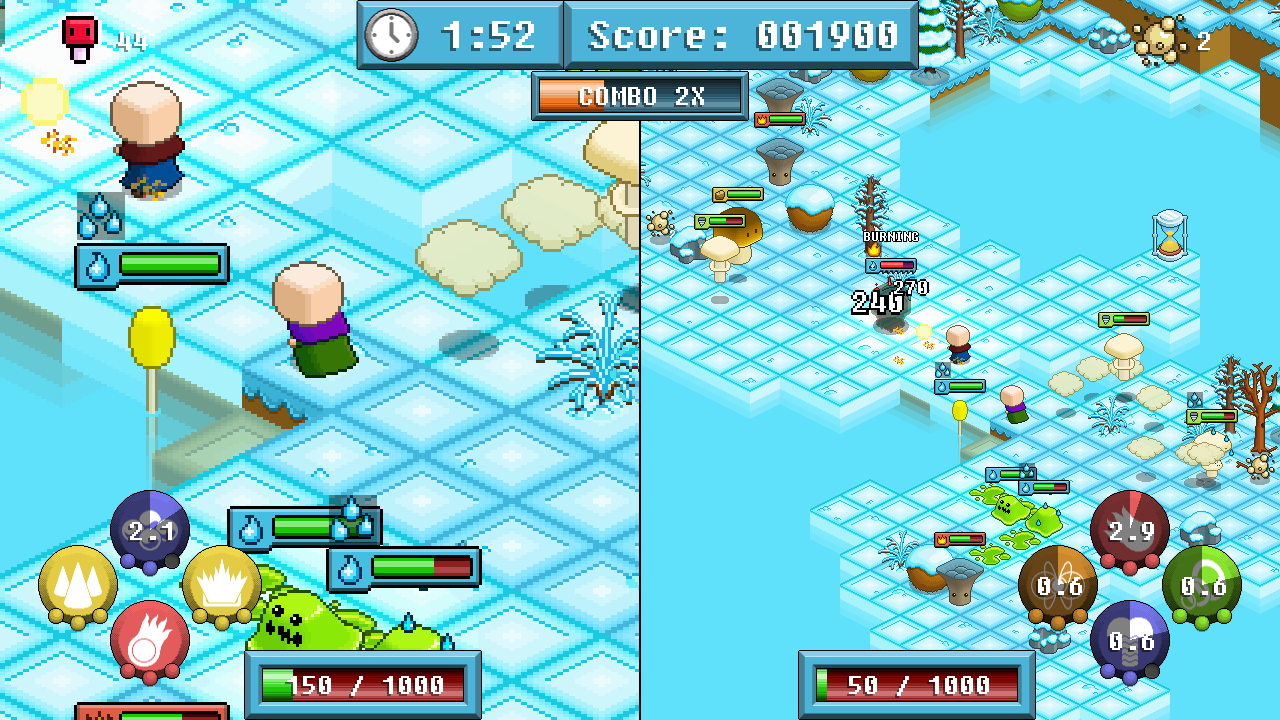 Among other additions are some balancing of the enemies and Accomplishments, as well as some graphics improvements - new icons, effects and more have been introduced. We have also fixed several bugs.
Last, but not least, there are good news for all melomaniacs out there - all the music in MCE has been remastered for your enjoyment. The quality of all the music tracks has been improved. A shout-out to our composer, Ville Laaksonen! Check out the blogpost he wrote earlier about creating music for Mushroom Crusher.
These are the main updates and fixes, though, there are a few more. You can find them in the changelog our Steam community forum.