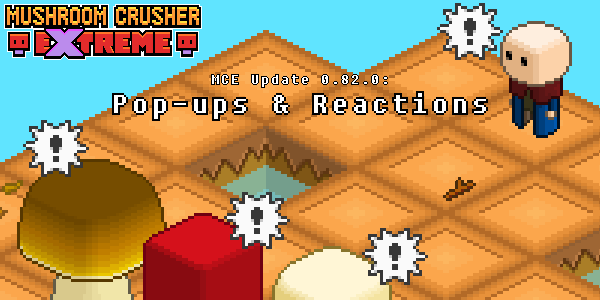 Howdy, mushroom crushers!
It's time for another MCE update and another issue of our Early Access Diaries. This week we have some popping new features for you, so let's get to them.
Accomplishments Pop-ups
The title feature this week is the Accomplishment pop-ups. They are similar to the Spells and Levels pop-ups. When you unlock a new one of either, you get a window showing up in the menu, containing the information about the newly acquired articles. Now it should be easier to keep track of the Accomplishments you unlock, without even having to drop by to the Accomplishment menu.
Here are compared examples of a Spell and an Accomplishment pop-ups.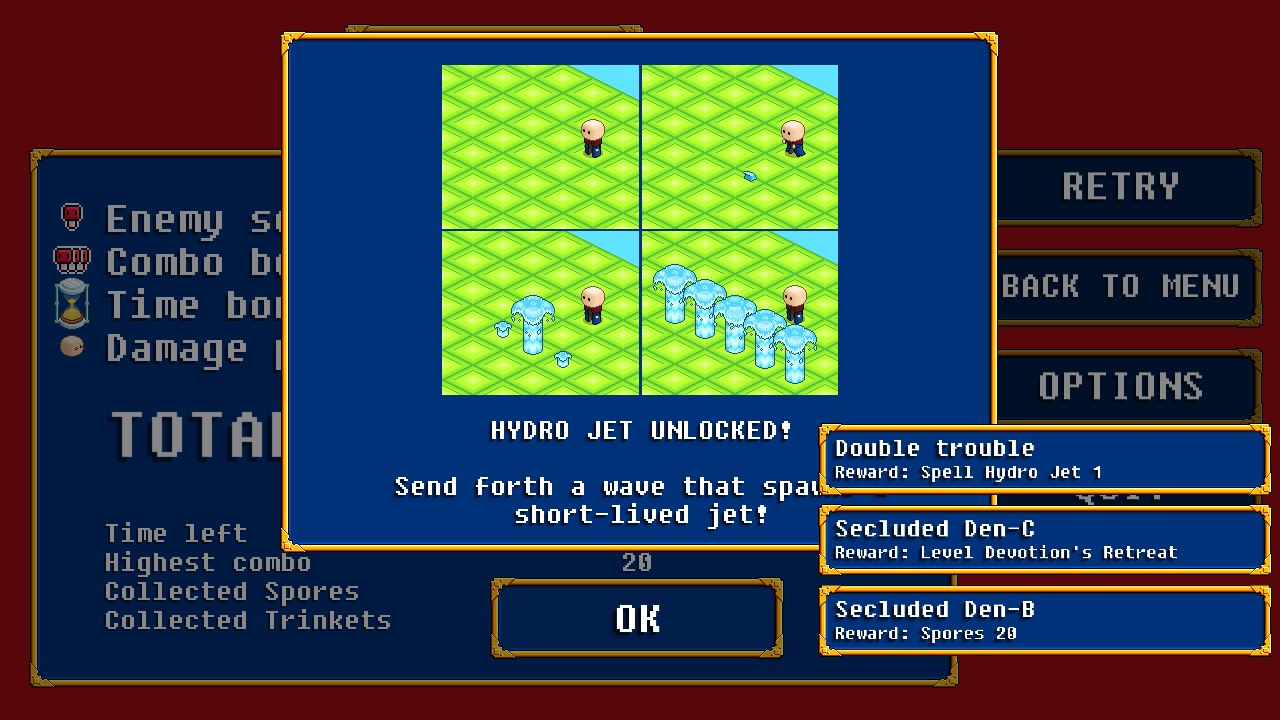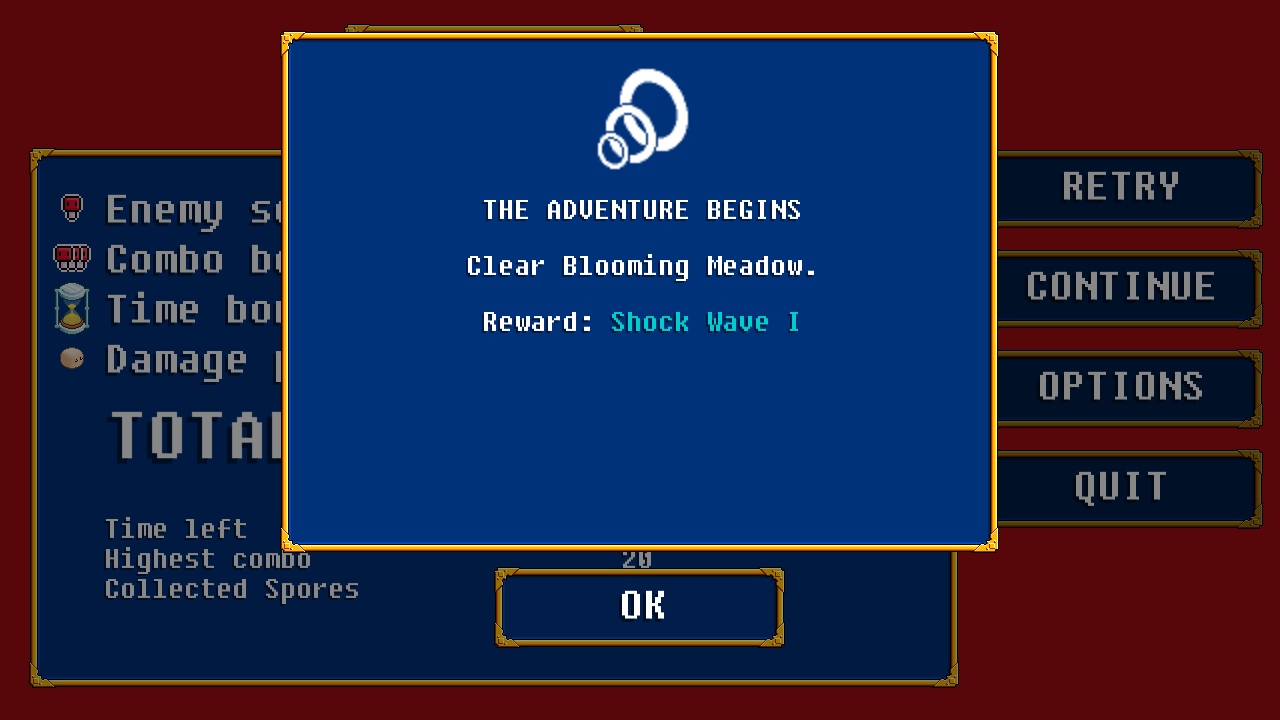 AI Reaction Icons
Another addition this week is the AI aggro icons. As you might have already noticed, the movement of enemies in MCE is not always random—some types of enemies have their own movement patterns, which activate once the enemies detects you. With the new reaction icons it will be easier for new players to observe different patterns and learn to use them to their advantage. It is easier to lure a Shroom into a convenient attacking position, if you know where it jumps next!
They way it works is you can now clearly see when an enemy becomes alert to your presence and is about to attack you as an exclamation sign appears next to it. When an enemy loses track of you, a question mark icon appears.
See the examples of both below: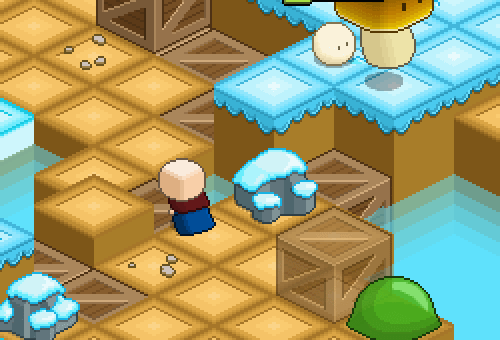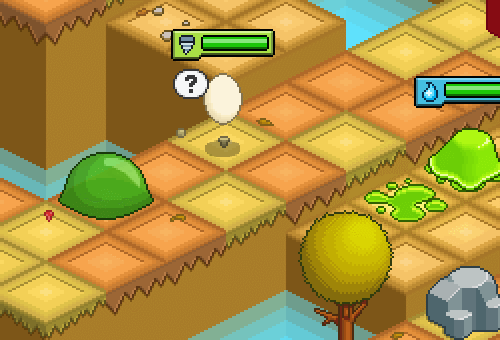 Minor Changes and Fixes
The new Accomplishment pop-ups and the AI reaction icons are the most prominent additions to MCE this update, but, as usually, there are also other new adjustments and fixes. The waves of Spike Crush now "climb stairs" - better reaching up to tiles located above Zenon's level. Enemies under Charmed condition now can also bonus time for the player, when defeating other enemies. In the level selection menu, most of the levels now have have proper icons to them. Now you can see the miniature version of the level when placing cursor over it. No need to memorize all levels by names!
There are some other small adjustments and bug fixes. You can find the full changelog for this update on our Steam Community forum. Make sure to leave some feedback!
In other news, last week we attended a Kajaani LAN-party, GetOnline, and were part of the local games exhibition held there. Some good feedback was gathered and some delicious candy was given out. In the future, you might get a chance to catch us on a gaming event near you! For event announcements, news and more, follow us on Twitter and Facebook.
That's it for the Early Access Diaries this week. While this update was somewhat on the smaller side, the next one is looking to be great. It looks like the promised co-op multiplayer is appearing on the horizon…