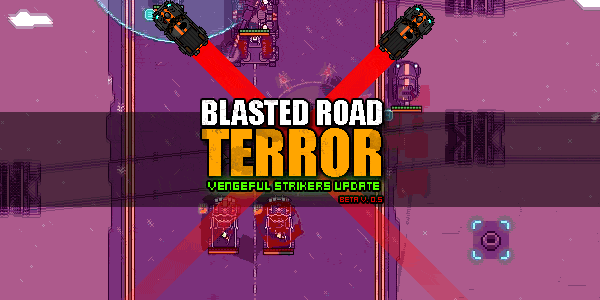 Hello Everyone! Blasted Road Terror reached great milestone, the start of Early Access phase! After year and half long development it was about time for BRT to leave my living room and present it self to the public.
I wish the release was more glorious, packed with many more features and content, however thats what early access games are, probe in to the minds of players to help pick the right direction, learn whats important and whats not, investigate what audience likes most about your game and expand it.
The game still have about 6 months of development time ahead it self, no matter what. In following half of the year i would like to double the ammount of almost everything whats in the game currently. Be it vehicles, items, enemy types or mission types and some additional content as well.
What you can expect?
Blasted Road Terror is meant to be tacitcal looter inspired by Mad Max movies and some of my favourite games. Game currently offers about 10 hours of gameplay till you explore all of its secrets. Currently game lacks heavily in sound department and some of the ingame graphics(especialy UI) is still not final.
However game is perfectly playable as it is, you can run missions, patrols(dungeon like adventures), upgrade your base, level up vehicles, upgrade your Main Command Vehicle(MCV) through its talent tree, and most importantly loot and equip items.
Unfortunately not everything is as polised as i would love to and dont expect too much, game just entered beta stage and there is a lot of weekspots that ll be improved one after another. Instead treat purchase of BRT like gesture of support of the project.
Future Plans
After day one patch i started works on first bigger update, it ll bring two new vehicles, new mission type, ghoul hunters faction items shop and most importantly will fix most of the issues players reported since day 1. Its not that big, but i decided to supply updates in smaller batches once every two weeks instead of letting people wait for months till somethink happen. My plan is to release two smaller updates each time and then close the circle with bigger third one and add +0.1 to the game version number and reach v. 1.0 in 5 "circles" in total.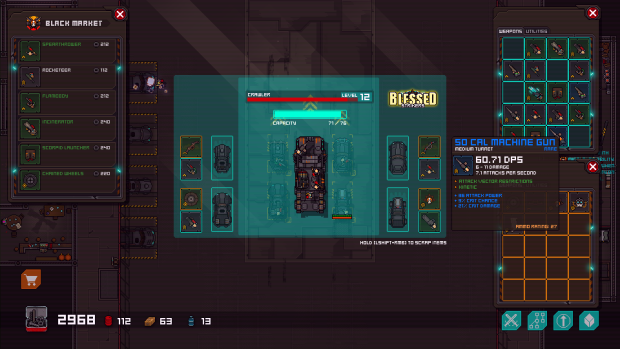 Thats quite few updates(15) you might think? Yes, there is still a lot to do on this game and i still got a lot of ideas and plans for it, including post launch support and additions. But well, im not going to lie, everything pos-launch will depend on how well the game will be received(looking good so far considering big "DO NOT BUY YET" stamp on the shop page).
Second update(ETA 3 weeks from now) will bring in new items and weapons greatly enhancing number of possible combinations.
And third update will focus on map variety and environments including the players base.
Thats it for now and I would like to thank you for your interest and support.
With regards
Tryzna