This is it!
With the game now available for Early Access comes a lot more work but I think I'm ready for it. My biggest enemy at the moment is obscurity not criticism.
The base price of the game is 14.99 and there's a launch discount of 15% for the first week. I think the price is fair, the game is stable and playable from beginning to end but it needs more content at the moment.
Check the store page: Store.steampowered.com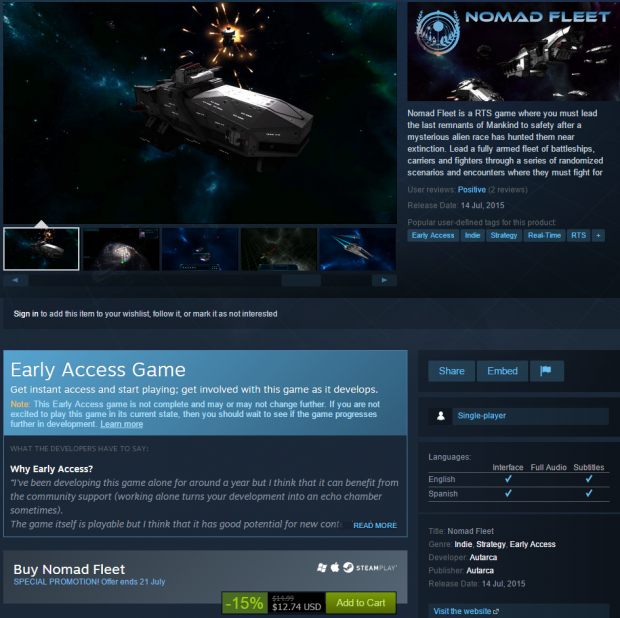 The Good
I'm receiving a lot of useful feedback and apparently there's no crashes so far only minor bugs and annoyances. I have received several requests of small youtubers and there's already a few gameplay videos and blog articles out there. Its pretty early to make any definitive judgements but so far there's a few positive reviews that give me hope for the future of this project.
I also started to work in new content. This first content patch should have a few new ships and levels, if is possible I would also like to add some extra control options since the camera and controls are what needs more polishing. Check some images of the new content: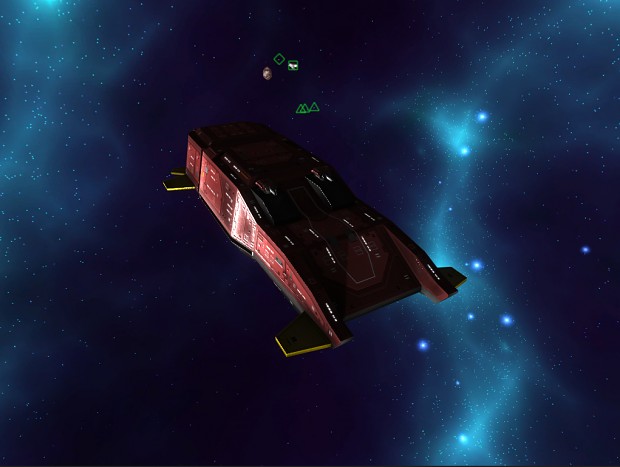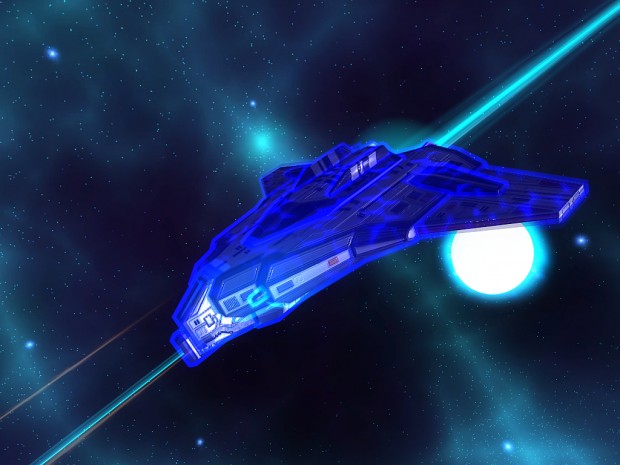 The Bad
I sent a lot of keys to several major press websites two weeks before launch and only a few answered back. Worse, only small blogs and youtubers have actually cared to make an article or video about it. I understand that the market is crowded but I think my game deserves a bit of attention, here you have a single man new indie dev that takes the time to make a game that doesn't rely on retro graphics and forced nostalgia, that dares to take the risk of making a complex strategy game despite having no support of publishers, crowdfunding campaigns (not by my choice, of course) or false controversies... sorry for the rant.
Well, I knew what I was getting into and I know that I will have to work harder for everything I get (story of my life).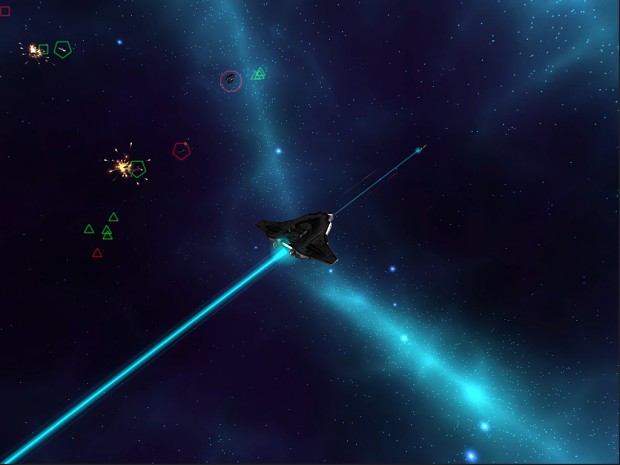 The Ugly
When my game reached the Upcoming list in the Steam home page I got a lot of exposure so that got me my first "critics". Mainly some people were upset about the game looking too much like Homeworld, now I already said in other article what I think about it so I'm not going to waste more of my time on the subject (I'm here to work not to talk) but luckily other users came with logic arguments and pretty much buried the "controversy" with their arguments. If you want to discuss more of the subject, you are welcome to visit the Steam forum of my game: Steamcommunity.com
Now, this is only "ugly" not "bad" because I rather have people arguing about my game instead of just ignoring it. Like I said at the beginning my real enemy is obscurity.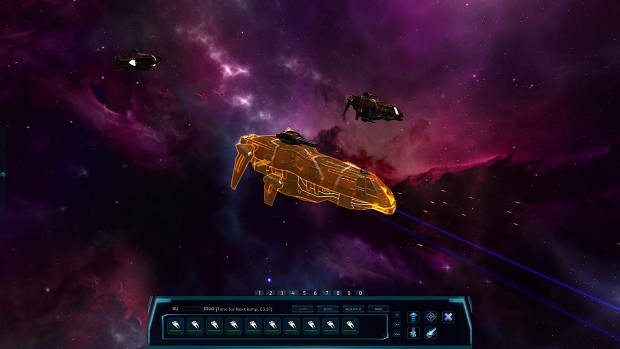 Well, that's it for the moment, despite the problems I'm happy, I made my first PC game and now I can say with confidence that I am an indie game developer, no one can take that away from me.
I will be very busy working on patches and trying to promote the game with my limited resources but feel free to leave me a comment.
Regards,
Jorge Pacheco Pedraza
Autarca Studio